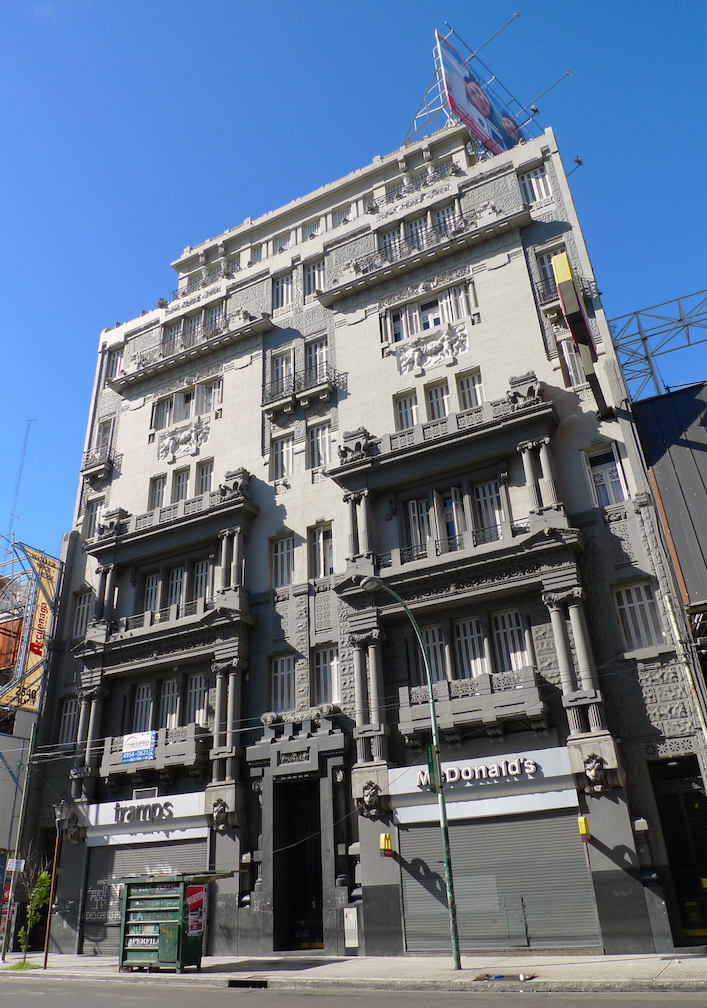 Navigate through the bustling crowds to discover Art Nouveau architecture that somehow survived intact, vibrant Jewish history & an insane amount of commerce… a side of Buenos Aires often overlooked.
●
●
●
Part of a whole
This guided walk covers 12 blocks & highlights the most important sites of a mini-neighborhood known as Once (pronounced OHN-say)… one of those unofficially-named areas like Palermo Hollywood or Barrio Norte. Nestled within the Balvanera district, a single street serves as the axis for this stroll through the heart of central Buenos Aires.
Buildings by some of the best Art Nouveau architects in the city are a focus of the walk. Compare the styles of Virginio Colombo, Julián García Núñez & Mario Palanti while learning about conservation efforts & how Once surprisingly became a center for this decorative & decadent style of architecture. Other styles also dot the neighborhood.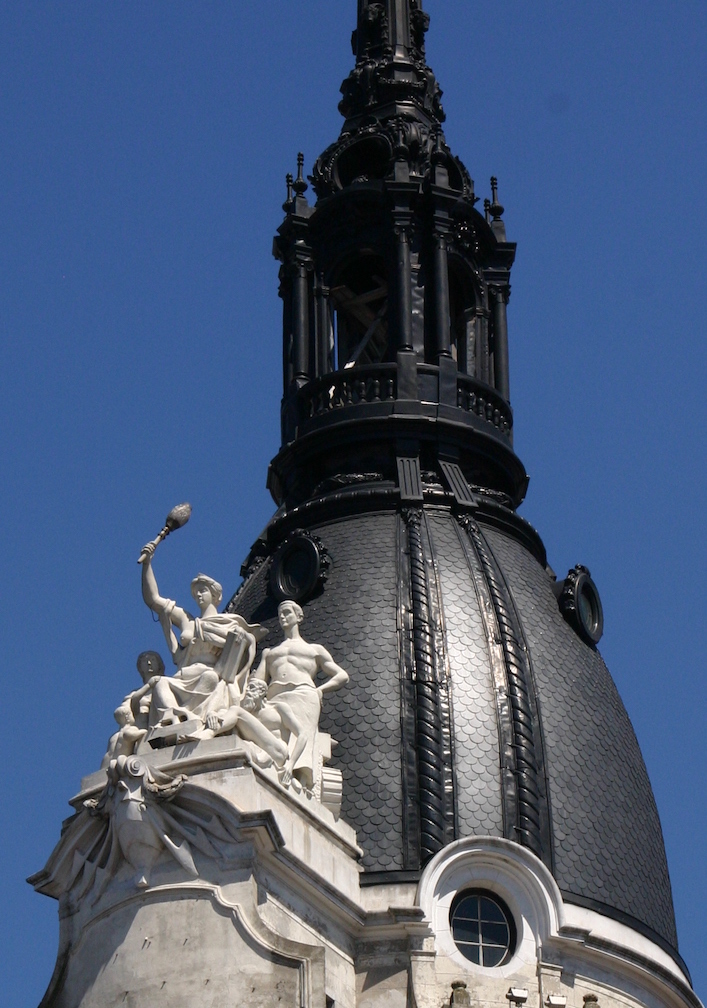 ●
●
●
Immigration & commerce
Immigration is another main topic featured in this guide. Once is one of the most multicultural areas in Buenos Aires where a mix of Jews, Koreans, Bolivians & Africans work & live together. In a city that prides itself on being so European, this walk presents a very different & exciting view of the city.
Finally, commerce & transportation can't be ignored in Once… they give the area a buzz that defines the neighborhood. Learn about the oldest train service in the nation, how it helped trade grow in Once, & how things are organized today. Two detailed maps are included: one for the main walk along Calle Paso plus a second map that zooms in on Plaza de Miserere at the end of the walk.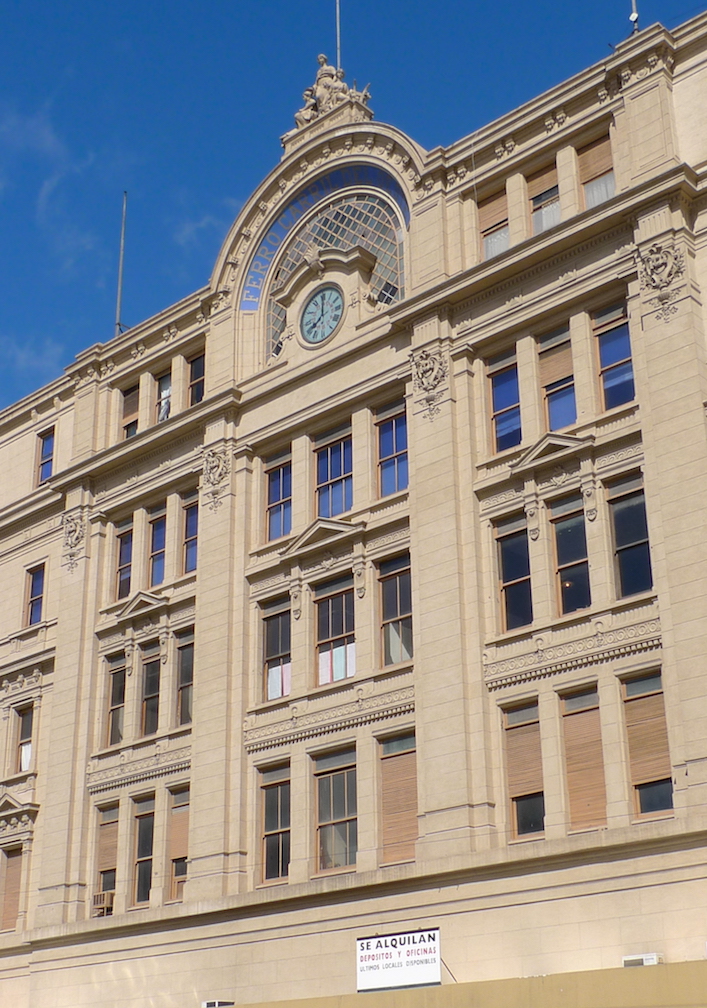 ●
●
●
Urban jungle
The plaza may be a bit of an urban mess, but perhaps that's why rock nacional began in a nearby café. Also bordering the plaza is the tragic site of a 2004 nightclub fire which killed 194 people & wounded over 1,400. They are never forgotten thanks to an interesting memorial. The following blog post discusses the area in more detail & the area's rough charm: Why Once?
Looking for a break from touristy tango, overpriced Palermo restaurants or San Telmo market trinkets? This PDF guide offers an urban adventure with lots of surprising stories, from the AMIA bombing to a high school founded by Basque missionaries… fundamental to develop a more complete understanding of Buenos Aires. Sample sheets below demonstrate the guide's general layout:
Format: PDF, A5 portrait, 53 pages (file size 7.3 Mb). Ideal for viewing on any tablet or phone. Released Nov 2011, last updated Dec 2022. This guide may not be redistributed or resold.
Duration: The route takes about 90 minutes to walk at a leisurely pace. You may need extra time to gaze at all the architecture & take photos.
Price:

US $5.49

via PayPal (taxes included). A link to download the PDF will be sent to your email address after payment is confirmed.
●
●
●
●
●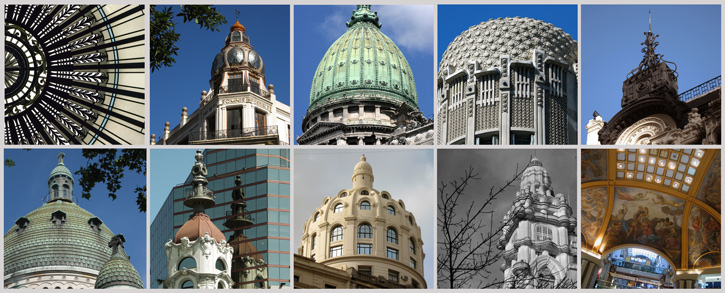 Unsure if this guide is for you?
No worries. We've made our guide to Domes of Buenos Aires available free of charge. This 30-page, map-based PDF (file size 3.5 Mb) allows you to examine the general structure, layout & writing style of all Endless Mile guides. Plus, you'll have an opportunity to discover 75 great domes in Buenos Aires. Some features of this & every Endless Mile guide are: a brief historical background, a summary of architectural styles & lots of original artwork. Enjoy another way to explore Buenos Aires… on us!