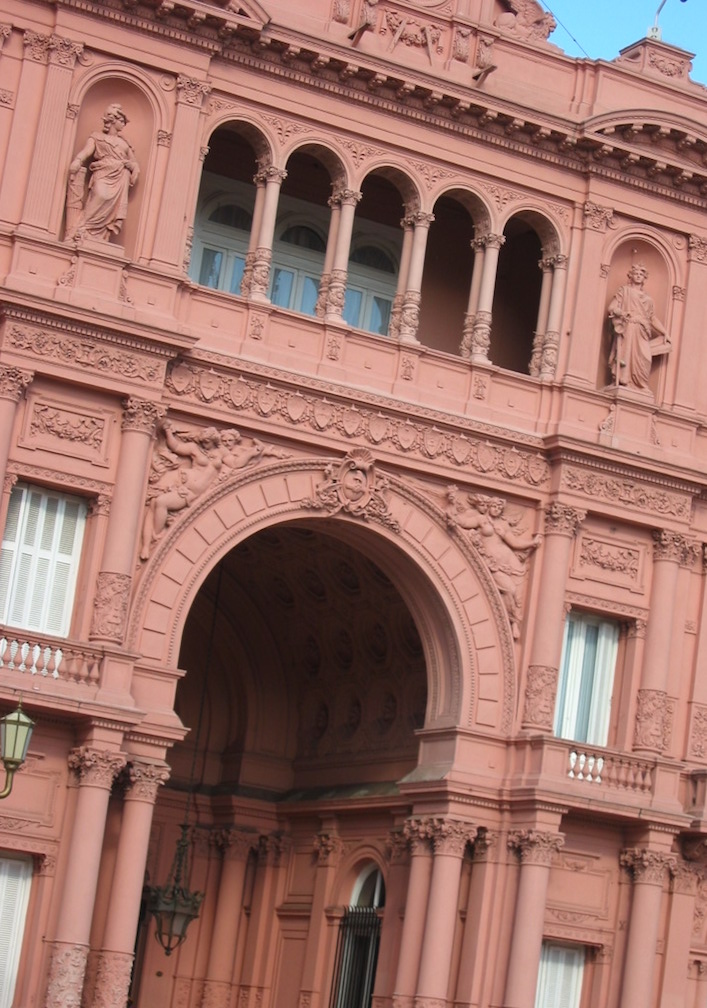 Plaza de Mayo only occupies the equivalent of two city blocks, but there isn't a more important public space in the city or even the nation… ground zero for Argentina.
●
●
●
Birth of a city
Site of the second foundation of Buenos Aires, Plaza de Mayo has witnessed cries for independence, civil strife, waves of immigration, Perón-inspired fervor & more than a few popular protests in recent years. There's no better place to see the city's past & present. But Plaza de Mayo does not reveal all its secrets at once.
Important background information provides the proper context. After all, the first foundation of Buenos Aires was hardly a success. In order to survive, starving settlers packed up, moved north & founded Asunción. But their abandoned settlement would be reborn from its ashes four decades later in Plaza de Mayo. Learn why Spaniards failed in 1536 & why they returned again to the same location in 1580.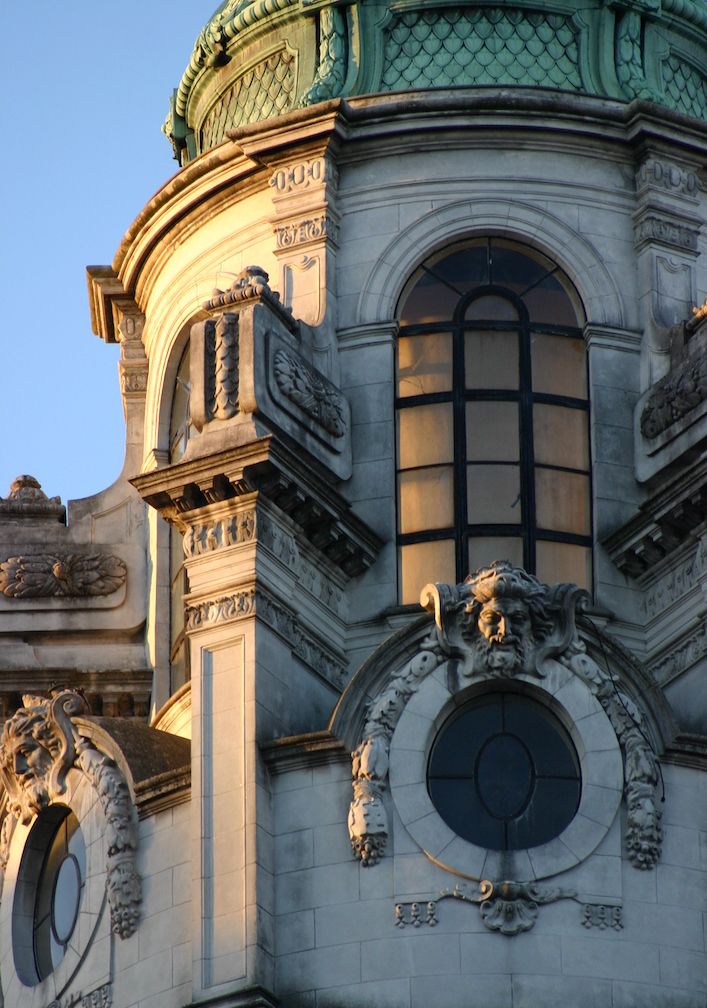 ●
●
●
Uncovering the past
The Spanish began to lose control of their American territories when Buenos Aires broke away in 1810. Understand how & why this historic separation took place in the Cabildo (town hall) then spread throughout the entire hemisphere. Nearby, the cathedral may have taken centuries to build, but the beautiful interior was worth the wait. Visit the mausoleum of independence hero José de San Martín, a miniature replica of the Papal altar & a chapel dedicated to Our Lady of Luján… with a unique memorial to Holocaust victims. There's even a mini-museum dedicated to Pope Francisco who once presided over services here.
Argentina's first civic monument, the Pirámide de Mayo, takes center stage in Plaza de Mayo. Loaded with national symbolism, its significance is equally important to the Madres de Plaza de Mayo who risked their lives marching around the pirámide during the last military dictatorship. That dark period is addressed in detail. This guide also discusses the most impressive buildings on the plaza: the gargantuan Banco de la Nación & the Casa Rosada… even its bombing in 1955.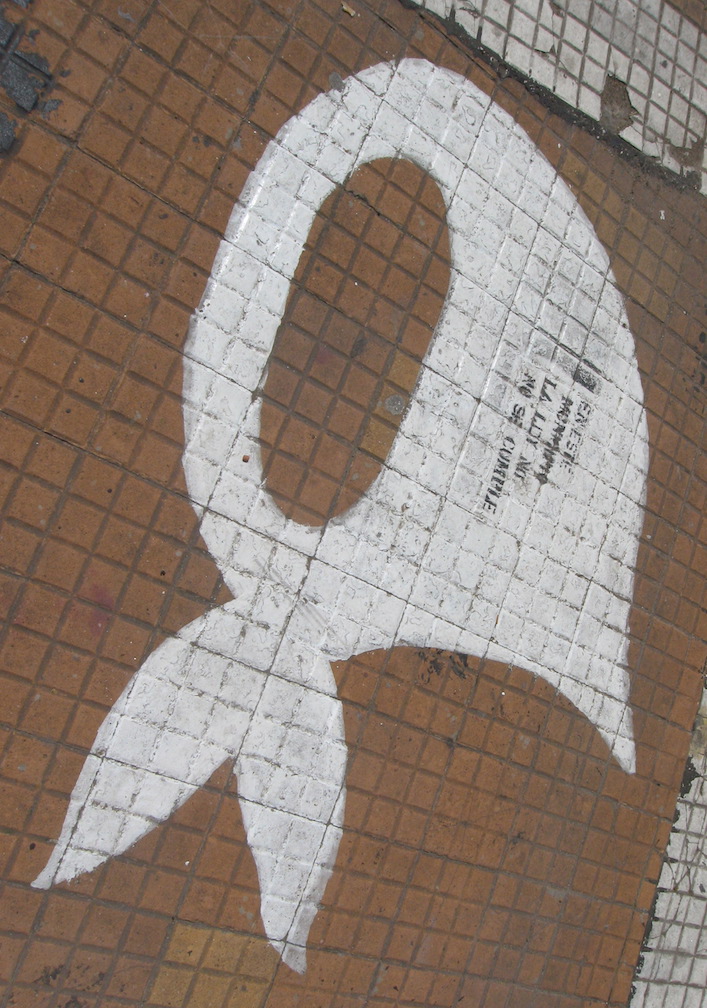 ●
●
●
Unique content
This walk uncovers the first customs house (partially excavated), the original Congress building (hidden today) & brings to life the Recova Vieja (old marketplace) that was demolished in 1883. Opening in 2011, the Museo Casa Rosada takes visitors on a fascinating journey through Argentina's past 200 years. Exhibits are only in Spanish, so we've mapped out the museum & explain the gorgeous Siqueiros mural on display. Original maps & artwork help visualize the plaza's development over time.
There are only 12 points of interests covered, but they are historically important & have changed significantly over the years. Sample sheets below demonstrate the guide's general layout:
Format: PDF, A5 portrait, 77 pages (6.8 Mb). Ideal for viewing on any tablet or phone. First released Jan 2010, last updated Jan 2023. This guide may not be redistributed or resold.
Duration: The route takes about 3 hours to see everything at a leisurely pace. More time will be needed to visit museums. Several cafés can be found near the plaza to rest & recharge.
Price:

US $5.49

via PayPal (taxes included). A link to download the PDF will be sent to your email address after payment is confirmed.
●
●
●
●
●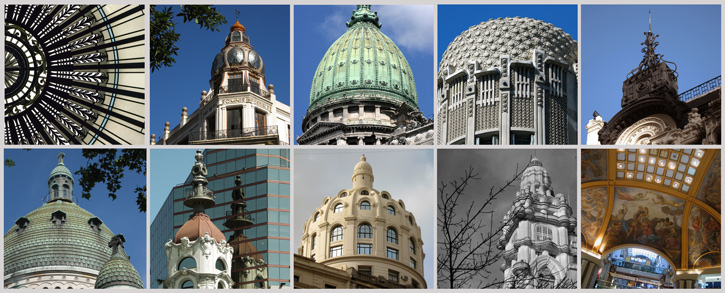 Unsure if this guide is for you?
No worries. We've made our guide to Domes of Buenos Aires available free of charge. This 30-page, map-based PDF (file size 3.5 Mb) allows you to examine the general structure, layout & writing style of all Endless Mile guides. Plus, you'll have an opportunity to discover 75 great domes in Buenos Aires. Some features of this & every Endless Mile guide are: a brief historical background, a summary of architectural styles & lots of original artwork. Enjoy another way to explore Buenos Aires… on us!