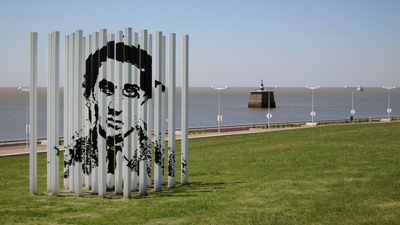 Since verdicts were passed last night in what the local press called the "Megacausa ESMA," it seemed appropriate to take a walk today around one of the newer parts of Buenos Aires I'd yet to explore: the Parque de la Memoria. ESMA is an acronym for the Naval Academy, the setting for some of the most brutal torture experienced by desaparecidos during the last military dictatorship. Trials against military personnel involved in those crimes were reopened in 2005, & bit by bit the more notorious figures are being given life sentences.
According to the official website, this park was created as the first official memorial to crimes of the era & approved in 1997. Inaugurated in 2007, the 14-hectare public space remains a work in progress. The riverfront location was chosen because it is close to the ESMA & a military airstrip where several planes took off with a cargo of desaparecidos… only to drop them into the river to their death.
As with most new public spaces in Buenos Aires, this one is filled with a lot of concrete. But there is a nice balance of green space as well. Modern sculptures designed with the desaparecidos in mind decorate the entrance with many more scheduled to be placed in the future: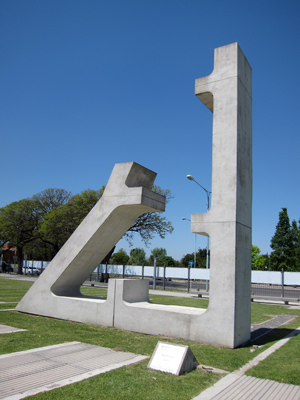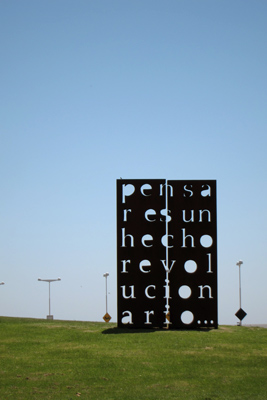 My favorite was the group of signs which told a detailed story of the dictatorship. Didn't stop to read them all… the day was gorgeous & the park was practically empty, so I spent most of my time gazing out into the Río de la Plata: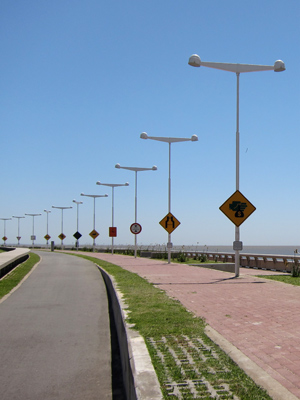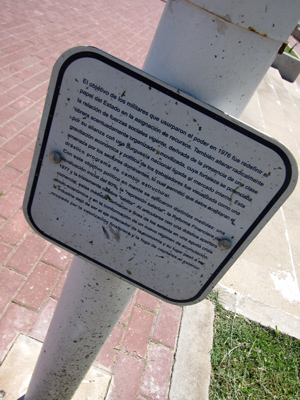 The major monument is composed of four concrete walls with a total of 30,000 stone plates. 9,000 are etched with the names & ages of those who were kidnapped, tortured & killed by the military. Forming what the city government calls an open wound in the landscape, names are set in relief & each styled like the Vietnam War Memorial in Washington, DC: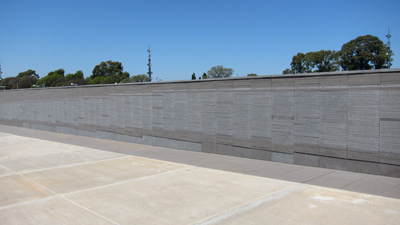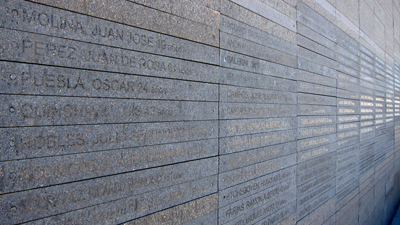 Scattered around is more modern art to ponder & the river promenade eventually leads to the Ciudad Universitaria. Love the statue of the man in the river by Claudia Fontes: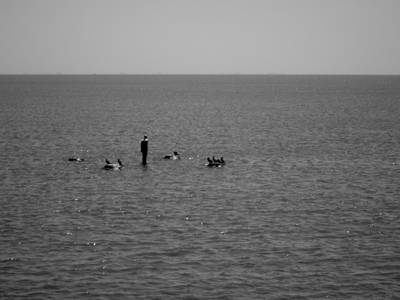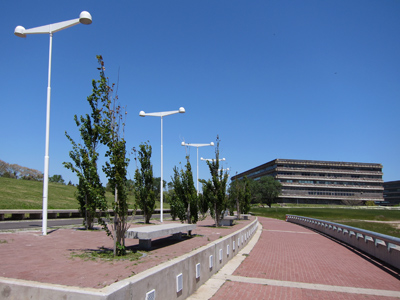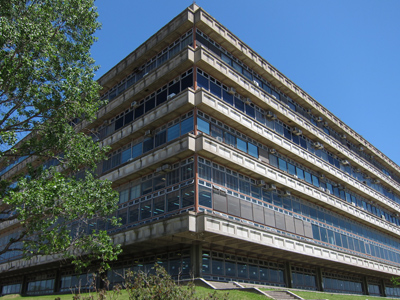 The entire space, although surprisingly empty given the gorgeous day, seemed interesting & will no doubt improve over time. The location is a bit out of the way for such an important memorial but makes sense given the complicated history. And finding a place to enjoy the river isn't easy in Buenos Aires. How the park develops will be key if it is to incorporate successfully into the city… definitely worth checking out!