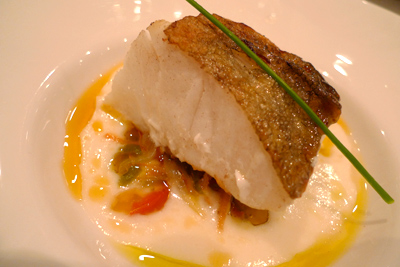 Every foodie should make a pilgrimage to the Basque Country at least once in their lifetime. And go with an appetite. When I guided one-week tours through the entire region, not a day went by that I didn't have a fantastic food experience. Portugal cuisine is hearty, nurturing fare I adore while Basque cuisine is almost beyond description.
Quality is key. The Basque people have figured out that premium products result in Michelin-star meals. Take care of your food, & it takes care of you. Each market or vineyard visit leaves no doubt that people take immense pride in what they do. Below are tempranillo grapes from Navarra, tender asparagus for sale at a gourmet grocery store, the red pepper market in Puente la Reina (Aug-Oct only) & more lovely peppers in Bilbao: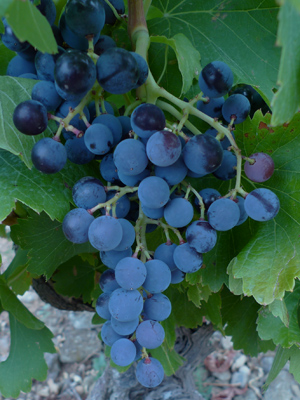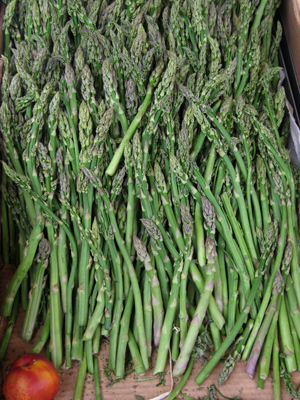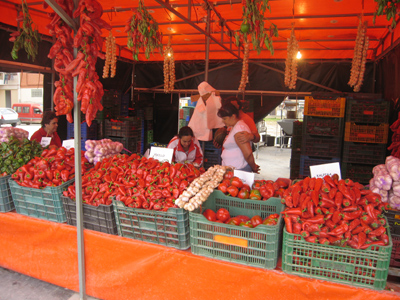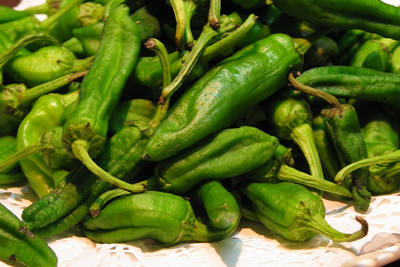 The most traditional & easiest way to experience the variety of Basque cuisine is to bar hop & sample any pintxo that catches your eye. The system is simple: order a drink, grab something from the bar, munch, then pay & head to the next place. Usually on an honor system, some bars request foreigners to pay in advance because they may not understand how the system works. It's a moving feast… don't stay in one place too long & the more crowded an establishment, the better the food is. Elbow your way to the bar to try some boquerones or a mini-tower of jamón & txampis (both pictured below). I have several favorite places in San Sebastián… definitely enough to produce a map!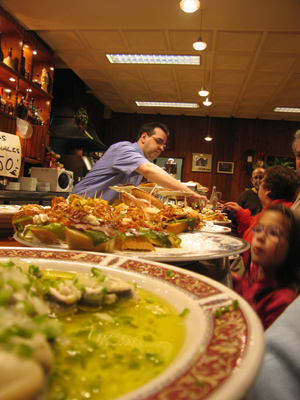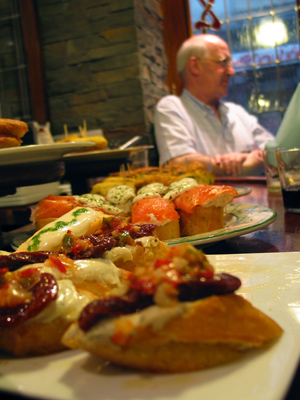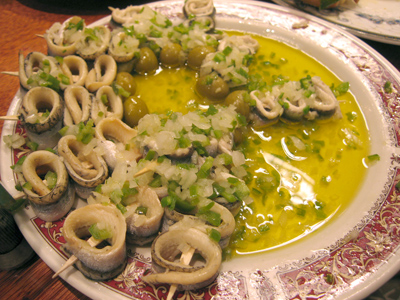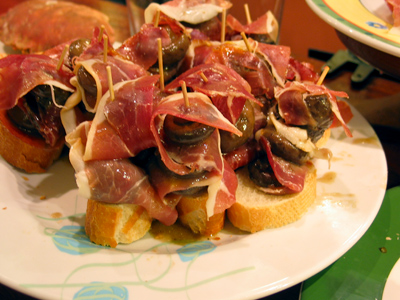 With such an extensive coastline & a complex relationship with the sea, all kinds of creatures from the deep became standard in the Basque diet. Styled any number of ways, the preparation of seafood has evolved into something of an art. Just drool over oysters on the half shell in St. Jean-de-Luz or grilled fish in Getaria. The Basque people & salt-dried cod —bacalao— go hand in hand & remains a popular item. But my fave are kokotxas or "cheeks"… they're really the underpart from the mouth to the gill. Cod or hake are the best. Because of their high gelatin content, when slowly cooked in olive oil they make their own creamy sauce. Simply to die for.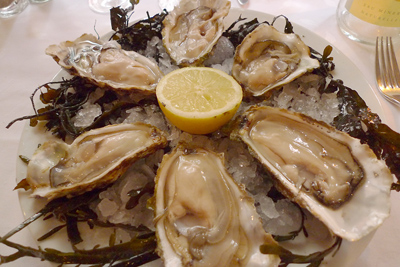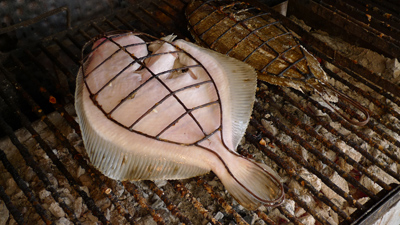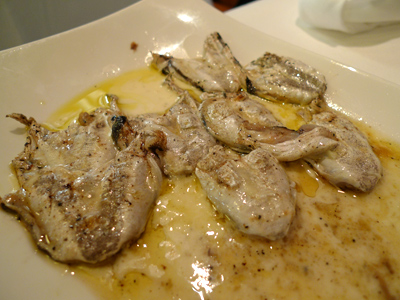 Have a sweet tooth? No worries… the traditional pastry of San Sebastián will do the trick. Pantxineta is pastry cream wrapped in crust & topped with almonds: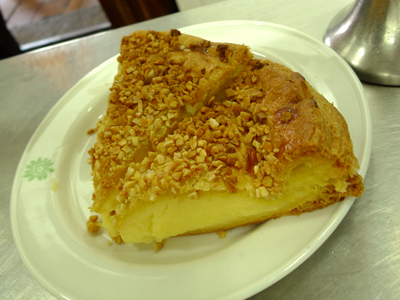 If only there were more room for alcohol!! Leaving the Basque Country without trying a glass of txacolí —crisp, aerated, lightly sparkling white wine— would be a sin. But something stronger can be found in Bayonne: izarra. At 48 proof, a few of these will have you speaking French in no time. The color in the photo is 100% natural, due to the distillation of herbs. A yellow version can be found also. Just one sip & you'll be hooked!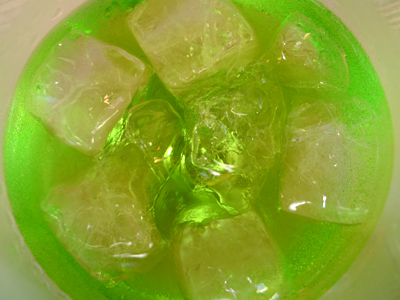 This post represents only a small portion of the tasty treats which can be found in the Basque Country. Find your favorite cheese, have a Michelin-rated meal or search for the perfect pintxo. Let me know how it goes!