Ahhhh, the new & modern Lisbon of the mid-20th century… a period tainted by the Salazar dictatorship, but construction during this era gave the capital city much of its iconic look. Fortunately two brothers made a business out of documenting this epic growth spurt that visitors flock to today.
Mário Novais (1899-1967) came from a family of well-known photographers & followed his father's footsteps to specialize in portraits during the 1920s. He founded his own studio, Estúdio Novaes, in 1933 which enjoyed success for 50 years. Apart from art & architecture photography, Mário was sought after for publicity pics as well as industrial & commercial images. Horácio Novais (1910-1988) worked as a photojournalist for the newspaper "O Século" until 1931 when he founded his own studio.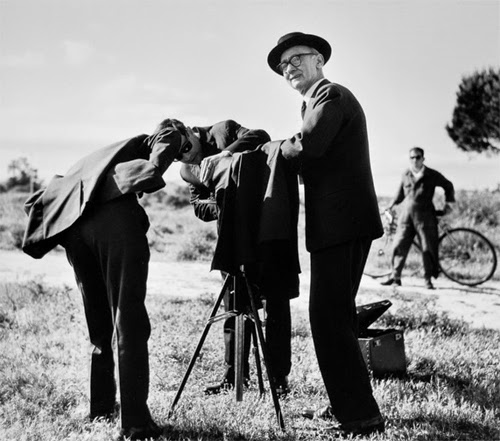 In 1985 —shortly after the closure of Estúdio Novais— the Calouste Gulbenkian Foundation obtained the entire collection of both brothers' portfolios. What amazing foresight to invest in a body of work that contains over 80,000 documents! Browsing through those images is like being transported to a Lisbon that no longer exists… traces of it remain, but so much has changed since the Portuguese tourism boom began in 2010.
Before social media sites like Facebook & Instagram dominated the internet, Flickr was the photographer's platform of choice. They used this popularity to convince several archives around the world to host part of their collections on their website… making them more accessible & becoming a forerunner of online museums that are now the norm. The Art Library of the Gulbenkian Foundation has been uploading photos on Flickr since 2008 & has been one of my primary resources for learning about Portugal.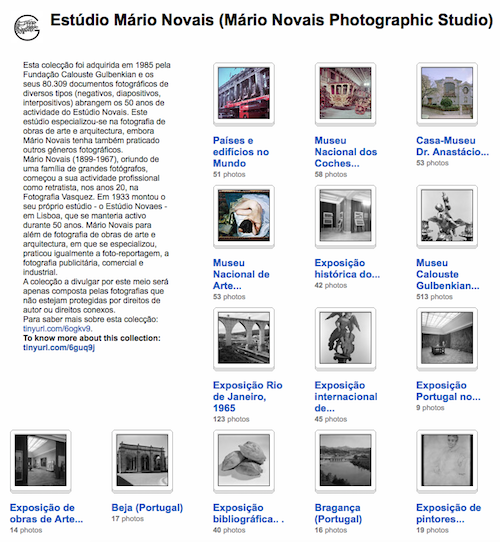 Organized into several albums, the collection provides wonderful material for pre- or post-Portugal visits… especially for 20th-century architecture buffs like me. These images have made my tours better & also helped me write more informed guidebooks for Endless Mile. I hope you enjoy this resource as much as I have!