Remember the confusion of Barrio Alvear 1? Only four city blocks of chalets were built by the Comisión Nacional de Casas Baratas, marked with the number 1 on the map below. Funds could not keep up with increased costs but 16 years later, the project continued.
Exiting the chalets, an orderly complex of seven apartment buildings from a later era appears. Most units seemed to be rather small (what I gathered from peeking in windows), but the design was jaw-dropping. Buildings are in decent condition & centered around a lush, green patio. The exterior staircases are nothing short of orgasmic… can architecture do that? 🙂 It's a shame that more of these weren't built.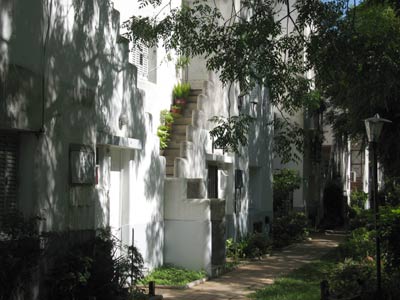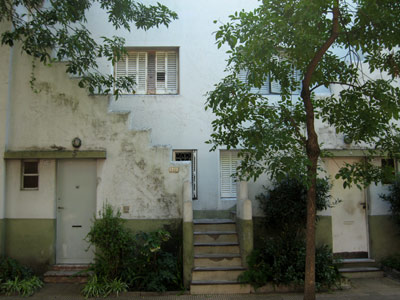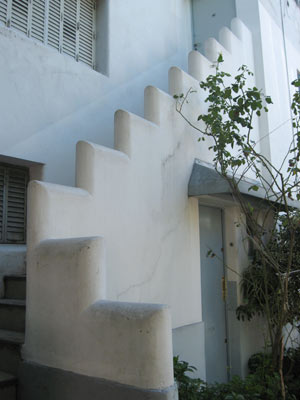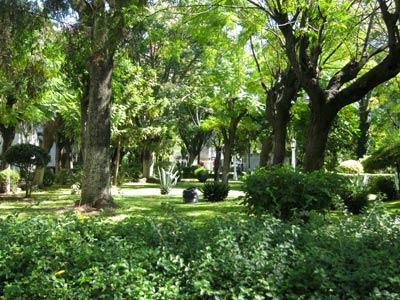 [BTW this post was originally part of Barrio Alvear 1 published on 08 Feb 2007, lumped together with all the other housing projects in the same area. But now that I understand the development of the site, I thought it best to separate them & make individual posts for each project.]
Direct link → Master list of all Housing for the Masses posts.