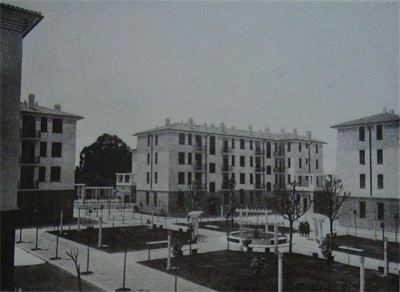 If it ain't broke, don't fix it.
That must have been Fermín Bereterbide's motto. Shortly after constructing his first housing project in the neighborhood of Flores, he won another city-sponsored contest for three more developments. Futuristically named "Alpha," "Beta," & "Gamma," only the first was built. The others were destined for Palermo & Flores, but never became more than plans on paper… definitely a loss for Buenos Aires.
The location for "Alpha" might have been a little undesirable in the 1920's… who would want to live 2 blocks from the largest cemetery in Buenos Aires or next to a city garbage incinerator? In fact, old photographs show carriages waiting in line to dump their trash with these units in the background. Fortunately the incinerator is gone today (replaced by an electrical substation) & a beautiful park is just across the street.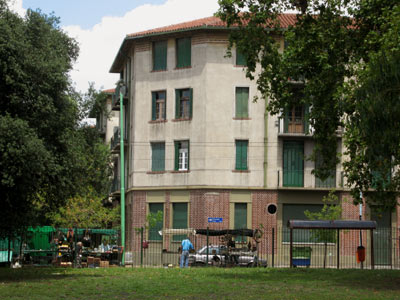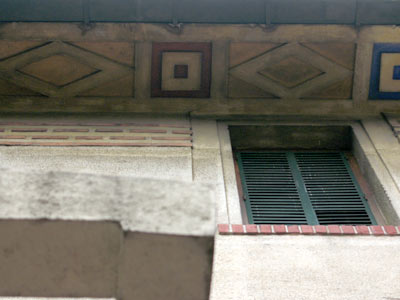 Construction of 130 units began in 1927 & was quickly completed only a year & a half later. The city block was divided into 12 separate buildings of 4 stories each, a long pergola with a view of the adjacent park, a playground, & a large fountain in the middle. The overall look of the complex is similar Bereterbide's first project, but this is on a much larger scale. The idea of a self-sufficient, miniature community was copied here as well with outer units occupied by merchants & services. The complex even had its own library & theater… amazingly advanced for the era when it was built.
A few modifications have been made over the years: the playground is now a basketball court & the fountain has been replaced with a kids swimming pool. But the essence of the complex is still wonderfully intact. The interior is peaceful, green, well-maintained & lovingly cared for by its residents.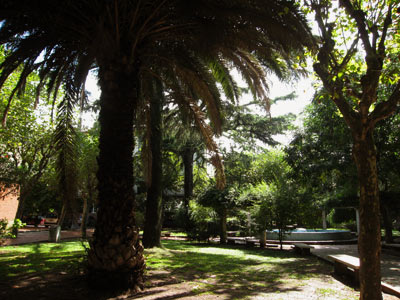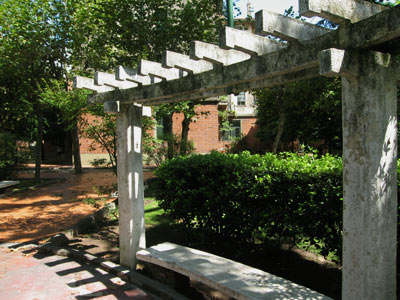 One important design change has taken place. Service entrances located by kitchens & laundry rooms were meant to store refuse temporarily or act as mini-storage units. But these were quickly seen as unsanitary, & eventually all were bricked up & shut off. Only one remains: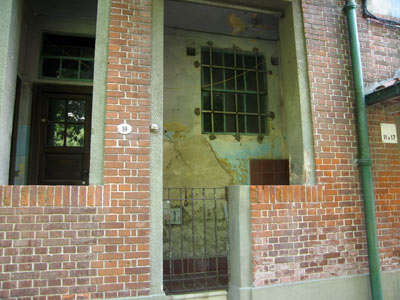 So how did I get these great interior photos & inside info? From the residents who live there today. In a previous post, I uploaded some pics of this complex that I took while walking around Chacarita last month. To my surprise, Hugo contacted me soon after & invited me to get an inside look. I even got to meet some of the women who organize cultural & preservation activities. What luck! Wait, it gets even better… they showed me the interior of one of the apartments! I am constantly amazed by the generosity & friendliness of people in this city.
Classic, simple staircases with marble steps, oak railings & oak doors form common entrances in each of the 12 buildings. No elevators here. The 2-bedroom unit below has the original hardwood floors & a bonus: it's own private deck with a pergola. And this was low-income housing?! Sign me up 🙂 Textured glass in blues & yellows was imported from England for a nice bit of color. Apartments generally cost U$S 75,000 in Feb 2007 when this post was originally published.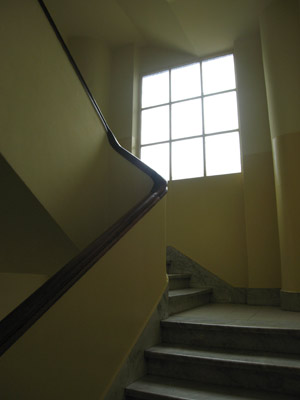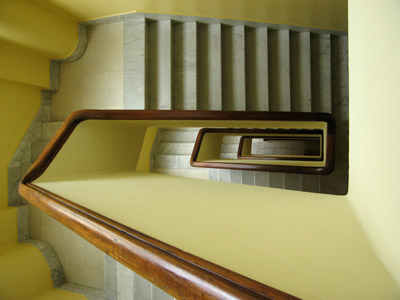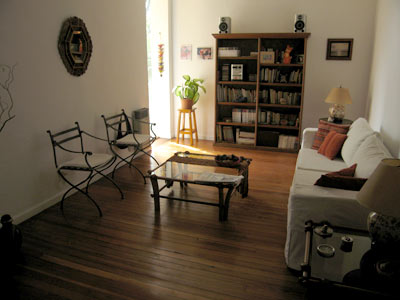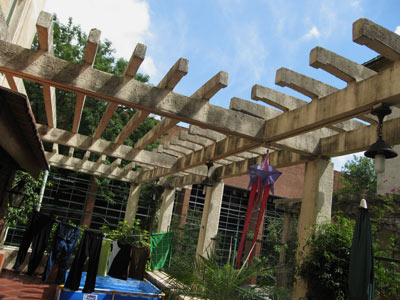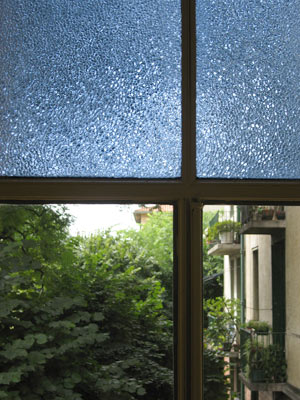 I want to thank Hugo, Ana & Mabel for taking the time to show me around & telling me lots of great stories. They are planning an event later this year to celebrate the 80th anniversary of Barrio Parque Los Andes, so I'll keep everyone informed about that. Abrazos a todos!
Update (25 Jan 2011): Hugo maintains an excellent YouTube page filled with videos filmed in the complex. Check out NBA basketball superstar Manu Ginóbili in a Gatorade commercial shot at their basketball court a few years ago. And for architecture buffs the Encuentro program is very well done. Mabel makes a cameo appearance, as does the author of the only book about Bereterbide, Juan Molina y Vedia.
A quick search for real estate provided a huge shock. An advertisement from July 2010 listed a 4-bedroom unit of 142 square meters for U$S 250,000! What an increase.
Direct link → Master list of all Housing for the Masses posts.