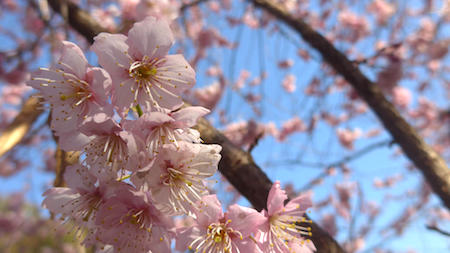 Some of you might remember I have a Master's degree in China Studies, but I've never been to China! I assure you that's a long story no one wants to hear. My first Asian trip was to Japan instead… & it couldn't have been better.
Why Japan?
Cultural influences from Japan have been one of few constants throughout my life. As a kid, I begged Mom to take me to special Saturday screenings of Godzilla movies in theaters. I loved my gigantic Shogun action figures as much as those little ones from Star Wars. I'd wake up early on school mornings just to watch an episode of Star Blazers or rush home to see Ultraman. Memphis in May even honored Japan twice as I was growing up. In undergrad, I took a few history classes about Japan as well as a modern literature & film class. Always an attraction.
Fast forward to the 14 years I spent in Argentina. While there, I met Benjamin & Tomoko who moved from Japan to Buenos Aires looking for adventure & a change. We became good friends, & Benjamin was probably one of the best drinking buddies I ever had. They left in 2008 with additional family members: a baby girl & an adopted cat (that's us below at the airport on their last day in BA). I temporarily moved to Australia that year too, so I wondered if we'd ever cross paths again. But social media works wonders…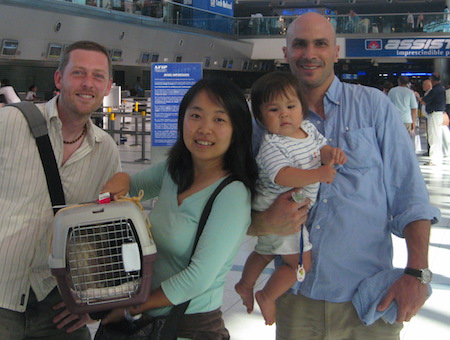 When my Argentina experience ended on a sour note in 2015, I returned to Seattle. Unsure of how long I'd stay, I felt I had to take advantage of being so close & go to Japan. Flights to Tokyo take about as long as those to London, so why not? Benjamin said his invite still stood, & off I went. Between several international trips, prepping for work & moving to Spain (yeah, things happened quickly in 2016!!), I didn't have much opportunity to prepare. All I knew was a fantastic two weeks were coming!
What to see?
I let Benjamin & Tomoko do most of the planning… I really had zero time to spare. We ended up doing a good mix of must-sees with a lot of walks through non-touristy parts of Tokyo in the first week. During the second week, we went to Kyoto, Nara, Uji & Enoshima for a temple overdose. I've waited almost two years to write about this, but only recently have I been able to catalog photos & digest the entire experience.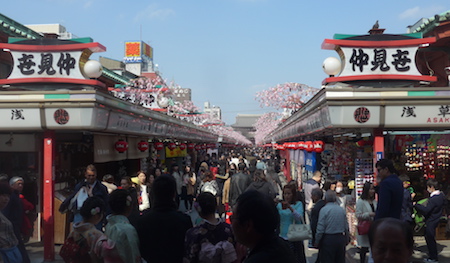 Highlights
Catching up! I got to see Miki more grown up, hear about Benjamin's adventures in the Middle East + his new job in Tokyo, see Tomoko studying law & get cozy with Choko again: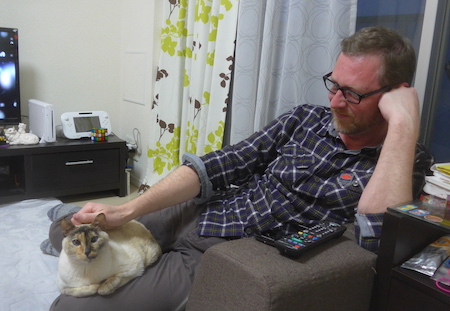 Incredible food. Besides the standards I already loved, new discoveries awaited: lots of takoyaki, affordable & tasty prepared items at Y's Mart, shirasu, dried squid with Korean gochujang, okonomiyaki & yes, even FamilyMart's spicy chicken. It was all good, even the nattō: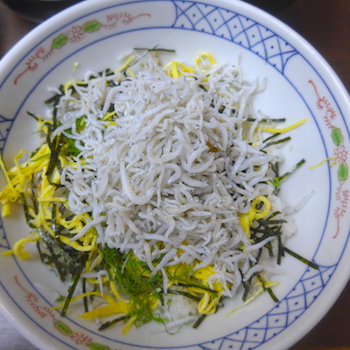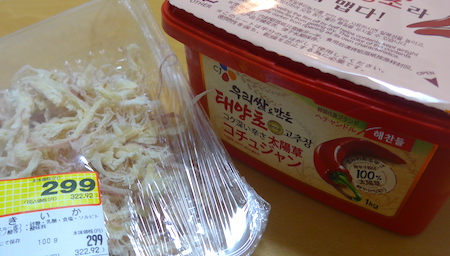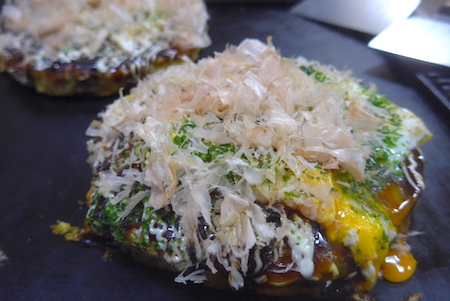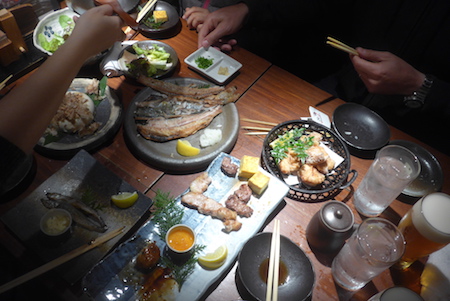 Benjamin & I spent all afternoon & evening in a super-nice on-sen (hot spring bathing facilities) in Uji. Different pools, different temperatures, dry sauna, steam sauna, restaurant dining in a robe, people of all ages enjoying themselves in the open air. Definitely worth the tattoo cover up. And it's amazing what that little towel can do! Sorry, no pics of that 😏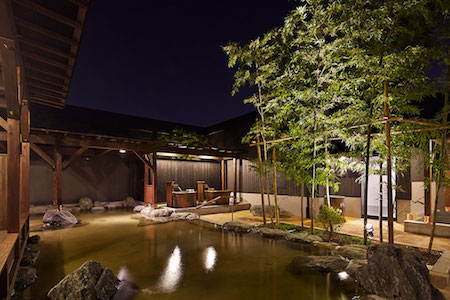 The first thing we saw in Tokyo satisfied my nerdy side: a guided visit of the National Diet. An Art Deco parliament building? Yes, please. Even Benjamin had never been inside! As the only English speakers, we got some nice handouts but no photos were allowed during the tour. Still, a great way for me to remember my previous studies: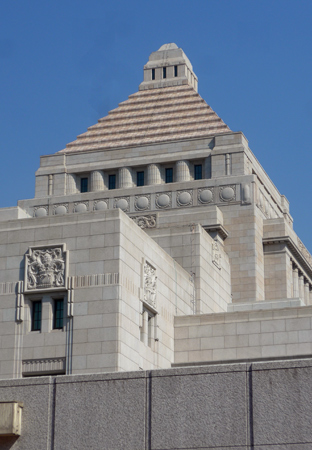 Even after so many temples, I wasn't prepared for the immensity & beauty of Tōdai-ji. Sure, Kinkaku-ji gleamed even in the rain. Buddhist monks & beautiful artwork impressed at Kennin-ji. But the entire complex of Tōdai-ji left me speechless. No, I didn't feed the deer. I don't do monkeys on Gibraltar, so no deer in Nara either!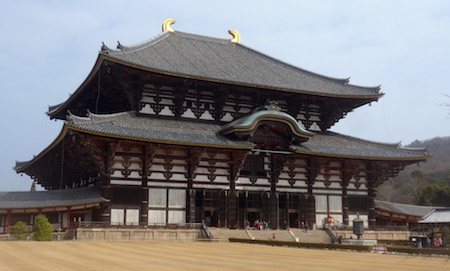 That first week in Tokyo gave me a brief but exciting look at everyday life. Benjamin had yet to start the school year, so he had lots of time to show me around. I could observe the Metro without having to figure out how it worked, watching behavior & the overall sense of order. We picked Miki up in the afternoon, so I got to see the inside of the local elementary school. Trips to Aeon fascinated me (types of products available, prices, etc.) as did their food court. Even though it felt a little crowded, I had the sense I could live in Tokyo with no problem. Well, once I learn more than 15 words of Japanese!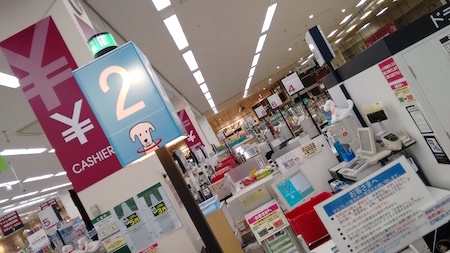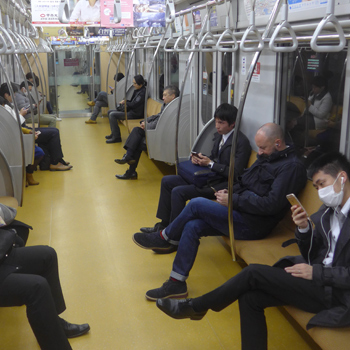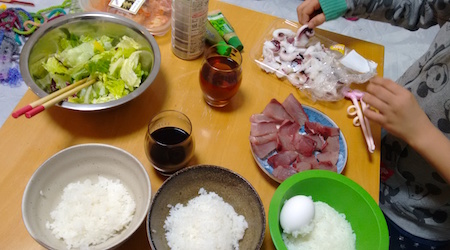 Another trip?
You bet! Two weeks was not enough. I wish I'd had time for the cities of Osaka, Hiroshima, Fukuoka & Nagasaki. I'd love to scout out remaining mid-20th century architecture too. Hokkaido tops my list though… with more on-sen! Big thanks to Benjamin, Tomoko, Miki & Choko for letting me stay, & I hope 8 more years don't have to pass before seeing you all again. We need more selfies!