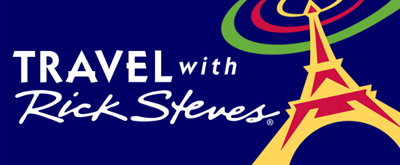 In case you were taking a break from the World Cup yesterday & listening to one of these radio stations, you might have heard me. Sim, eu. Recorded in January 2010 during the big week of reunions/meetings, Rick taped about 60 minutes worth of interview time with me & Cristina Duarte about the pleasures of Portugal. There were even call-in questions from listeners! Very different from the 2005 radio interview I did with Rick about Argentina (which BTW is pretty dated now).
The final airtime for the Portugal section ended up being 30 minutes… not too much to bear. And the timing couldn't be more perfect since I'm about to begin a Portugal tour tomorrow. I love fate.
So if you'd like to know what I sound like in real life, if you've ever thought about visiting Portugal, or if you need yet another podcast to put in the cue, click on this link to go to the Portugal section of Rick's website. Scroll down to "Listen"… you can hear me in Touring Portugal.
Why not have a glass of vinho do porto too?
Update (04 Aug 2014): And the interviews continue! I'm also in Lisbon City Guide… earlier this year I recorded several more interviews with Rick & Cristina. Again, click the link above to hear them all.