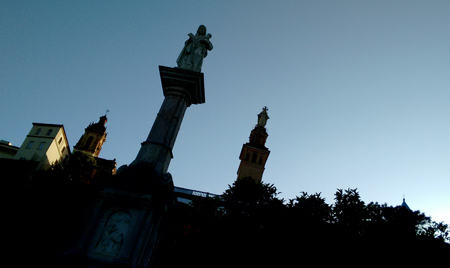 Perched on a hilltop with commanding views over the Guadalquivir Valley, the Monumento al Sagrado Corazón de Jesús reigns over Sevilla's suburbs. Its tall tower in San Juan de Aznalfarache forms part of a larger complex & is often visible on the way to either IKEA, El Corte Inglés or Leroy Merlin… all those special trips. Obviously from the Franco era due to its scale & size, the monument followed part of a worldwide Catholic trend of devotion to the Sacred Heart of Jesus & was sponsored by the cardinal-archbishop of Sevilla, Pedro Segura y Sáez.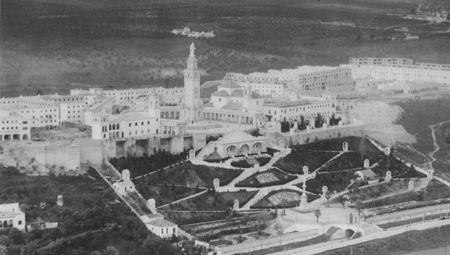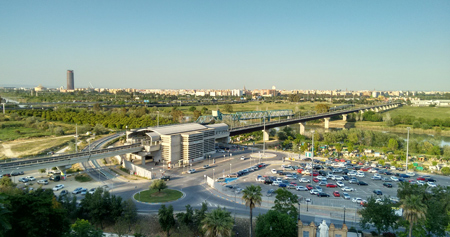 Segura had already held many high positions in the Catholic church, including Archbishop of Toledo from 1927 to 1931. A vocal opponent of the Second Republic, he stayed out of/was removed from Spain until the Guerra Civil broke out. After Sevilla fell to Franco's forces & the archbishop of Sevilla died, Segura returned & became the ciy's new archbishop in 1937. Although very conservative, he also had several disagreements with the new Fascist regime… in the end, he opposed any government who tried to use the Catholic church for their own means.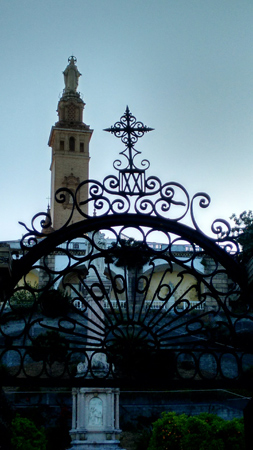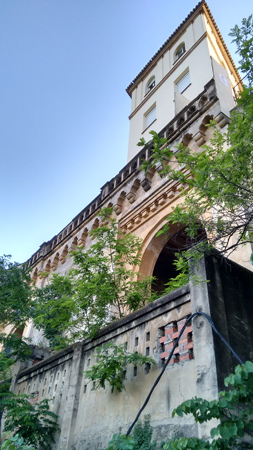 In 1945, Seguro ordered construction of this large complex to be an open-air temple. For me, the site bears some similarity to the basilica in Fátima, Portugal that was being built at the same time. Aurelio Gómez Millán, a local architect known for his Regionalist buildings, designed a grand total of three churches, a monastery, a garden, a school, the tower & a large Via Crucis winding up the hillside. Finished after only four years, Franco attended the opening ceremony but Segura would not allow Franco's wife to be present. Such open defiance of the Generalisimo did not go unpunished. During a 1954 trip to the Vatican, Seguro returned to find himself effectively replaced –although he retained his title– and would only live another three years. He & his family are buried in a crypt at this monument.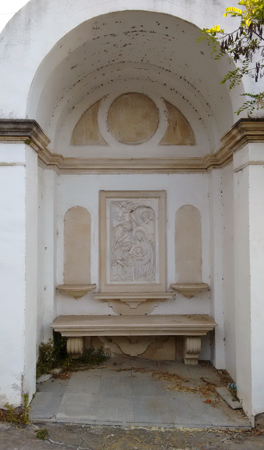 Walking up the Via Crucis, most of the walkway seemed abandoned. Claudio Rius Garrich sculpted beautiful reliefs for each station, but they too are in disrepair. Rius is also responsible for a NeoGothic altar inside the cathedral but is most known for works in Catalunya: an image of Santa Teresa Doctora in Montserrat, many crucifixion images & the interior decoration of the Basilica de Nuestra Señora de la Merced… patron saint of Barcelona.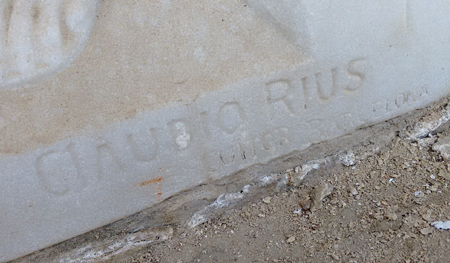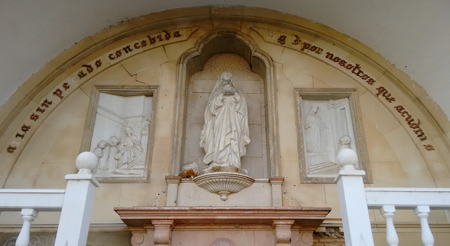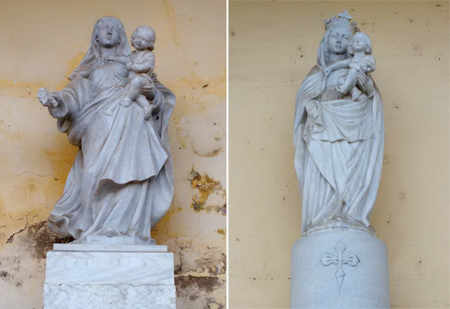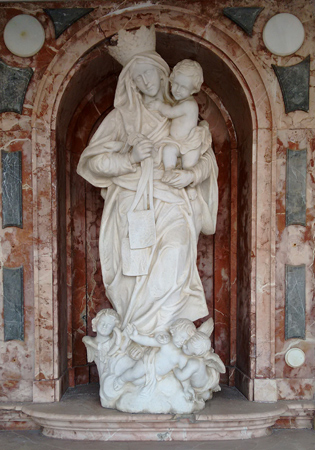 We didn't go inside during this trip, but we shall return & add those photos here at a later date. The monument is easy to get to on the Metro, but don't stand in one place on the Via Crucis too long… nature is slowly taking back the hillside. Swarming ants are everywhere!