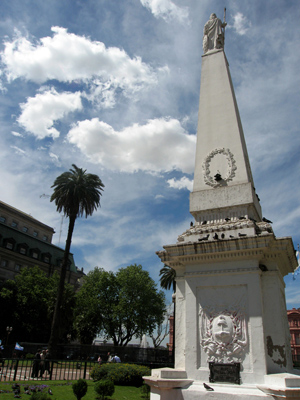 I'll never forget my first impression of Plaza de Mayo —the main square in Buenos Aires & arguably the most important public spot in all of Argentina. Important buildings, including the Casa Rosada (the presidential office) & the Cabildo (the old town hall), are located there… in addition, the plaza witnessed the birth of a revolutionary movement which expanded to all of Latin America. Expectations were high. But on arrival I thought to myself, "This is it??" Living in Spain & frequent travels to México had apparently spoiled me. I envisioned a large public space, a knockout cathedral & lots of colonial architecture. Instead, Plaza de Mayo delivered a few palm trees, horrendous 1970's-era fountains, random patches of grass & the feeling that I was in a basin. Hmph.
But as I learned more about Buenos Aires & its history, I kept returning to Plaza de Mayo —the place where so many important events took place— and always discovered something new. The last major refit was during the 1976-83 military dictatorship. Ah, so that explains those fountains. The cathedral kept being built & rebuilt. Ah, so that's why it doesn't stand out. Most importantly, there was no stone in the area to construct all those important Spanish institutions. Ah, so that's why there's no colonial architecture left. Adobe only lasts for so long.
Then I dug into the history of the Madres de Plaza de Mayo. Amazing stuff. Then I found old photographs of the plaza & its surroundings. Very revealing. I couldn't neglect learning more about the Perón era with its massive demonstrations & attempted coups. And of course, I reflected on a very personal experience walking 45 blocks from my apartment to Plaza de Mayo on the evening of 19 Dec 2001 when an economic crisis brought Argentina to a standstill. Tear gas aside, that was an evening which changed my life.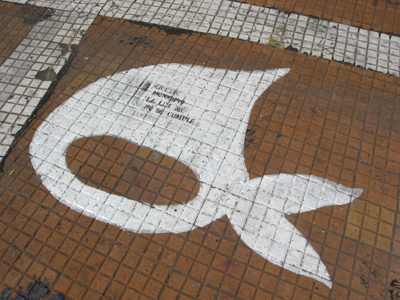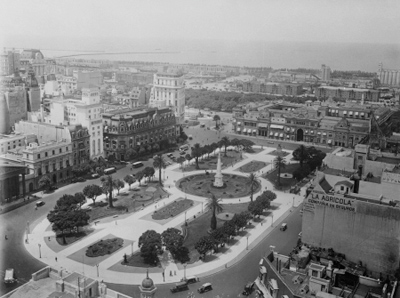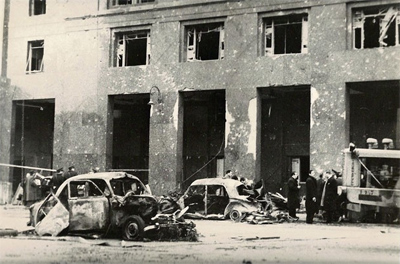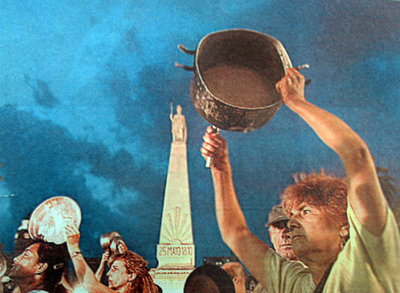 Gradually my opinions about Plaza de Mayo began to change until I grew to love the place. Truly. Unfortunately the look of the plaza hasn't changed much since my first visit… it's still fairly unkempt & a barricade erected in 2001 ruins the spirit of Plaza de Mayo. But now I know exactly where to look & how to interpret a place that has been the center of a settlement-then-nation since 1580. Over 430 years of history exist in Plaza de Mayo, & Endless Mile will help visitors understand what makes it so special… in spite of its rather lackluster first impression.
Update: PDF released 15 January 2012.