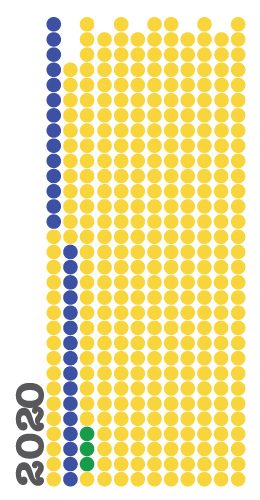 ● Where was I?

Spain

,

USA

&

Portugal
Here we go again! As always, I write this for personal reasons but you're welcome to revisit the past year with me. Not many thrills in 2020 thanks to the pandemic, but there's always a silver lining. Somewhere.
---
Work: The year began as usual with a trip to Rick Steves' headquarters near Seattle. Always fun to see everyone as well as connect with long-time friends that live in the area. I even presented the Test Drive a Tour Guide talk for Spain for the first time ever! During the year, I'd requested more guidebook research but was only able to do a small portion remotely before Europe went into lockdown. My tour schedule included 2 Best of Andalucía & 4 Best of Spain trips that of course never happened. As the company reorganized to get through difficult times, my 20-year status as an employee came to an end in May… I'll be an independent contractor when tours resume. But a seven-month struggle with Washington state to get unemployment ended well, finally awarding me benefits for all that time. A huge relief.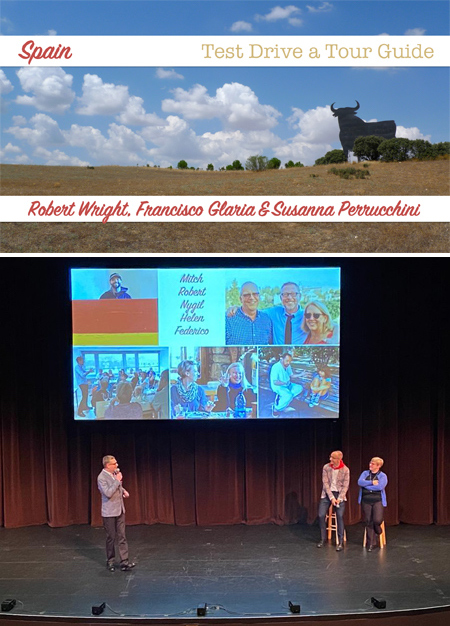 Vacation: Rafa & I made a good decision to travel after those Seattle work meetings since the world ground to a halt soon after. We picked up where we left off last year —St. Louis— & headed south. My first time back in 20 years! The weather didn't always cooperate, but one particularly perfect day allowed us to explore the Civil War battleground of Shiloh all by ourselves. And spending Valentine's Day in the Atlanta History Museum made for an amazing time… as did seeing lots of old friends in Memphis & Birmingham!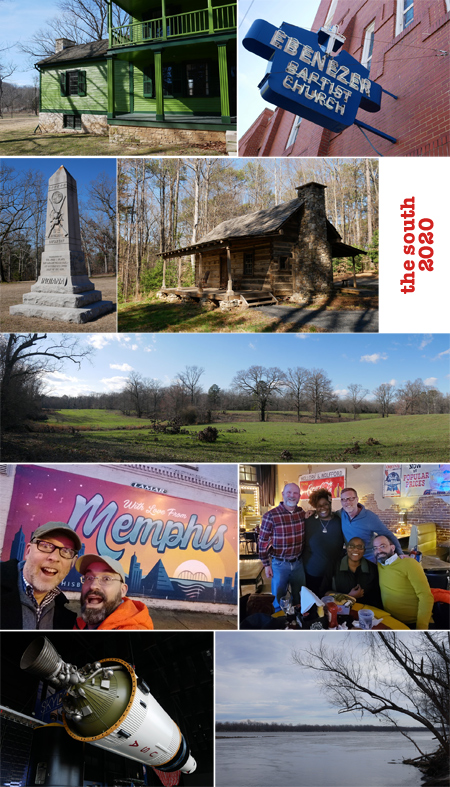 Personal: By far the biggest milestone of the year was my 50th birthday. Although COVID numbers continued to rise in October, we had to do something to celebrate. Original plans for Portugal & a rental car were revamped to a couple of short, local excursions by train & bus: Cádiz, El Puerto de Santa María & Carmona. Walking along the Atlantic where my European adventures began turned out to be perfect.

Quarantine & just being safe meant we cooked at home much more than usual, hence an increased number of recipe posts… a sign of the times. I had time to perfect several new cod dishes like bacalhau espiritual, made endless batches of gazpacho & salmorejo, & revisited old friends like a paprika-rich sopa de ajo. If only my waistline hadn't paid the price! Lockdown also meant I got up to more mundane tasks like organizing all my photos by year, editing & formatting 20+ years of journals & going through boxes of paperwork. My OCD side rejoiced.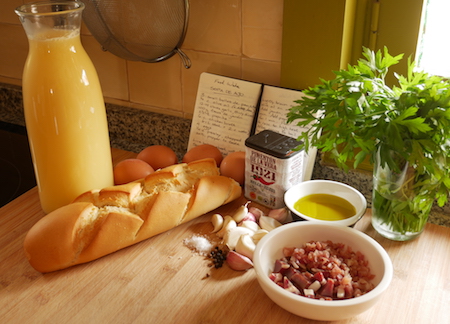 Endless Mile: Less than two weeks after returning from the US, I went to Portugal for three days. The Mosteiro de Alcobaça guide final draft needed to be checked on site, & I spent half a day in Lisbon before returning to Sevilla. After publishing in April, I took advantage of quarantine to make a major update to each & every guide, including a complete change in format to be more mobile-friendly. A huge undertaking but very much worth it… and I drew tiles to pass the time.

To sum up 2020: uncertain. With so many unknowns, making any type of plan proved impossible. Could I return to work in the summer? No. Maybe in the fall? Nope, not yet. Managing emotions —my own, my husband's, friends' too— turned out to occupy the biggest part of the year. But I also have to admit that this forced break gave me much-needed time to reflect. From writing about all the places I've lived to taking online classes from the Universidad de Granada, at least my brain hasn't shrivelled to nothing… despite all the Netflix watched!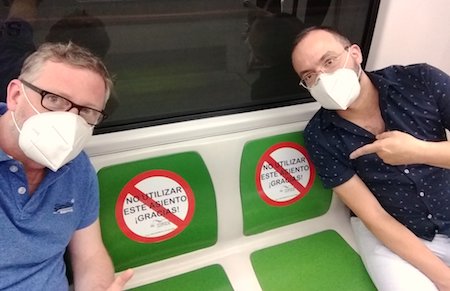 ---
What's coming in 2021?
That's anyone's guess at this point. Worldwide vaccination has begun as I write this, so perhaps tours will resume in the fall. Fingers crossed. In the meantime, will unemployment benefits be extended to cover part of the coming year? I can only hope. At least Rafa & I are in good financial standing & can weather the storm, come what may. I'll finish research on the Regionalist architecture guide to Sevilla in a couple months, so the plan is to publish in the summer. That's all for now; no need to jinx 2021 by making any further assumptions. Here's to a better year for everyone!