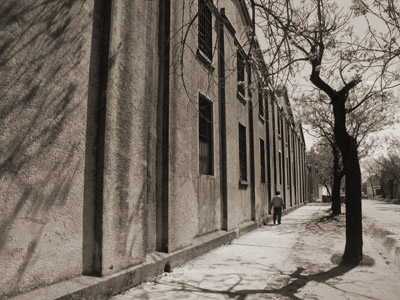 Probably its most defining characteristic, factories & warehouses can be found scattered all around Barracas. Everywhere. There's no escape.
According to James R. Scobie's classic work "Buenos Aires: Plaza to Suburb, 1870-1910," there was a concentrated effort to move industry south after 1890. Occasional fires & the reliance on soft coal from Cardiff & Glasgow for producing electricity & steam prompted city officials to move risky/dirty business as far away from populated areas as possible.
Production in Barracas continued for 50 years until a 1940's plan moved most factories further away, outside city limits. However a few factories still survive. Large warehouses also remain, but many have been converted into the terminal station for city & intercity bus lines. With large numbers of bus drivers, mechanics, management, & staff working in Barracas daily, they have to eat lunch… so parrillas pop up everywhere. A weekday, lunchtime visit to these areas counter the Riachuelo with much more pleasant aromas of grilled steak. Below are some of the more outstanding examples of industrial architecture in Barracas, along with their addresses so they're easy to find.
Barracas Central (Lanín 200) – now expensive lofts: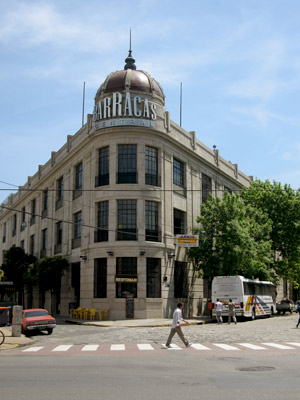 Bagley cookie & cracker factory (Avenida Montes de Oca 169) – now expensive lofts #2: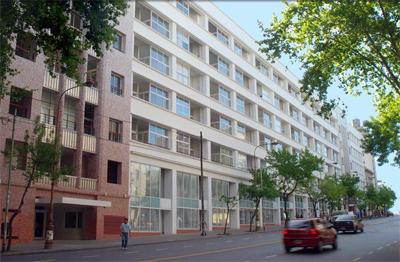 Águila chocolate factory (Herrera 897) – now a hardware store: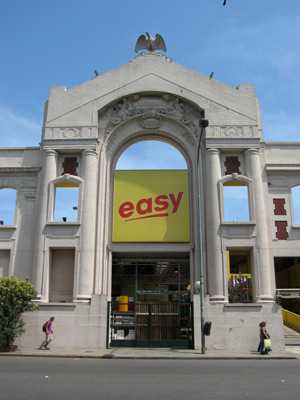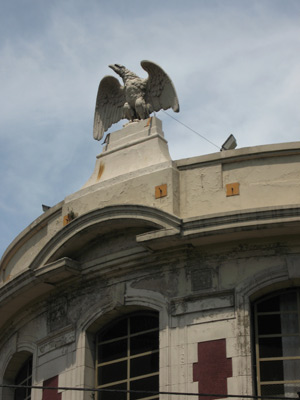 Quaker (Eduardo Arolas 2150) – a bit of Americana still functioning: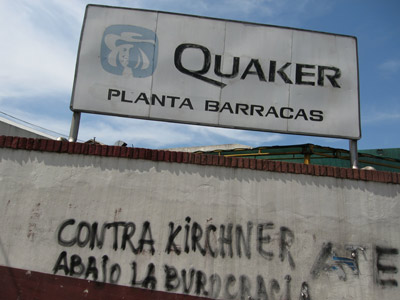 Alpargatas factory complex (Avenida Regimientos de los Patricios 1001) – split between Barracas & La Boca, most of the buildings have been sold off for use as gas company storage or offices: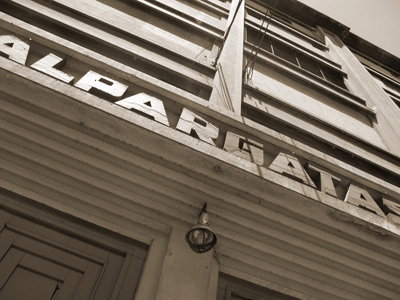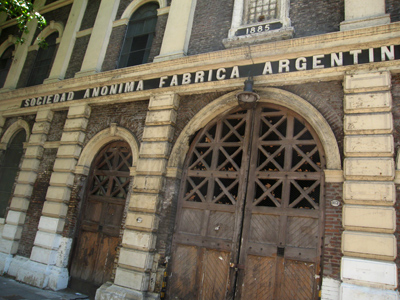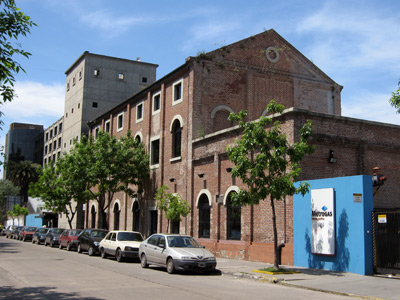 Barraca Tarantola (San Ricardo 2015) – deserted but impressive: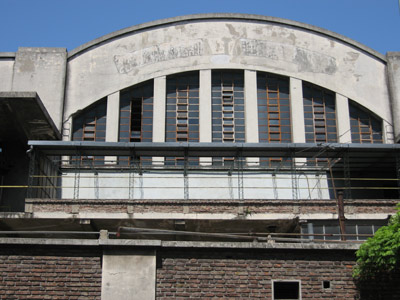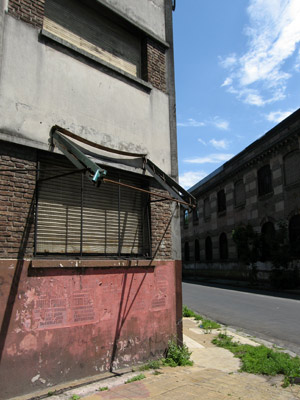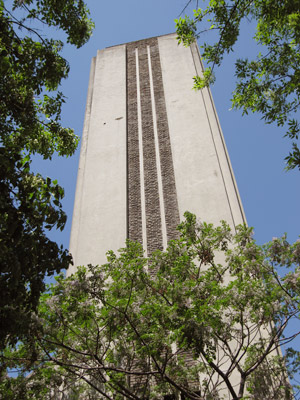 Mármoles "Carlos Campolonghi" (Pedro de Luján 2840) – great signage: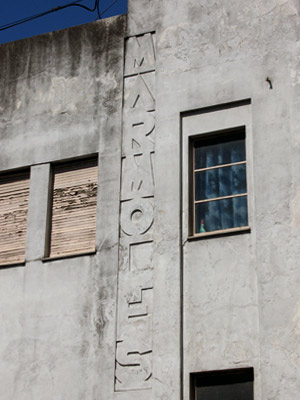 Barraca NOCO (Lamadrid 1920) – empty but gorgeous: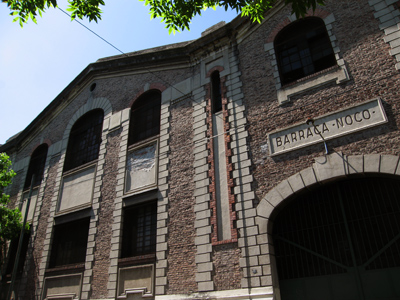 Cruz de Malta (Avenida Martín García 464) – former maté warehouse used by HSBC since 2009: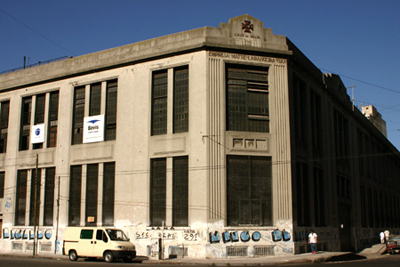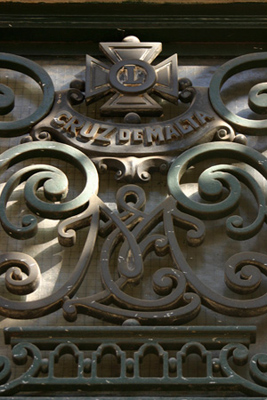 Mercado Mayor de Pescado (Algarrobo 1050) – best restored building in all of Barracas, a former fish market now used as the Centro Metropolitano de Diseño: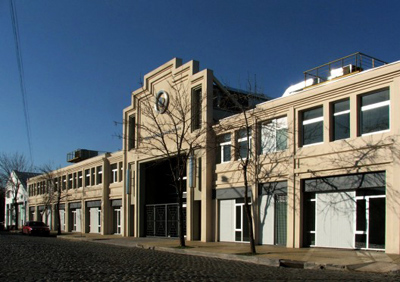 Other random examples… so many to explore: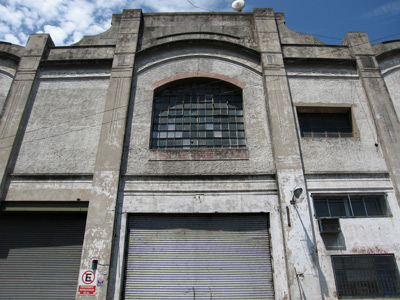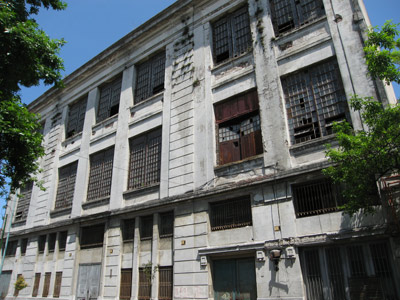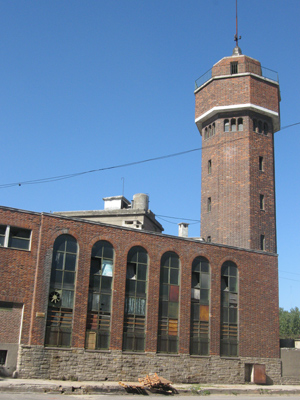 In spite of all the photos above, they are only a portion of the total. I'll leave it to you to discover the printing presses for Clarín & La Nación, the Tan-Co factory, & the signage for the Depósito Ángel Vélaz. Get down south & explore!
---
Barracas series: Divisions • Industrial • Residential • Services • Odds & Ends