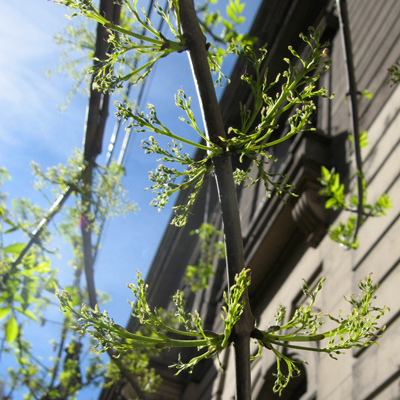 Last month, founding partner Jeff Barry decided to leave Endless Mile in order to pursue other projects. He will be missed, & his departure meant that EM had some tough choices to make. Jeff was responsible for app programming as well as website development —two big gaps to fill. But Endless Mile will survive 🙂
Robert considered several options: hiring a web designer, taking a six-month break to learn programming or hiring a programmer on a per project basis. None of those were very appealing. The second app —Domes of Buenos Aires— was close to completion when Jeff left, so the actual content (text, photos & artwork) had been finished. Unfortunately, the app version will have to wait but Robert decided to release it in a different form: a free PDF.
With more Buenos Aires content already in the works, Endless Mile will have to shift focus in order to continue. For the moment, instead of being tech-oriented & geared toward apps we will release all future walks as PDFs. Robert is dedicated to producing original walks, & this is the best way to move forward. Also, this decision does not preclude releasing apps in the future… in fact, the format can always change. But the information contained within & helping tourists understand their destination is most valuable.
As Endless Mile moves into a new phase, Robert will maintain the website & continue to release walks as quickly as possible. Thanks to everyone for their support!