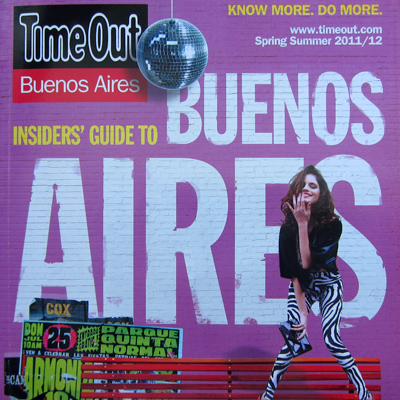 We're excited to receive our first major recommendation… from Time Out! Yea!
Listed in their publication The Insiders' guide to Buenos Aires (Spring-Summer 2011/12, Nº 13), UK journalist Vicky Baker investigates internet start-ups like Endless Mile. In a separate box text titled "Get clicking: The best of Palermo Valley" is a blurb about us & the recently-released Recoleta Cemetery iPhone app.
Thanks very much & we appreciate the support!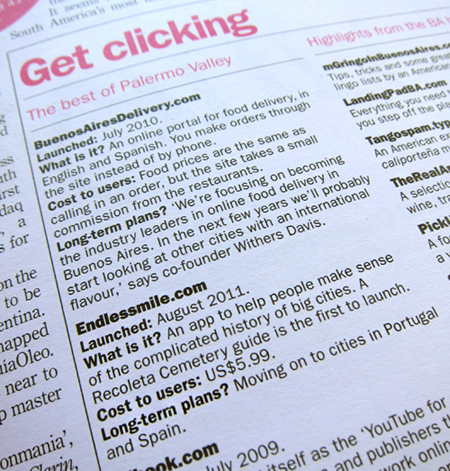 [Originally posted on the separate business blog before merging all content here. Note that as of Aug 2015, this app is no longer for sale in iTunes.]