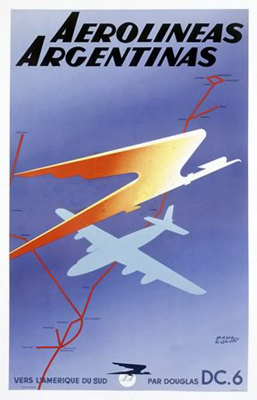 As a tour guide, I'm often interested in how destinations market themselves. How do cities or nations identify themselves to potential visitors? The golden age of travel may be long gone, but its memory persists in the guise of travel posters. Interestingly, Argentina used to portray itself as a nature destination & stressed the gaucho & beef… nothing about tango (at least in the posters I found) & only one hyping Buenos Aires. How times have changed.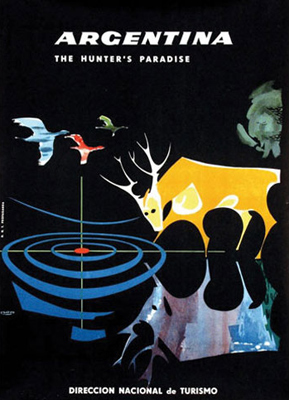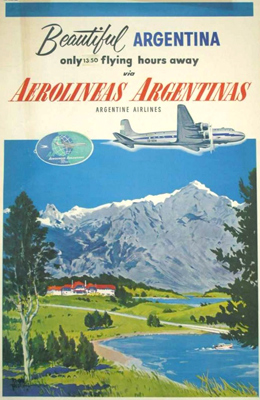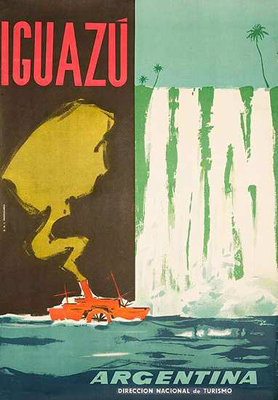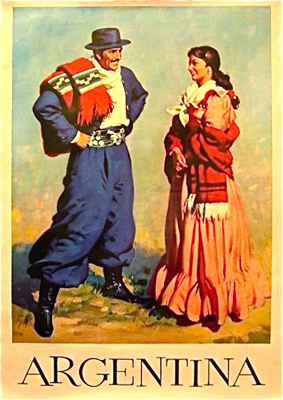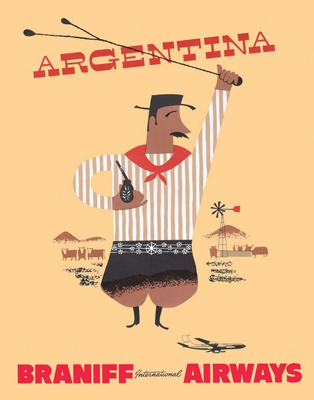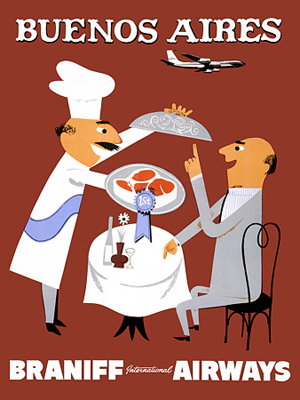 Of course, Aerolíneas Argentinas marketed to Argentines who wanted to explore the world too: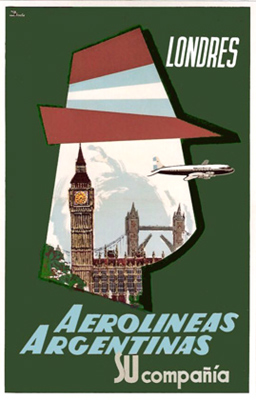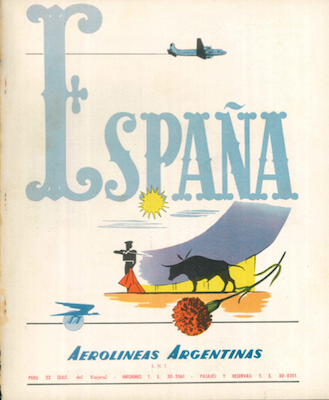 And although not a travel poster, I thought this little souvenir was too cute not to include: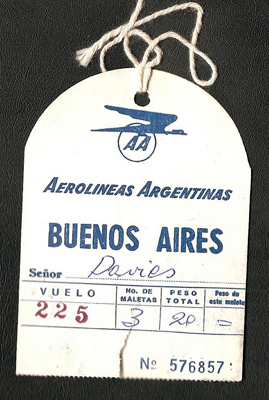 If I come across any more Argentine posters, they will be added here. Submissions welcome!