The last government-funded housing project built in the 1920's in Buenos Aires is one of my personal favorites. This neighborhood development tackled the debate of individual houses vs. apartment buildings in an interesting way —it has both!
Cut out of a corner of the School of Agriculture & Veterinary Sciences, Barrio Rawson is nothing short of paradise. The fact that it's near one of the largest green spaces in town means it smells like living in the countryside. Amazing. No buses or traffic means peace & quiet all the time. Tons of trees mean that it's cool even on the hottest day. But the best thing is that there are cats everywhere. Not the abandoned kind either 🙂 One of them hopped on my shoulder when I sat down to pet a group of three. That would have been a hilarious pic but I couldn't get to my camera without standing up.
Cats aside, the triangular project was named for one of the forerunners in city sanitation in the mid-1800s, Guillermo Rawson. Along with Toribio de Ayerza, Rawson established the Red Cross in Argentina. 104 individual houses were built between 1928 & 1933 in a style very similar to the chalet model in previous projects. In fact, the chimneys are identical to those in Barrio Alvear. Since houses did not occupy the entire lot space dedicated to the project, additional housing was built… but this time in large, 5-story apartment buildings. Complete in 1934, the 9 buildings look like the smaller houses but on steroids.
Some of the houses are modest; however, most are anything but. The amount of greenery is overwhelming: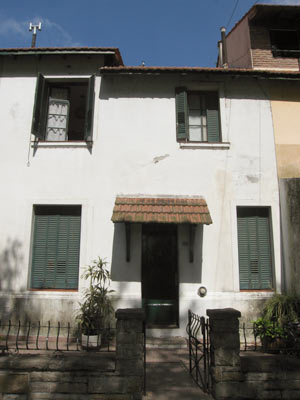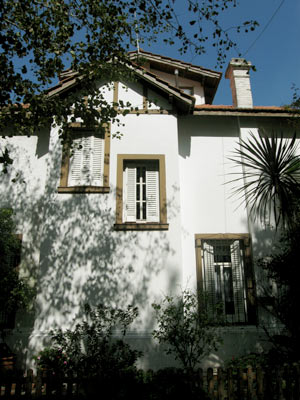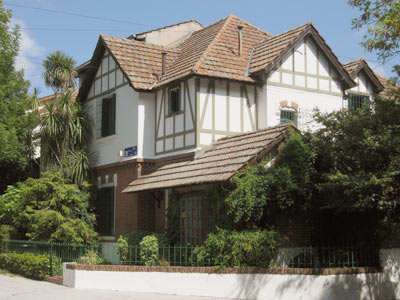 Even though the central plaza is small, it is well maintained. Unfortunately, the odd street plan doesn't make it much of a gathering point: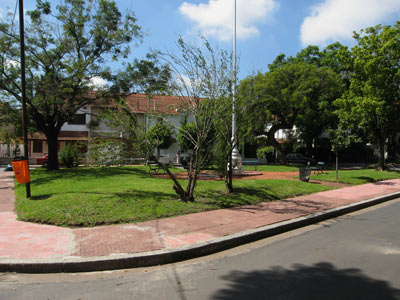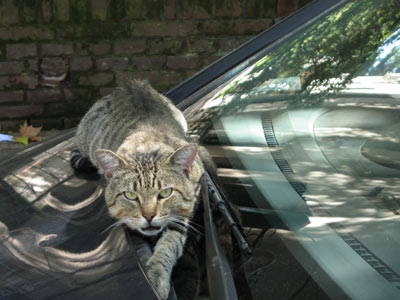 Apartment buildings are in great shape & the central water tower is not a common sight in BA: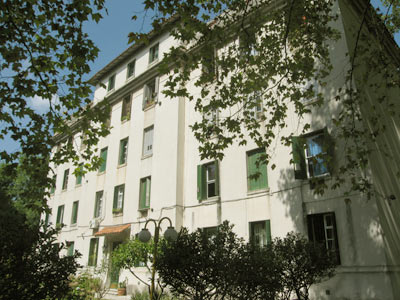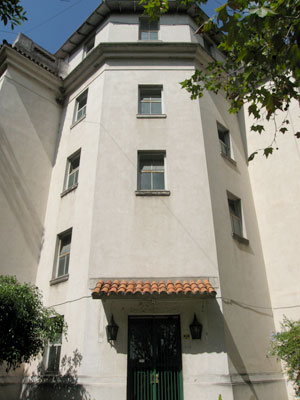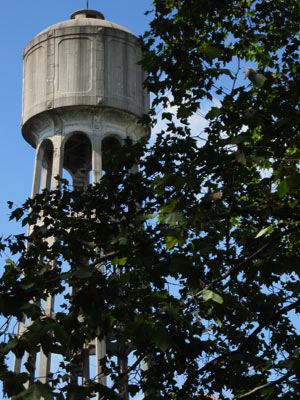 Literary buffs know that Barrio Rawson was the last home of Julio Cortázar in Buenos Aires before he moved to Paris. Lack of faith in Perón's leadership prompted Cortázar to emigrate in 1951. He never returned to Argentina but was involved in Cuban & Nicaraguan leftist politics. I think Nicaragua gave him a medal of honor before he died, but I've seen so many history shows that I could be confusing my Argentines 🙂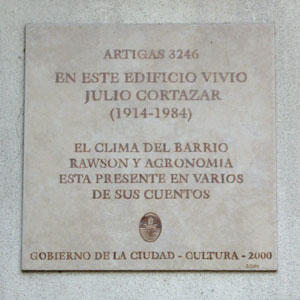 Direct link → Master list of all Housing for the Masses posts.