After 9 days of rain, the sun is out again!! It has been stressful for my work schedule, but that's hardly an issue compared to the 60,000 people who have their homes under water in Santa Fe & Rosario. A couple days ago I donated some non-perishable food items & a few packs of diapers to the Casa de Entre Ríos… it's like a branch office of the provincial government here in BsAs. I don't know how they will get donations to those in need, but hopefully there will be some way.
The reappearance of the sun also allowed me to continue my housing project project 🙂 I've mentioned everything I know about the Compañía de Construcciones Modernas (CCM) in the previous posts, but I wanted to check out the final two projects to satisfy my curiosity.
There really wasn't anything remarkable about this partcular area since most of the houses had been heavily modified or completely replaced. While avoiding unfriendly dogs, I noticed that the diamond design pattern was used often. Nine city blocks were used & most of the streets are named after local trees. Nothing different from the other CCM barrios.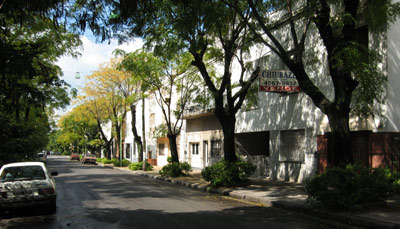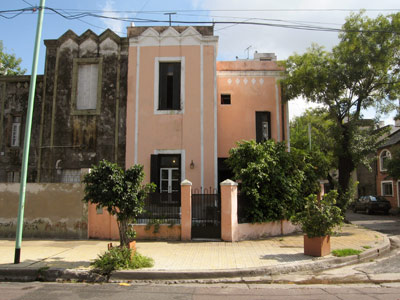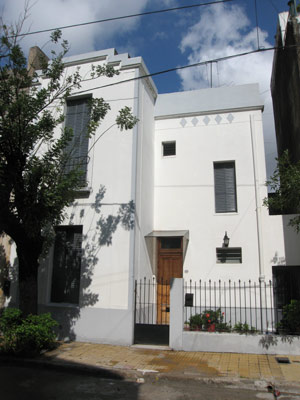 Update (27 Jan 2011): According to Sergio Kiernan in Página 12, residents of Barrio Segurola successfully opposed an "improvement" project for their neighborhood in 2008. Along the same lines as planned for San Telmo, the area would have become 100% pedestrian by removing sidewalks… a sort of urban living room. Neither project was approved, much to the delight of residents.
Direct link → Master list of all Housing for the Masses posts.