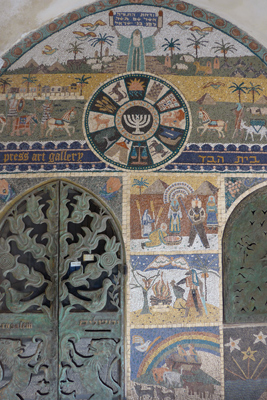 An attractive piece of art welcomed us to the Jewish Quarter. Right away we noticed a difference: the area was more open & better maintained than any of the two previous sections we'd explored. An open plaza behind the Hurva synagogue attracted lots of families, & a small tour group explored the few Roman remnants of the Cardo: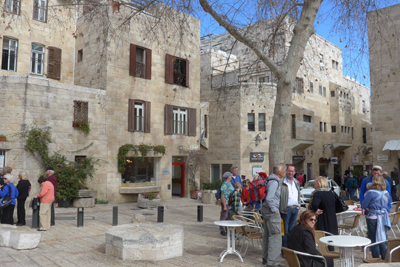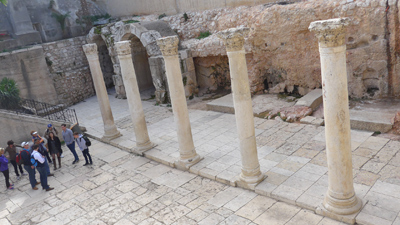 We followed the crowds, & the Western Wall soon came into view. Erected during the time of Herod the Great, the wall formed part of the Second Temple complex & as the only standing remnant it has acquired enormous religious significance. A small section is reserved for women with a barricade separating the sexes. Seeing so many people praying —several donning tefillin— was something I'll never forget. Darío & I grabbed a kippah & mixed in with the young & old.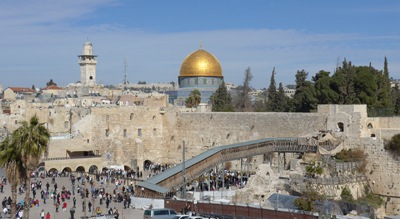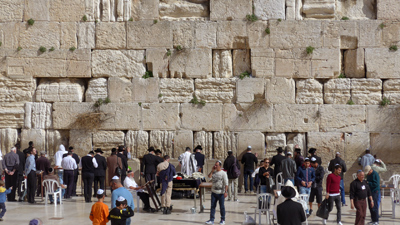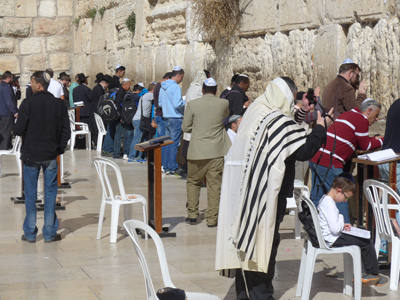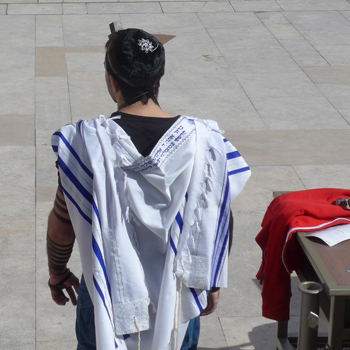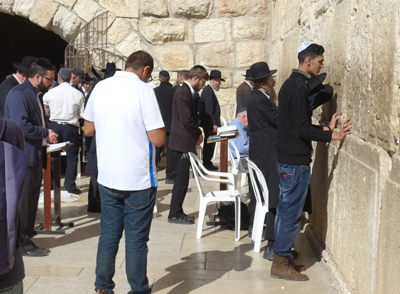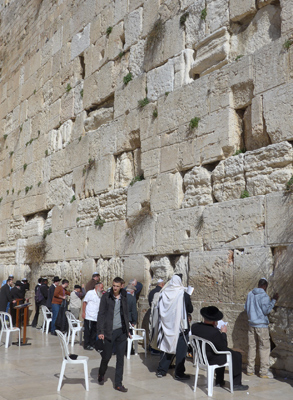 We'd worked up quite an appetite, so took time for a quick shwarma break. Then we wandered to the area of the Sephardic synagogues, each with an amazing door. Arabic on some street signs was covered with stickers, but this area was more residential & less touristy. We passed the communal grave of the defenders of the Jewish Quarter during the 1948 Arab-Israeli War & came into another large, open plaza with the rebuilt Rothschild House. I wondered why there were so few people around, considering the area's importance in Israeli history.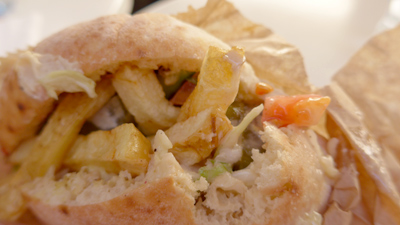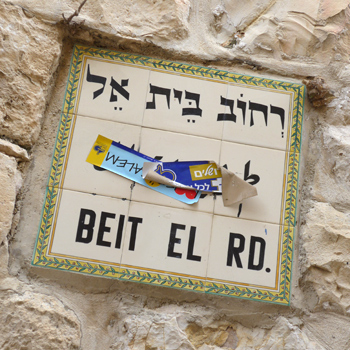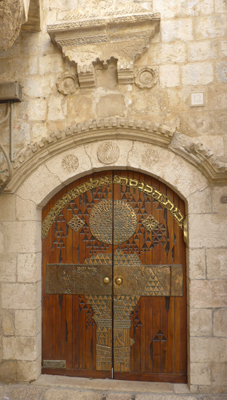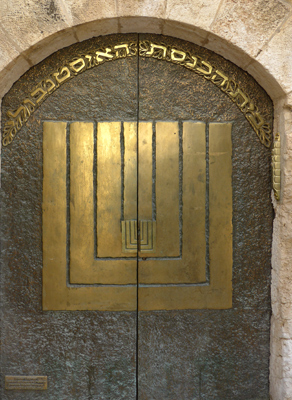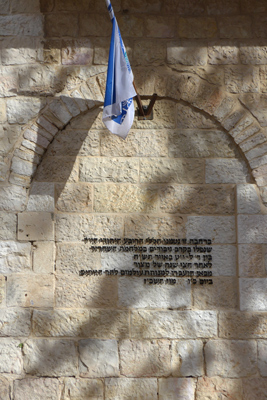 Although we meandered through a lot of the Armenian Quarter, I only took photos of the beautiful ironwork inside St. James Cathedral. We spent a little more time in the Jewish Quarter, then left the Old City through the battle-marked Zion Gate.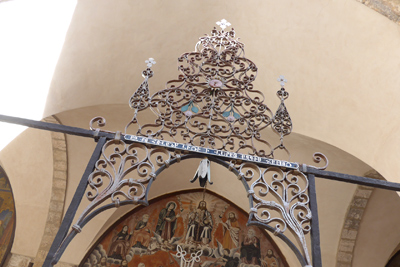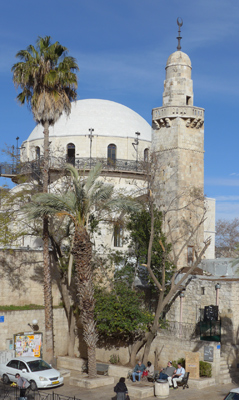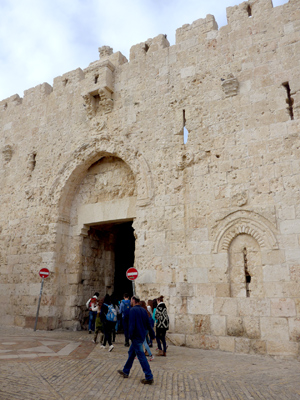 Dormition Abbey came next. Even though Shabbat was about to begin & King David's tomb was closed, we still made it to see the wonderful mosaics inside the church, the room where the Last Supper took place & the spot where Mary ascended to heaven: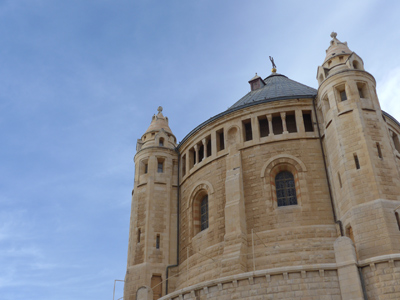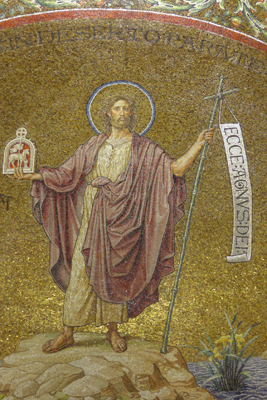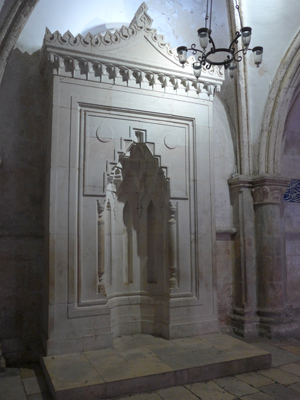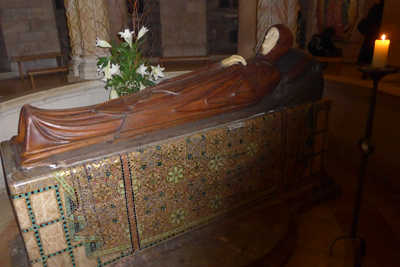 I still can't believe how many religious sites are packed into such a small area. We never made it to the Mount of Olives or Mary Magdalene's Church or a ton of other important places… but we saw & learned so much that we made the most of our brief visit. During a quiet moment while taking in a view of the Jewish Quarter, I mentioned to Darío that we are truly fortunate to be able to see what we did. Because I travel so darn much, sometimes it's easy to forget how wonderful the whole experience can be. Thanks, Jerusalem, for reminding me of the power of travel.