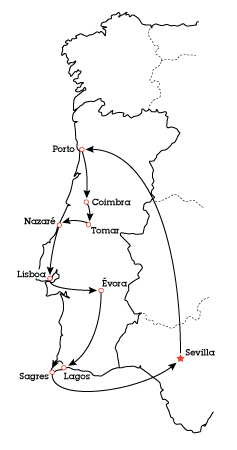 Last time I updated the entire Rick Steves' Portugal book, I posted daily comments on Facebook —each one beginning with "Wow, do I love Portugal" & describing fun moments + the ups & downs of being a guidebook researcher. Four years on, I no longer have a Facebook account, but I took a few moments before going to bed each night during this trip to jot down some notes about the day. Here we go again!
---
10 Jul · Off to a slow start, but I've been in Porto with Rafa for several days now & already absorbed a lot in that time. Today's big payoff was a walk through Vila Nova de Gaia. As I wandered around the back streets, my eye caught a swanky new tasting room. Vasques de Carvalho knocked my socks off: great treatment by the staff, incredible wines, beautiful tasting spaces. And it was their very first day open! Score for future readers (& for my port wine habit).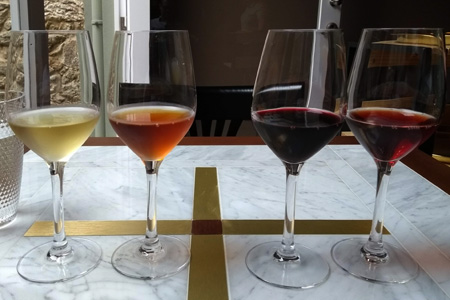 11 Jul · Rafa left to return to Sevilla after a late lunch of pataniscas & arroz de tomate. Having a husband that likes to eat as much as I do is dangerous! I spent the rest of the day typing & looking over Rick's work to see if we were both on the same page. We were.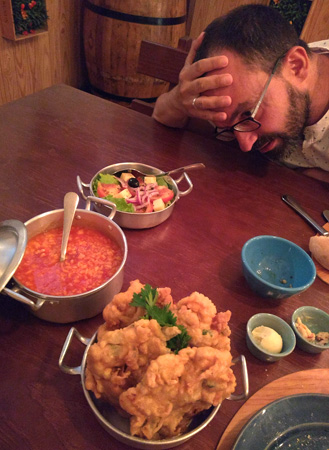 12 Jul · Late arrival to Coimbra, but absolutely perfect light to visit Portugal dos Pequenitos: a Salazar-era project built to instill a sense of Portuguese pride in the kiddies. With mini-monuments all jumbled together, this theme park impresses, & it's designed by one of my favorite architects, Cassiano Branco.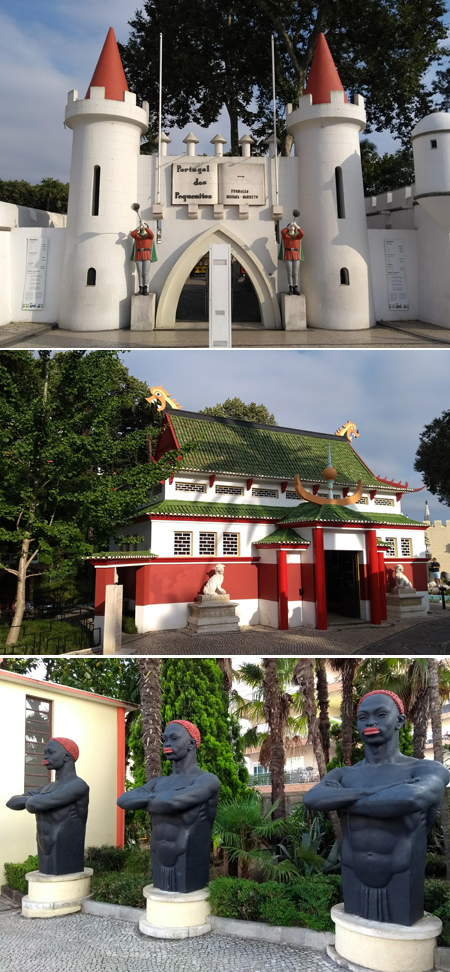 13 Jul · Had a good laugh with staff at the Portugal tour group hotel in Coimbra since I was there alone for the first time ever. No group following me 🙂 My day consisted mostly of running around & typing, but I had to make an emergency trip to the shopping mall when my MacBook charger died… a situation almost worthy of a panic attack. Afterwards, a wonderful dinner with Fernando & Lourdes with probably too much wine.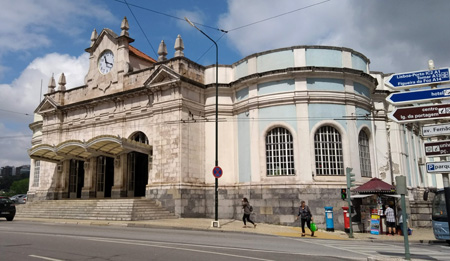 14 Jul · Definitely too much wine last night, but also too stubborn to take paracetamol this morning 🙂 Despite an insane bus schedule, I made it to Tomar! And even via Fátima, so that was a bonus. The afternoon turned out to be perfect for visiting the Convento de Cristo in Tomar, checking out restaurants & just exploring. Writing a new chapter is a big responsibility, but Tomar is so beautiful that it's worth the effort. Much had changed since I was last there in 2002!

15 Jul · Managed to check out a couple more sights for Tomar before hopping on a bus to Nazaré. Being Sunday, I thought I'd have to spend the night somewhere else, stay one more night in Tomar or hitchhike to the beach. Sunday bus schedules are that sparse. Somehow it all worked out… except I arrived too late in Nazaré for lunch anywhere. So supermarket snacks, wine, then a late dinner. Today was supposed to be a day off, but I had to give that up for Tomar. I'll take it easier tomorrow to compensate.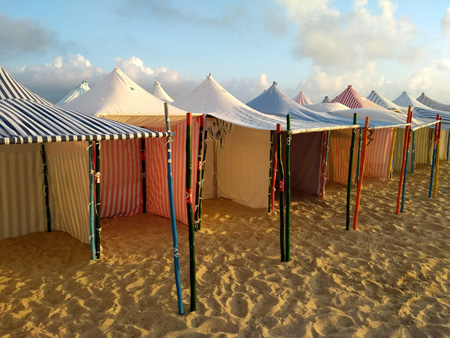 16 Jul · Leisurely explored Nazaré today… with tons of tourists!! It's July, after all. After checking hotels, cliff-top sights in Sítio & a great lunch I can say it again… wow, do I love Portugal. I ate at a family-run place I discovered when I was in Nazaré a couple months ago with a tour. I'd left my baseball cap there, & the owner had kept it for me all this time! So nice! While everyone & their grandmother was at the beach, I could watch them from my window… while I sat correcting maps.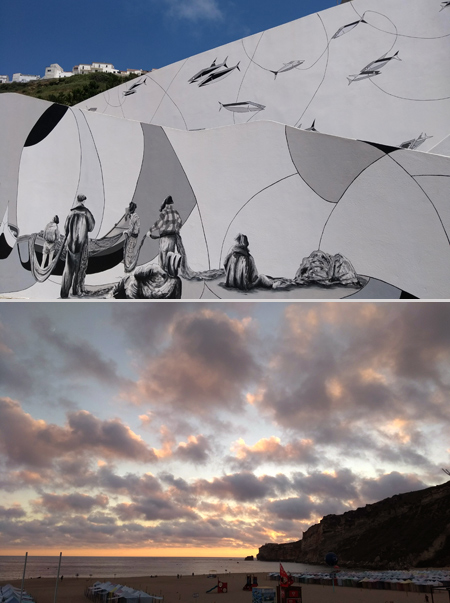 17 Jul · Oh, Lisboa. Regardless of how many tourists clog the Baixa, I'll never grow tired of your beautiful light & breathtaking viewpoints. I had to get cracking since Lisbon occupies 29% of the Portugal guidebook. Lots to do in little time. It was all good until I ran into a free regional wine fair… but that's continuing education, right? Even with aguardente. Whew.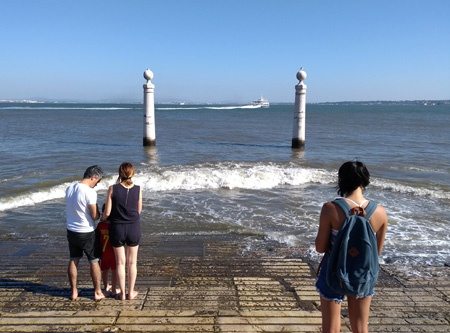 18 Jul · City walks, public transportation, museums… I did a little of everything today. But nothing beat finding an archaeological dig happening downtown. Medieval tombs & skeletons!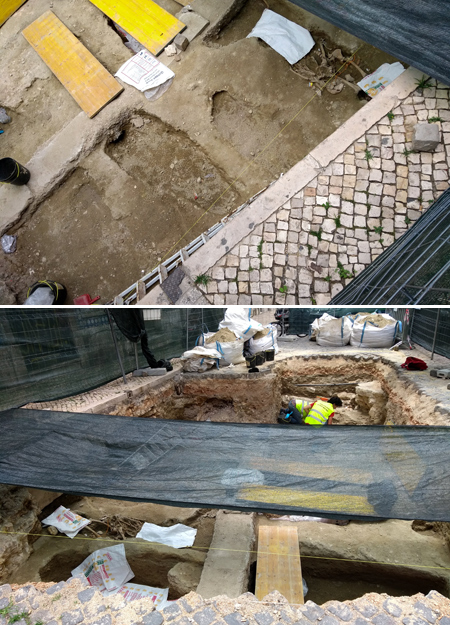 19 Jul · Started at one of my favorite spaces: Museu de Arte Antiga. Fantastic revamp. Then it was off to Belém. Ugh. Don't get me wrong… I adore Belém. I just don't love the lines of tourists. And my job is to figure out a workaround. Luckily I did, but my feet & patience wore out as the afternoon came to an end. And the new Coach Museum really sucks. At least the "spiritual cod" (bacalhau espiritual) I had at the Maritime Museum cafeteria revived me… until I hit a busload of screaming Spaniards. Ah, the joys of travel.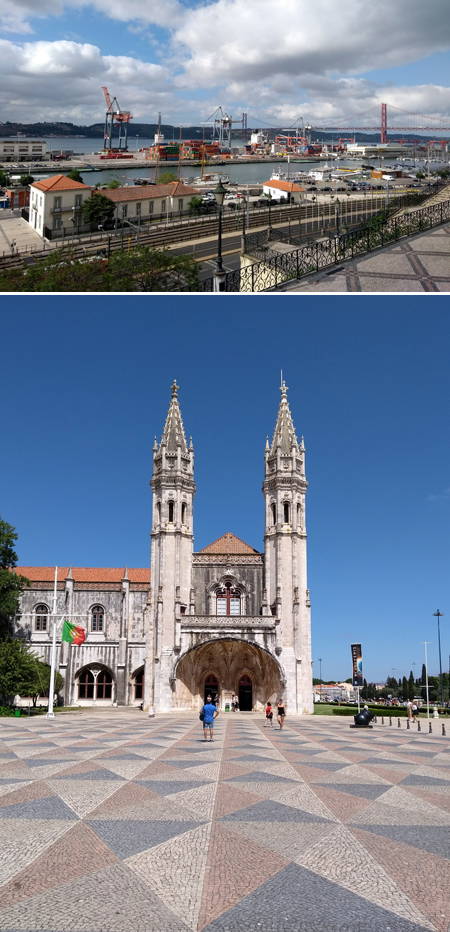 20 Jul · Switched my schedule around because I figured it would be easier to do hotels, hotels, & more hotels on a Friday. Such fun. A large lunchtime portion of polvo à lagareiro kept me going through the day.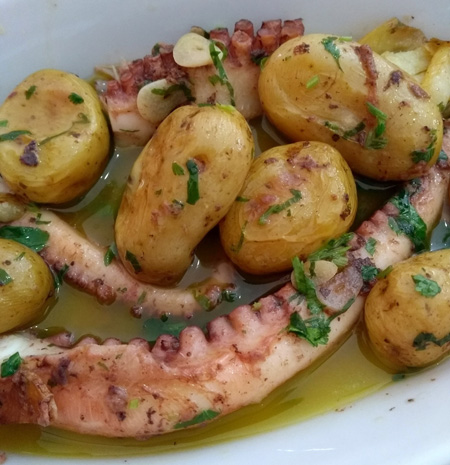 21 Jul · Sintra! More mobs! But I figured out a few tricks to share with readers, so I'll call today a success. What a lot to see… but that's ok, tomorrow is free!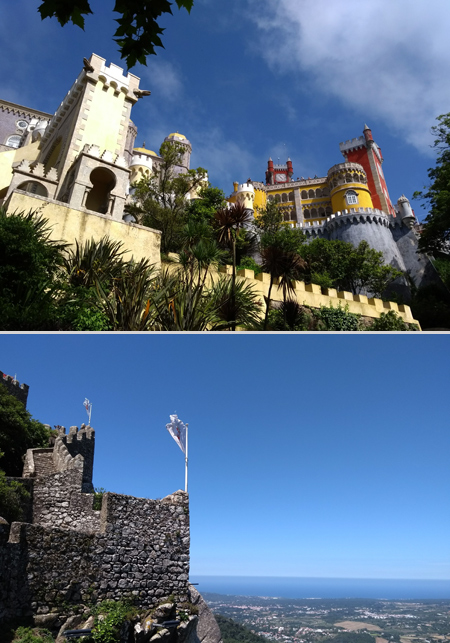 22 Jul · Yes! My first full day off! But what did I do? A mega-walk all around Lisbon on a beautiful, crowd-free Sunday morning: Rato, Amoreiras, Campo de Ourique, Estrela, Príncipe Real, Restauradores & then my favorite frango piri-piri. Managed a little work on my Catholic heritage guide for Lisbon. Very little 😉 The rest of the day I just vegged out watching whatever YouTube suggested.

23 Jul · I cracked up as we all boarded the bus to Évora… the driver had an 80s station blasting "The Look of Love" by ABC. Good start. I got in a little late but still in time for my standard Évora lunch of porco preto. Carlos at Adega do Alentejano had even seen Rick Steves when he was in town on tour last month. Surprise, surprise. With such a great hotel as a workspace, I settled in to a long evening of typing & map correcting (with a picnic).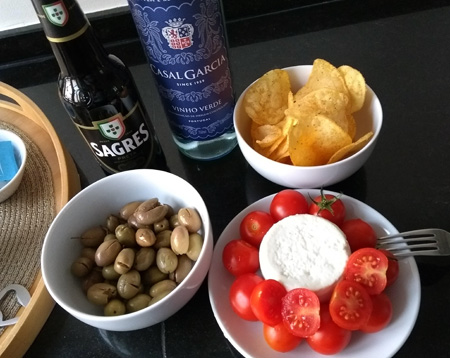 24 Jul · Local guide Mélanie at Vagar helped me remember that anything is possible. So nice to meet someone passionate about history but also able to add fun to a guided tour. Hopefully laid some groundwork to stay in Évora next year for a couple of months. I've always loved Évora so much!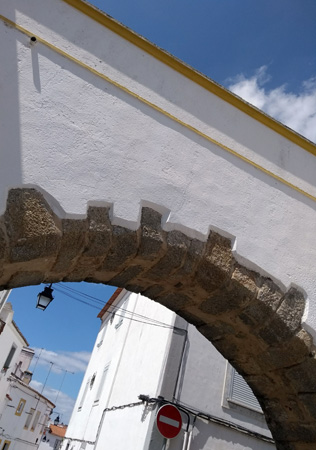 25 Jul · An asshole bus driver almost ruined my day. I purchased a direct-to-Lagos bus ticket online, & the driver didn't mention that we had to transfer in Albufeira. So I stayed on the bus… all the way to Faro. That meant I arrived in Lagos much later than expected, but the owners of a café made me the best tuna sandwich & treated me to a cold beer after I shared my story. Totally made up for the idiot driver who acted like he couldn't understand my Portuguese. Please.
Being July, tourists had overrun Lagos. And the prices… meu deus! But it still brought back a lot of memories of when we took tour groups there for lunch in the early 2000s.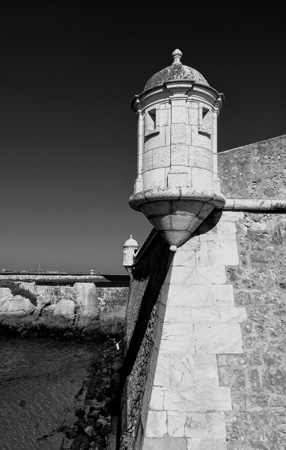 26 Jul · Accomplished quite a bit in the morning, & most shocking was the police raid along the marina… officers searched through all the stands for illegal merchandise & confiscated a ton of purses, while making sure no one ran away. What a show. Then I was off to Sagres that really does seem to be the end of the earth.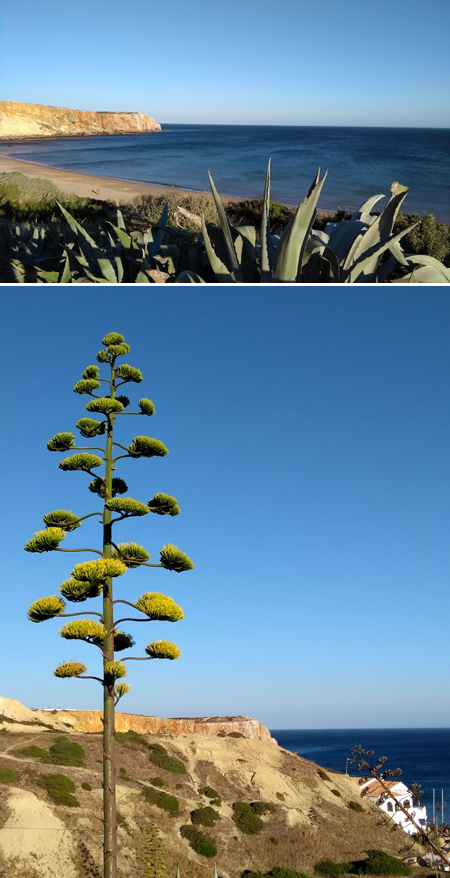 27 Jul · Long, long, LONG bus ride from Sagres back home to Sevilla. At least there was time in Lagos to pick up some beer & snacks… just not too much liquid because you never know when the WC break will be 🙂 I managed to get some work done early in the ride when the bus had few people. So good to be back home!
28 Jul—31 Jul · I decided to take all my writing & phone days at the end… it's so much easier typing on a real computer than on a laptop. And I just missed the heat wave. Temperatures in Portugal are supposed to hit 46ºC! Even if I'm in toasty Sevilla at least I don't have to go out in that kind of weather. And I got to see the lunar eclipse from my own rooftop… a good omen for finishing up a long assignment.
---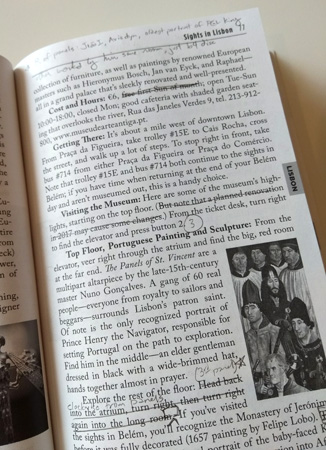 All in all not quite three weeks total, but time flew by as always. Reviewing the entire book, I had to stop & think: was I really there? did I really do all that? 🙂 The Portugal book is so much bigger & has so much more info than the first edition I worked on in 2004… I wonder what the next update will bring!