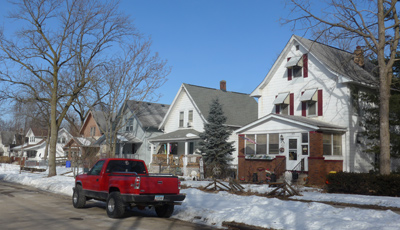 Pretty much everything about this year has been unexpected, including major health problems for both my aunt & uncle… at the same time. We're a family of three people only, so I went in February to Cedar Rapids to help however I could. Almost 25 years had passed since I'd last visited! Normally I would have looked forward to the trip, but I was in crisis mode with very few days available. Plus a wind chill of -25°F prevented me from exploring more. About the only memories that come to mind are yummy smells from the Quaker Oats factory plus a couple of beautiful, cold weather sunsets.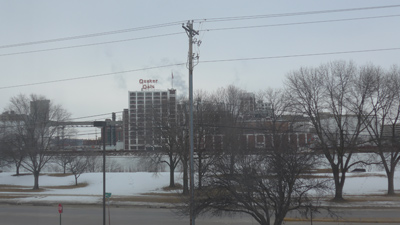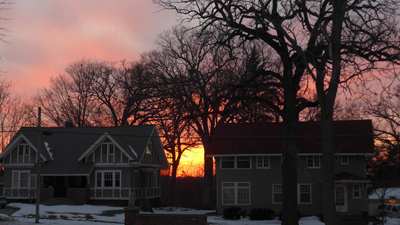 My next visit was last week (mid-July) with considerably better weather & less stress. The first thing locals clued me in on was a thriving food scene. Yep, in Cedar Rapids. I'd often eat lunch away from the care facility & tried a new place every day. Parlor City has tasty Iowa-brewed beers with a wonderful pork tenderloin sandwich —an Iowa classic often served with mustard, pickle & onion. Heavenly. While out shopping one day, I stopped by Fresh Market & had some good sushi. Twice I stopped by the Newbo Market with its food stalls & hand-made products. Great vibe although a bit pricey for what I had… lamb dumplings at Dumpling Darling were very nice while the chicken wrap/durum with fries at Zaytoon didn't do much for me. And charging 50 cents for adding lettuce? Seriously? Or no hot sauce other than spicy pickles which were also 50 cents extra? Not nice. The best lunch place of the week was The Lost Cuban with its gigantic plate of arroz con pollo and the best darn black beans I'd ever had. Yep, in Cedar Rapids. And did I mention dill pickle potato chips?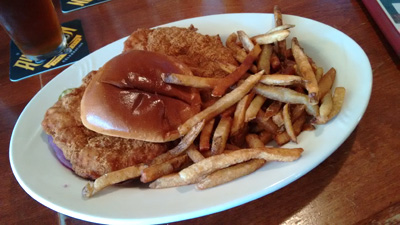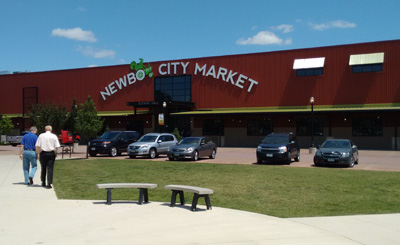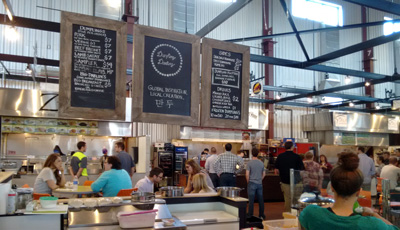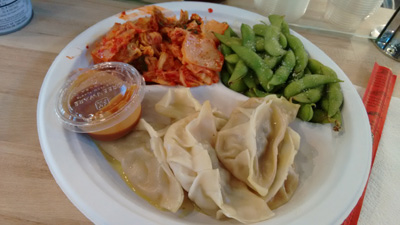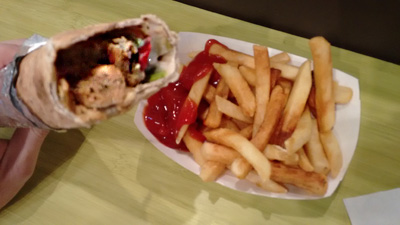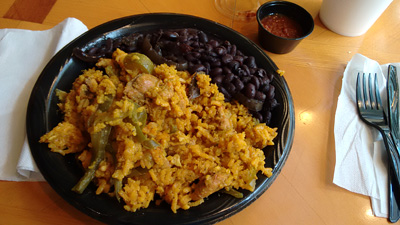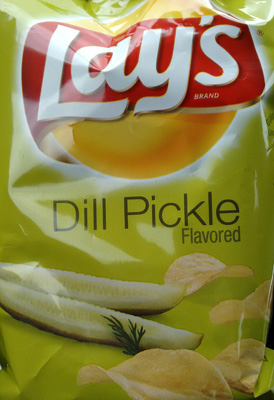 My only other exploring dealt with artist Grant Wood… completely by coincidence. One sunny afternoon I finished lunch early & headed to the Veteran's Memorial on May's Island in the middle of Cedar River. Without reading anything about this giant building, cobwebs on closed doors looked less than promising. But the doors opened, & I could not believe how beautiful it was. Mundane exhibits could not take away from the glory of the space with many different lamp fixtures & a giant stained glass panel painted & executed by Grant Wood himself. Breathtaking.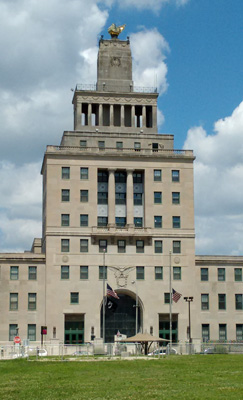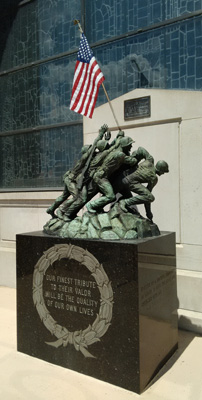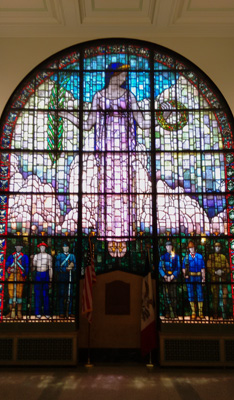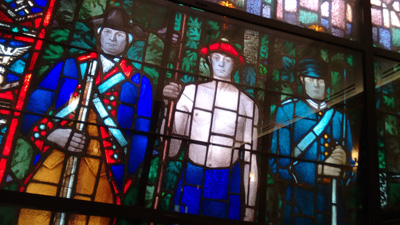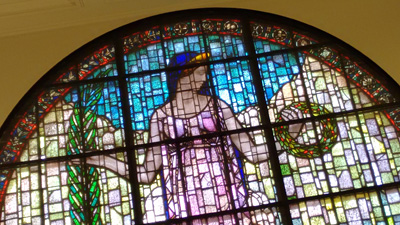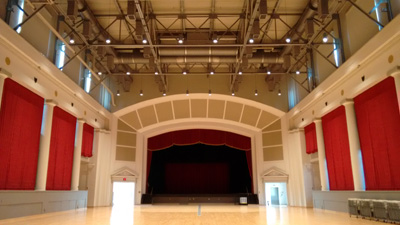 After being completely flooded in 2008 (see some shocking before & after pics here), the entire building has been restored & updated. Good move, Cedar Rapids.
Since my aunt & uncle's care facility sits directly across from Oak Hill Cemetery —no jokes about the convenience factor cuz we've made them already!— I wondered if someone famous was buried there. There is… thanks, findagrave! Dr. Byron H. McKeeby was Grant Wood's dentist in Cedar Rapids when he agreed to pose for what would become one of the most famous American portraits of the 20th century: American Gothic. McKeeby is the farmer with the pitchfork, & he's buried in a very simple plot. Who knew?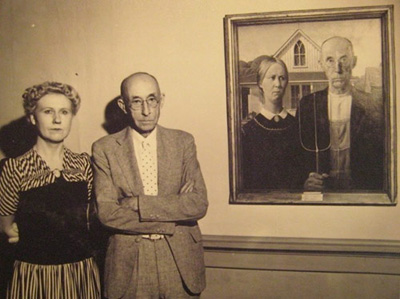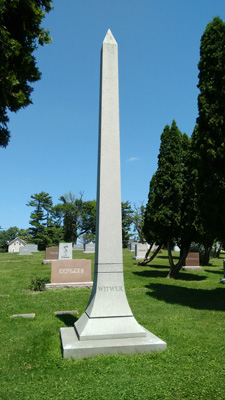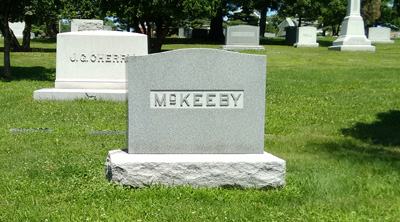 There's much more to see in Cedar Rapids, but I'll be back again soon. Can't wait to visit the rest!