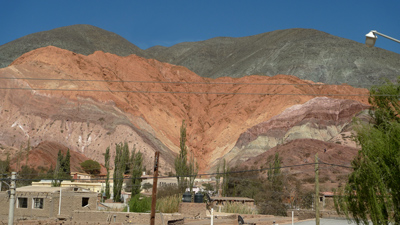 Darío was scheduled to participate in a conference in San Miguel de Tucumán, so we decided go early & see a bit of NW Argentina while in the area. Neither of us had been before, & we had such a good time that I wouldn't hesitate in returning.
With a limited number of days, we took a 06:30 flight from Buenos Aires to Salta. Seemed like a great idea when I bought the tickets, but getting up that early is never much fun for me. Still a bit groggy, we set out to explore a cloudy & chilly Salta early Sunday morning. Absolutely gorgeous city. So much of its architectural heritage had been preserved that it was a joy to wander the streets. I never expected such a large cathedral or such a devout population, but was happy to see the final resting spot of General Güemes. After lunch at Doña Salta —touristy but serving a killer rabbit stew— we booked excursions for the following two days, then collapsed at our rental apartment. More early rises to come…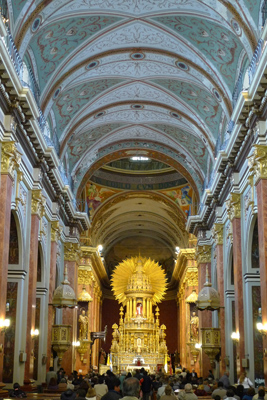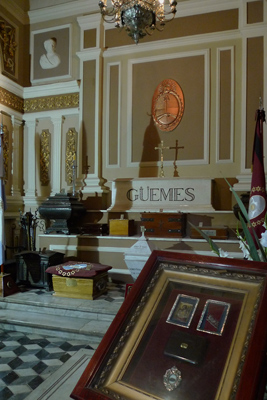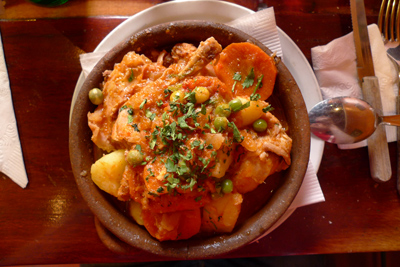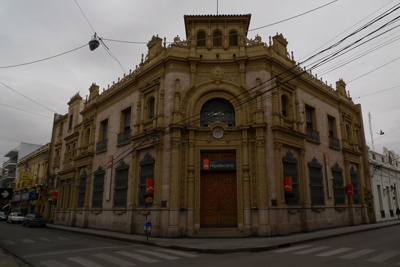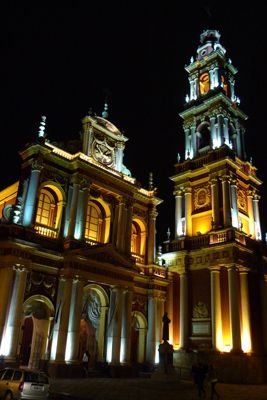 Our first excursion was to the salt flats in Jujuy, something I've always wanted to see. There are salt flats closer to Salta, but everyone goes north to Jujuy… not sure why. Maybe the others aren't as open to tourism. The most unexpected part of the trip was passing through several different types of landscape: forest, desert & winding mountain roads all in one day. As we ascended to over 4000 m above sea level, the clouds cleared to give us postcard after postcard landscape. It was hard to believe there were so many different colors & types of rock formations. Fortunately neither of us experienced any signs of altitude sickness… no coca leaves that day! As the road sign shows, we were definitely a long way from home: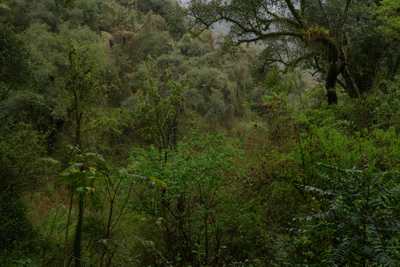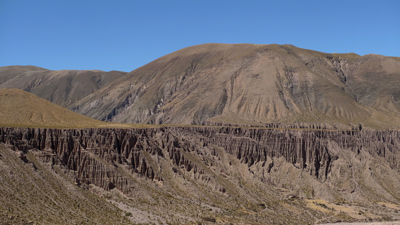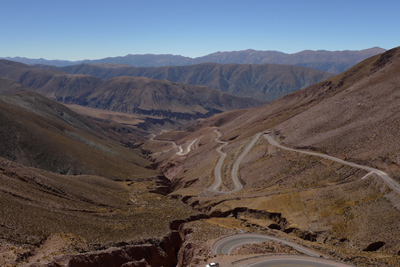 The idea was to arrive at Salinas Grandes as early as possible since the sun bakes everyone alive. It was as spectacular as I had hoped… immense extensions of salt as far as the eye can see. Breathtaking. And we couldn't resist taking a few of those silly pics which look so funny due to the lack of perspective: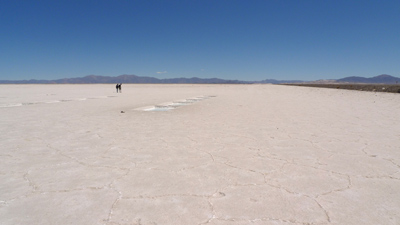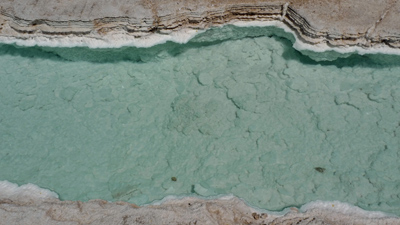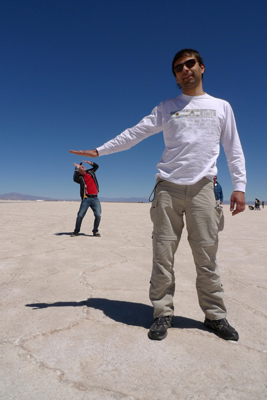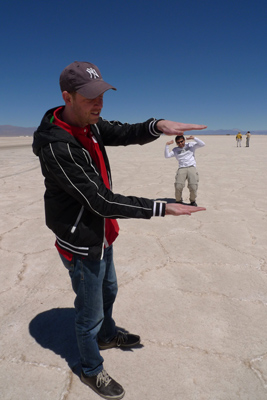 Retracing our route, we stopped at Purmamarca for lunch. It was pretty standard fare… the typical setup where the guide brings a group & he or she eats for free. Actually my pastel de choclo was pretty tasty, so I couldn't complain. Darío & I were drafted to eat at the table with two Dutch girls who spoke limited Spanish but perfect English. No problem. Then we had about 45 minutes to explore the town before riding back to Salta. The sun began to set & there was wonderful light for photos: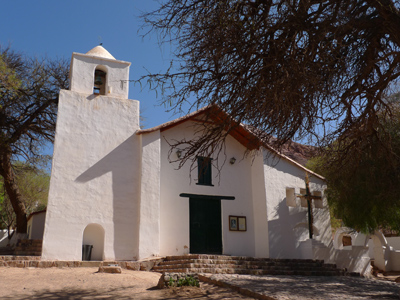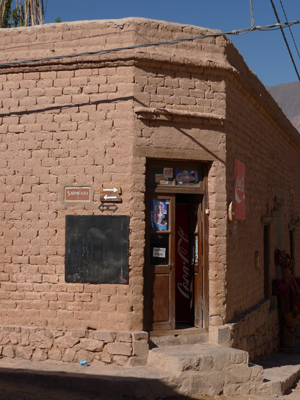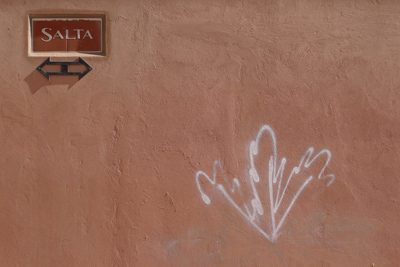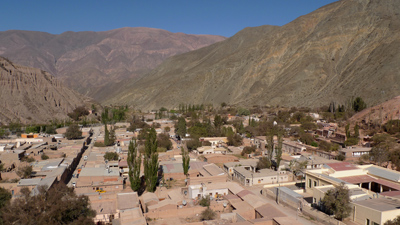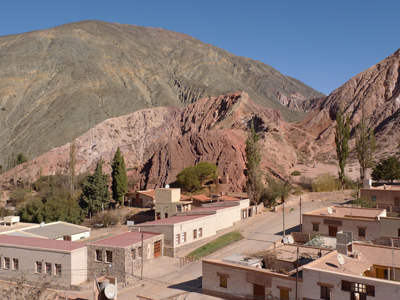 Long excursions in Argentina —like our trek through the Península Valdés in Chubut— can be a bit boring because there is usually only one route in or out of these gorgeous places. Even though I had a quick nap on the return trip, no way could I be bored with such fantastic scenery. It was a wonderful day worth the 200 pesos each… and I didn't think anything could top the whale-watching excursion last month. Silly me.
Next: a trip to San Antonio de los Cobres + a pre-Inca archeological site.