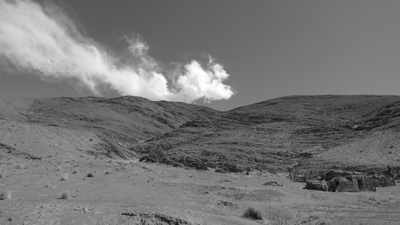 After having a great time on the Jujuy excursion, I was excited to see more of Salta. The famous Tren de las Nubes only runs twice per week, & we hit none of those days. Bummer. But there's a trip to San Antonio de los Cobres which follows a large section of the same route. The price is better (1/3 of what the train costs) & we would have better views of the infrastructure. Sounded wonderful.
By the time we were picked up at 07:30, the mini-van was almost full & we had to sit in the back. It was great for me because I could open the window whenever I wanted to take a photo. But unfortunately our guide had zero personality & refused to use his microphone. Noise generated from stretches of unpaved road made him impossible to hear at times. Everyone in the back repeatedly told him until we finally gave up. Qué choto… making sure that clients hear you is Guiding 101.
Regardless, the first part of the trip was wonderful. I loved the countryside of Campo Quijano, learning the history of the train's construction & lots of stops for photos. Following the course of the Río Toro, even the offroad part was fascinating with more spectacular valleys. Very different from Jujuy but gorgeous all the same.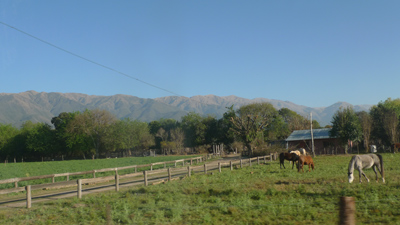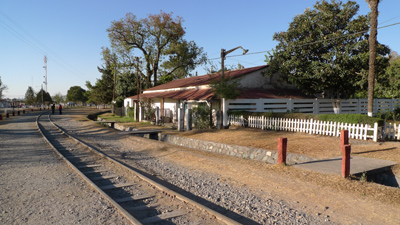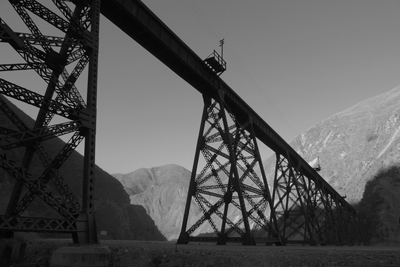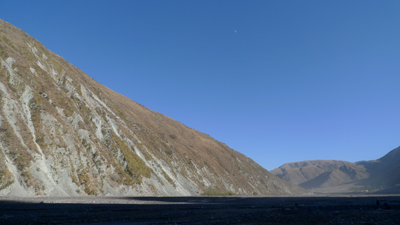 Eventually we arrived at Santa Rosa de Tastil for a WC break. Long lines, even in the men's room, wasted a lot of time. Every tour company stops there & we must have all arrived at the same time. Bad planning. After that, boredom set in. We crossed another spot 4000+ m above sea level, tried coca leaves for the heck of it (tastes like a bitter tea), took a few pics & continued on to San Antonio de los Cobres… the lackluster scenery & lots of bumpy, offroad time did little to improve my mood. When we finally arrived, I was not the first to rename the town San Antonio de los Pobres. Tacky but true.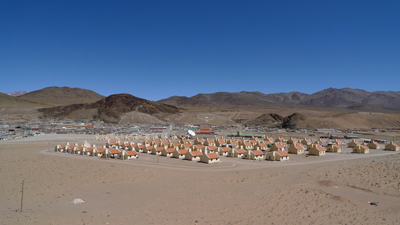 First stop: lunch. We were all herded into a single restaurant. No menu, no prices & a waitress that couldn't remember anything long enough to write it down on her notepad. Seriously. Trying to make the most of the situation, Darío & I tried llama stew: small portion, chewy meat & I had to take a carrot from Darío's plate for one bit of veg. For the little we ordered, the bill came to a whopping 133 pesos. No kidding. I had estimated half that. When our guide came over to ask how things were, all four of us at the table let him know.
We were then given 45 minutes to explore the town. It was interesting enough… lots of adobe & the largest buildings in town seemed to belong to the PJ (Peronist Party). Maybe that's why there was so much new government housing. We'd been asked to bring candy for the kids, so Darío brought a bag along. But it turns out they wanted more than candy. A little girl went up to Darío, addressing him as "amigo, amigo" & promptly put her hand on his wallet. She didn't try to take it or grab any cash, but there was little doubt candy wasn't a priority. Other people in the mini-van had questionable experiences as well.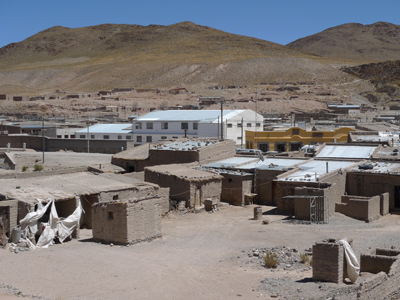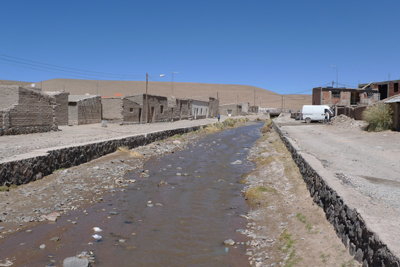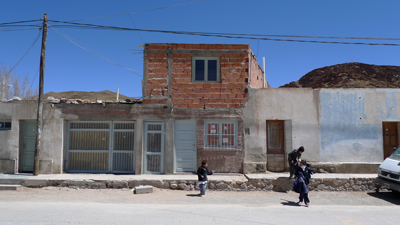 Back on the bus, I knew we'd have to retrace the exact same route back… more bumpy, off-road goodness. But this time the guide left his window down & immediately the entire mini-van filled with dust so thick it was difficult to breathe. I couldn't believe it.
Hours later, we arrived at a mystery stop. No one seemed to know where we were being taken. Most of the group seemed ready to head back to Salta directly, but as we passed a local cemetery, we began a pretty steep ascent. The guide said we'd have to walk uphill a bit if we wanted to see the entire site. Ok, fine. And my jaw dropped.
We'd arrived at the archeological site of Santa Rosa de Tastil, a pre-Inca civilization where the foundations of the entire town are intact. Our guide gave very little explanation, so I can't say much more except that during the 1960's apparently the entire place was looted. Some artifacts are in museums but the place itself, now home to a several cardón cacti, was magical.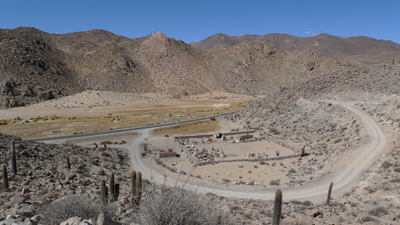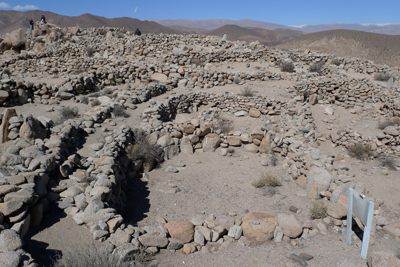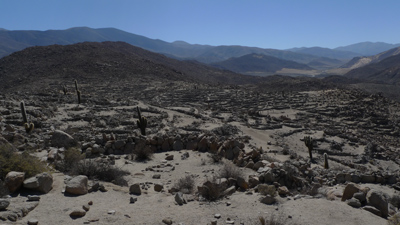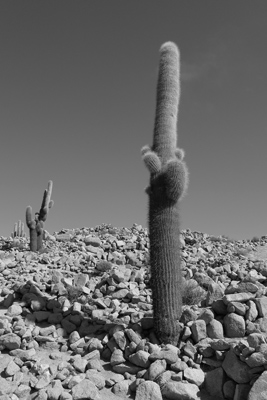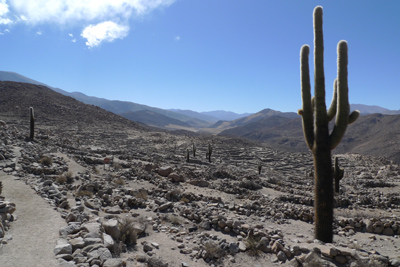 After making it back to Salta at sunset, I didn't quite regret going but definitely wouldn't repeat the trip again. Cutting out San Antonio de los Cobres would have been much better, much shorter & more affordable. But if you're still tempted to go, bring your own lunch!