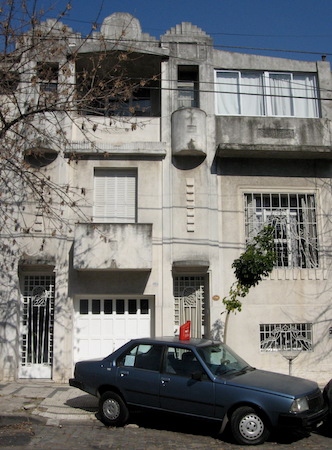 Although the architecture department at the Universidad de Buenos Aires officially opened in 1901, local students had already developed a habit of going abroad to study. Returning graduates brought with them the latest trends from Europe. At the same time, many experienced European architects arrived in Buenos Aires. There was more than enough work to share between locals & immigrants; landowners wanted to increase the value of their property & the city was growing exponentially. No doubt it would have been a very exciting time to be in Buenos Aires.
The era of Art Deco —roughly the 1920's & 1930's— also corresponds to a period of increased personal wealth in Argentina. Major projects injected Buenos Aires with large-scale Art Deco such as insurance companies along the newly-created Diagonal Norte, banks in La City, the medical school, garages & several office buildings. But Art Deco also became a popular style for housing construction. Often overlooked or taking a back seat to their bigger brothers, Art Deco residential areas dot several parts of the city & make for an interesting scavenger hunt… a great way to explore less-visited corners of Buenos Aires.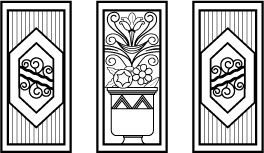 What to look for: striations, geometric shapes within geometric shapes… especially inset panels, geometric flower designs, detailed ironwork on both windows & doors, decorative borders, crenellations… decorative elements jutting up from the top floor, & the occasional pergola. Everything that normally characterizes Art Deco but on a much smaller scale.
Where to look: When I guided tours of Caballito, one favorite area to show was the mini-barrio on the southern side of Avenida Pedro Goyena (intersection of La Nave & Nicolás E. Videla):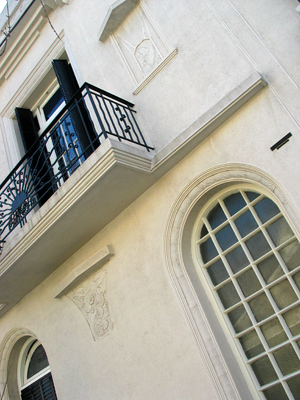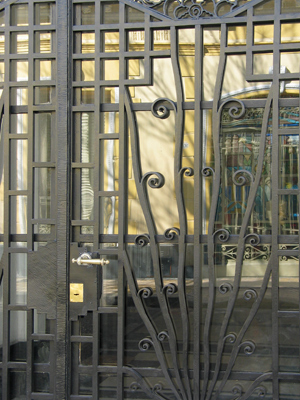 Also in Caballito, a wonderful row of houses lines Neuquén from the 1200 block to about 1500, near Plaza Irlanda. The best of them all is the former house of Art Deco artist Troiano Troiani with a hunter on the door & a stunning sculpture at the entrance (Neuquén 1475):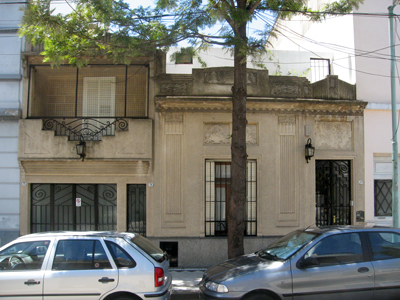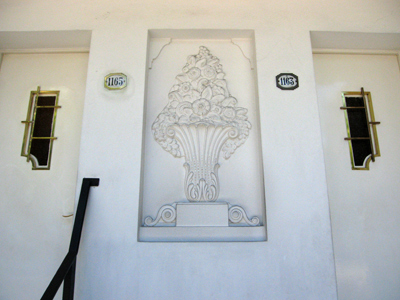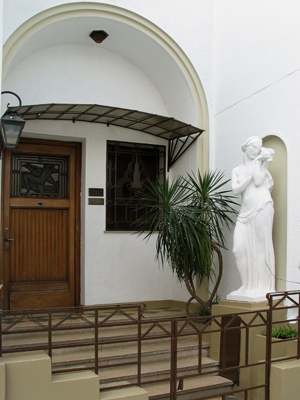 Boedo has its share of Art Deco, with a large cluster of houses on Cochabamba between 3900 & 4200: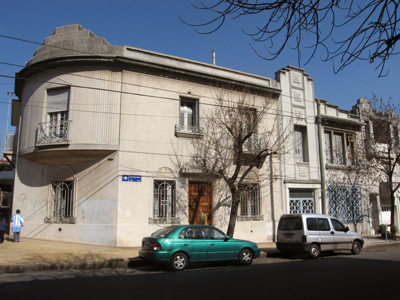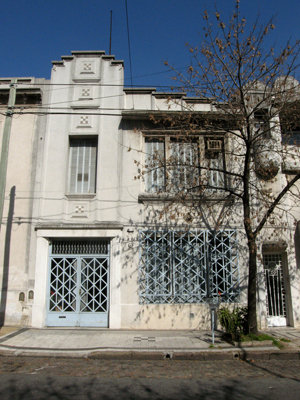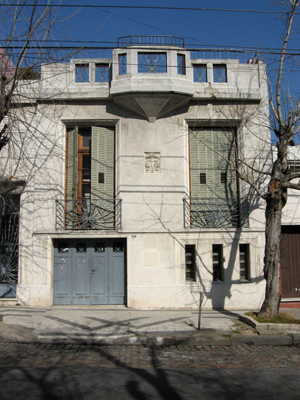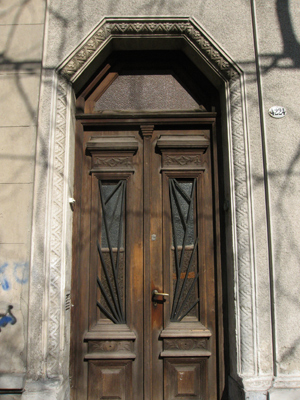 Flores has some very upscale Art Deco just behind the main square, Plaza Pueyrredón, at Bacacay 2500 & 2600. Check out the cross street Artigas at the 200-300 block as well: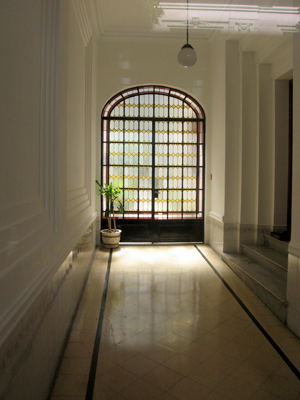 Remember to explore around the listed streets above… don't stick to only the few blocks mentioned. There's Art Deco to be discovered in every neighborhood!