With a population of about 80,000 people, Barracas has lots of space to provide all the public services necessary. Unfortunately, the barrio has few parks for the large area it occupies, but the green space available is nice enough. The gigantic Parque Leonardo Pereyra is the largest, Parque España was the former location of a corral & slaughterhouse (now home to the fabulous Hernán Cullen Ayerza statue "El Aborígen"), Plaza Colombia had wonderful sculptures by Julio Vergottini (who knows when they'll be replaced) & tiny Plaza Díaz Vélez is one of my favorite… just a few blocks from the Riachuelo: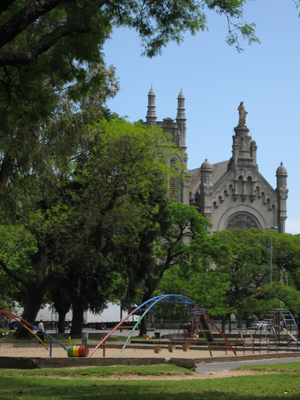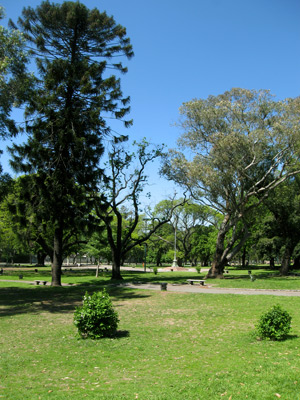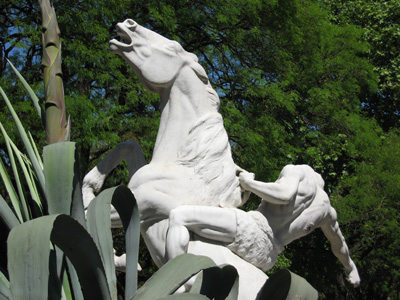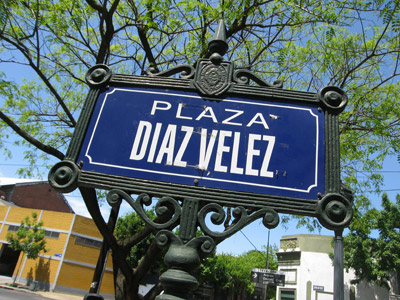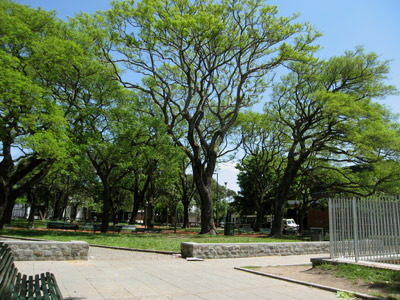 Large tracts of land not occupied by factories gave the city space to establish hospitals. Most were built in the neighboring barrio of Parque Patricios, but a few crept into Barracas. This was back when hospitals were built as a series of pavilions to allow light & air to reach patients, & all these compounds still exist today… some with lush gardens unexpected in this part of town. And exactly why Macri wanted to move the city government offices there. That plan seems to have been put on hold.
The Hospital Rawson, originally created to care for returning soldiers from the War of the Triple Alliance & home to the pioneering Finochietto brothers, is in sad shape these days. Part of the complex is now a senior citizens' home. In about the same condition is the adjacent psychiatric hospital. There are two actually, separating men & women. The hospital with the best reputation in the neighborhood is the Hospital Británico: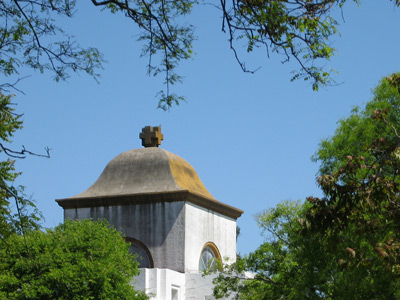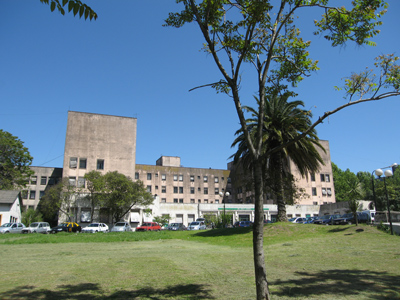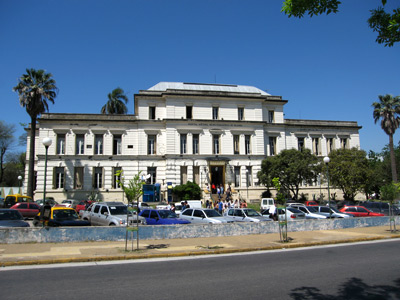 With so many hospitals, there must be a pharmacy or two. The most luxurious is the 1897 Farmacia Iriarte (Avenida Iriarte 2200) preserving its original wood interior & lots of old glassware: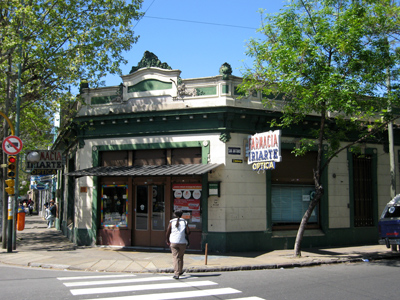 To complete public health offerings, the Instituto Nacional de Microbiología (Avenida Vélez Sarfield 564) boasts a number of pavilions & water towers: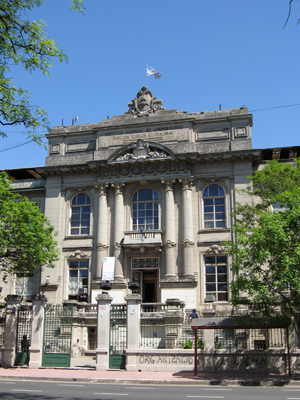 Religious services are provided by a number of churches & synagogues. The gigantic Basílica del Sagrado Corazón de Jesús (Avenida Vélez Sarfield 1351) is best appreciated from Parque Leonardo Pereyra across the street, while the Templo de Santa Lucía (Avenida Montes de Oca 850) is dwarfed by surrounding buildings. The interior is luxurious & surprisingly patriotic. The Iglesia de Santa Felicitas (Plaza Colombia) has a sad love story behind its construction… much to the chagrin of its priests. Don't miss the gorgeous Neo-Moorish Sinagoga Or Torah (Brandsen 1444) & sneak a photo when the guard isn't looking. Back in 2007 I stumbled upon a synagogue for sale (Rocha 1467), but I haven't been back to see what became of it: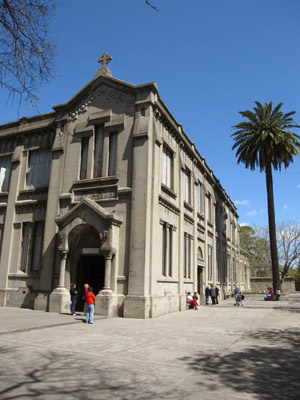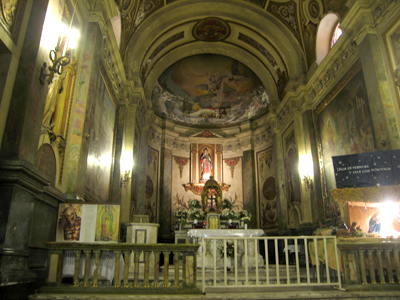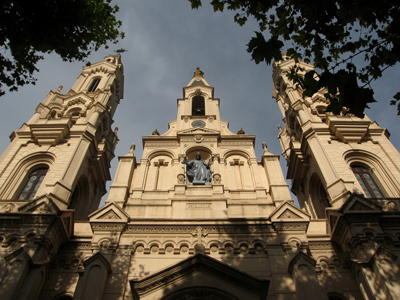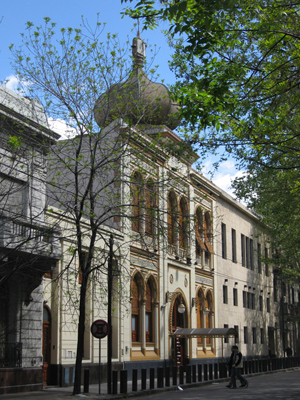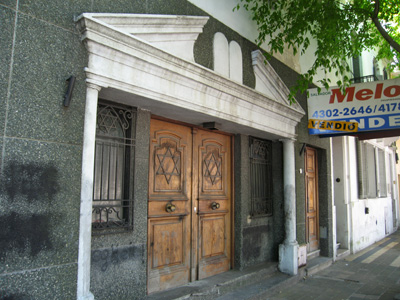 A branch of the Salvation Army has been painted to fit in with nearby Pasaje Lanín:
Many schools are scattered through Barracas. A particular favorite is the Escuela Superior de Comercio de la Nación, Sección Sud (Avenida Martín García 874) for its French-inspired architecture:
Sports facilities offered by the Club Atlético Barracas Central are a bit hidden, tucked in behind the Estación Buenos Aires & next to Villa 21-24: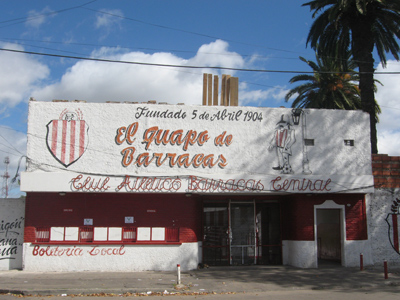 Surely there are more services than I've posted here, but hopefully this series of posts inspires more people to revalue this fantastic part of Buenos Aires!
---
Barracas series: Divisions • Industrial • Residential • Services • Odds & Ends