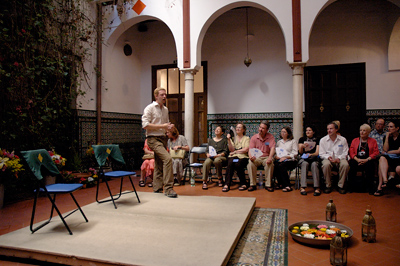 During 11 crazy years of working for Rick Steves my responsibilities included everything from guiding groups around Europe to updating & writing new content for their guidebooks. Over time, I even helped develop new tours. It was an incredible learning process & very interesting to see what worked & what didn't. In many ways, the company & I grew together professionally.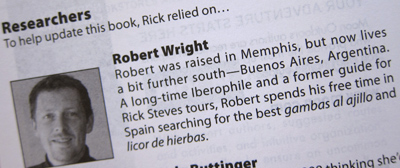 And when not wandering around Europe, I explored at home in Buenos Aires. Seeing the city on foot, stopping to linger, & taking note of the city's vibe became a passion. I'd come home energized & start seeking out answers to all the questions I had asked myself during the walk. I also shared the experience, posting most of my discoveries in a previous version of this blog. That online exposure helped me meet locals —complete strangers who would kindly invite me to photograph their homes & share their family history— & I came to understand much more than I ever expected about Buenos Aires.
Those discoveries formed the basis of Urban Explorer in 2003. During guided walks of four hours, I explained what makes Buenos Aires so unique. We walked through less visited but no less fascinating barrios like Caballito & Parque Patricios. Architecture buffs loved the Art Nouveau walk while historians like myself sought out evidence of the city's past downtown. The walks were very successful, but I had an increasingly difficult time balancing work on two continents. I finally stopped BA tours in 2008 in order to move temporarily to Sydney.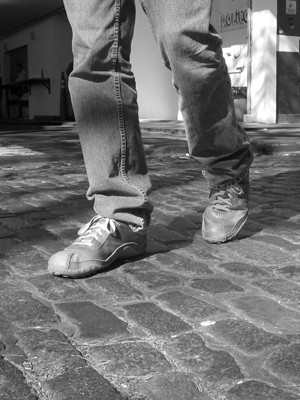 Fast forward one year, & I'm back in Buenos Aires. When Jeff & I began bouncing ideas around for a new type of travel guide, one of our most difficult decisions was finding an appropriate name. How to take into account this desire to explore a city on foot, combine influences from Baudelaire & Benjamin about the flâneur & apply it to destinations as diverse as Buenos Aires & Lisbon? Some of our ideas were absolutely hilarious… not functional but at least funny. That's what brainstorming is all about.
Finally, the phrase "I'd walk an endless mile for you" stuck in my head. Thank you, Jody Watley! 🙂 Walking is how I prefer to discover a city & connect with its daily life & rhythms. All Endless Mile guides are written from this perspective. Focusing on history, architecture & current events, these guides cover the most important spots —the must-sees— as well as introduce new areas to discover. EM also facilitates independent travel by providing themes to explore on your own, such as the most beautiful domes of Buenos Aires or the upcoming survey of tile panels in Lisbon.

There's something fascinating around every corner, & Endless Mile provides a unique way to explore a city. Come walk with us!