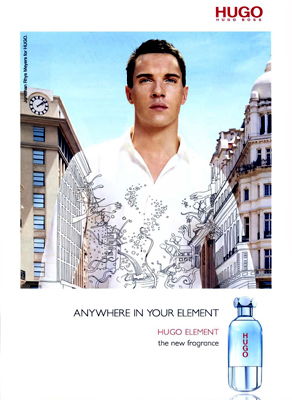 Last year's ad campaign for a new Hugo Boss cologne caught my eye… not only because Jonathan Rhys-Meyers appears front & center. Anyone who has been to Buenos Aires can easily recognize the background as Diagonal Sur as seen from Plaza de Mayo. My question is: why did they decide to erase the guys who strike the bell on the Siemens building?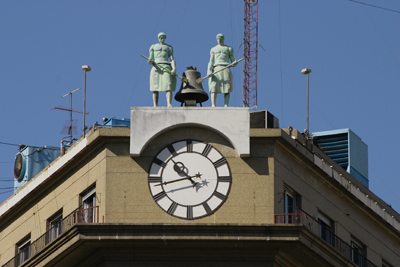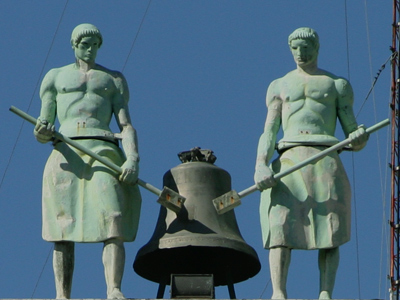 Maybe they didn't want anyone to identify the city. These hard-working guys were originally on the Siemens building on Avenida Rivadavia (near Congress) but were relocated here after they moved. Perhaps Jonathan didn't want the competition…
Update (28 May 2010): Thanks to Señor F, I did a little more research & saw that Jonathan had indeed been to Buenos Aires for a photo shoot. Now I'm even more upset that he didn't call me. Maybe I was living in Australia then… I'll stick with that.
The pics below are from a spread in the Russian edition of Elle magazine. And if that's not enough Jonathan-in-BsAs for you, then watch the YouTube video… walk that walk: