Hogar Policial (no official name), 24 units • San Telmo
Avenida Independencia & Avenida Ingeniero Huergo
Throughout the previous posts in this series, you've seen a variety of solutions to the housing shortage in Buenos Aires after millions of immigrants arrived. To refresh your memory, there were three groups responsible for building housing projects:
religious organizations funded through donations
the Comisión Nacional de Casas Baratas with federal government funding
the privately-owned Compañía de Construcciones Modernas
There's one more category to add to the list: union groups. I originally thought work-related housing projects didn't come into the picture until the late 1930's or early 40's. My time yesterday at the Sociedad Central de Arquitectos library was well spent even though I couldn't find much info regarding this particular project. But there will be plenty of posts about union-sponsored projects later, including some very large ones by Bereterbide. He was very much in demand, yet these days few people remember his contribution to Buenos Aires.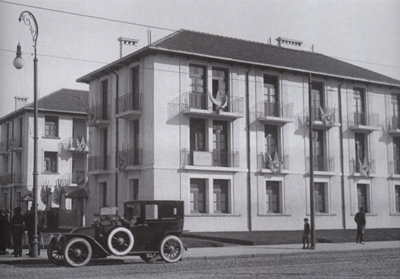 Located at the beginning of Avenida Independencia almost directly across from the CGT union headquarters, this simple, two-building project was built in 1926. Destined for police officers, each of the 3 floors contains 4 apartments for a total of 24 units. And that's all the info available. How frustrating. Today the complex has been completely enclosed & almost hidden from public view. The 1992 pic below from "Buenos Aires: San Telmo, 1580-1970" as part of the Inventario de Patrimonio Urbano series shows smaller trees & no Telefónica skyscraper: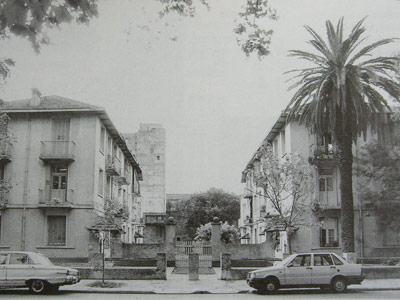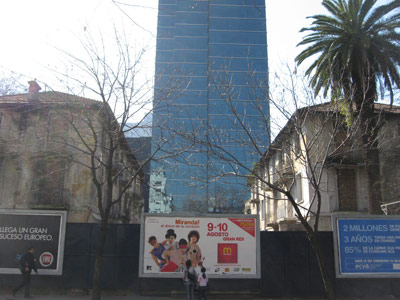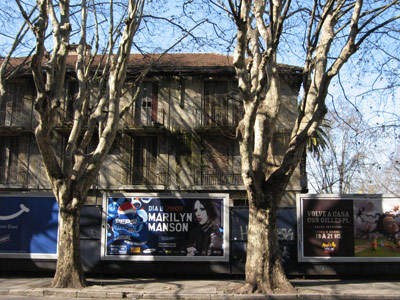 It's very similar to Bereterbide's other communal units, Barrio Parque Los Andes & La Mansión de Flores and in fact was built in the time between both of those larger projects. But I couldn't find out how long it has been abandoned. In spite of some exterior decay, it doesn't really appear to be in horrible condition. There were a few gaps in the fence to stick the camera lens through: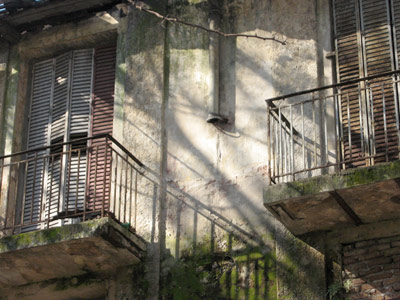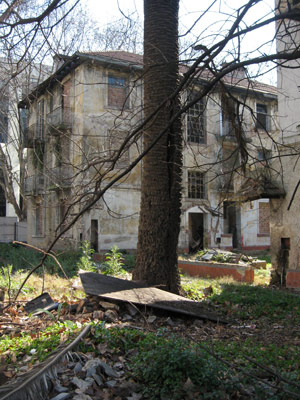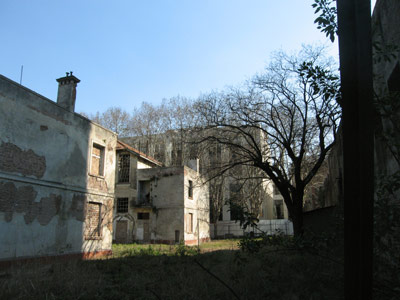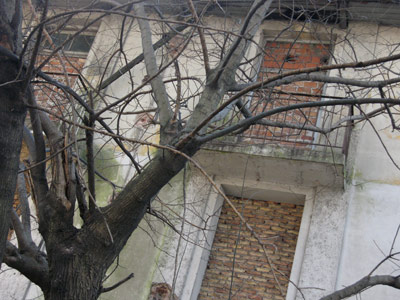 The best thing going for it is the proximity to Puerto Madero. It would be noisy with all the truck traffic, but the view certainly compensates: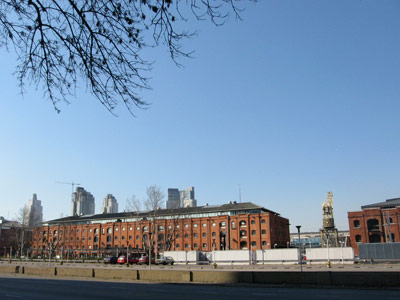 Update (23 Apr 2013): Work has begun on transforming this Bereterbide design into something more useful… an entire complex with suites & studio apartments, a business center & even a deli & spa. Quartier Madero Urbano respects the former project by maintaining its buildings, or at least their shell. Crews are currently dismantling interiors. Photos were difficult due to truck traffic & construction, but the first phase is underway. More info about what's to come can be found in the PDF brochure.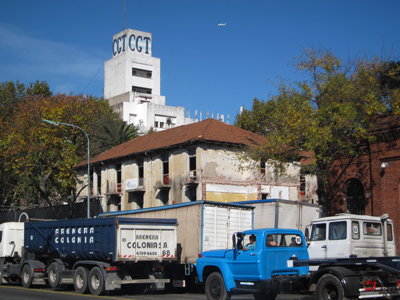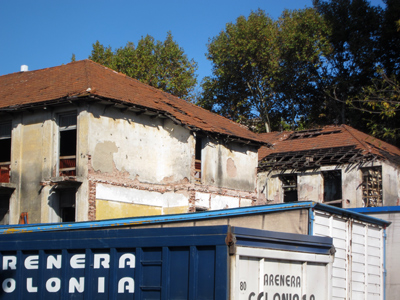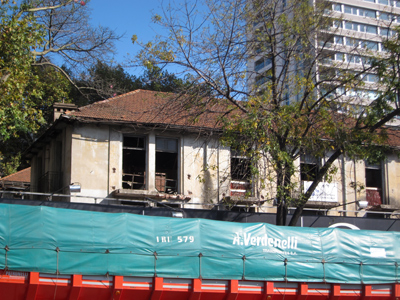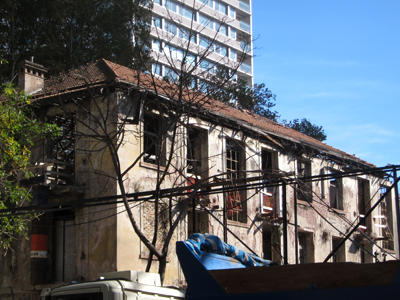 [Originally published on 22 Aug 2007, the date has been changed to improve series continuity. No big deal but I'm OCD like that.]
Direct link → Master list of all Housing for the Masses posts.