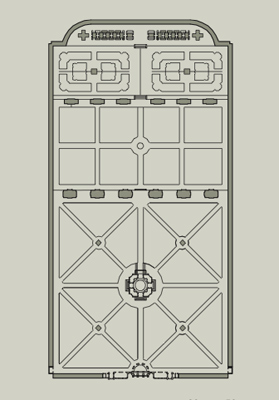 I hadn't done any research about the oldest cemetery in Montevideo… odd for me. I didn't even know its location since I was wandering around town mapless. But after a picnic lunch gazing out at the Río de la Plata, I walked past gigantic walls & thought, this must be a cemetery. It's my destiny 🙂
Stepping through the grand entrance, I couldn't believe I was the only tourist in sight. What a gorgeous spot!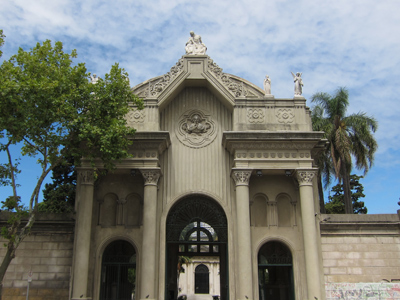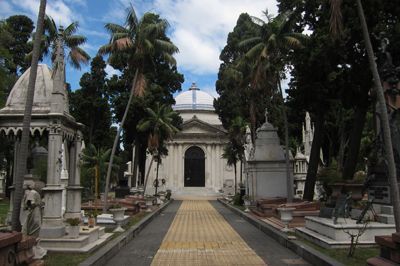 Dating from 1835, the original cemetery can be found in today's version… just look at the walls filled with niches. The Cementerio Central received an Italian makeover in the 1860's with construction of the Rotonda (above, home of the National Pantheon) & a lot more greenery. In fact, palm trees mixed with cypress transform the cemetery into an oasis.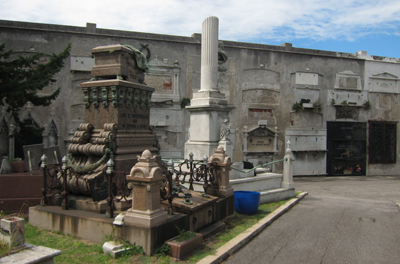 The quantity of large, well-executed statuary surprised me even more than the amount of green. Breathtaking. I may not know that much about Uruguayan history, but I could certainly appreciate the art. A giant crucifixion immediately grabbed my attention…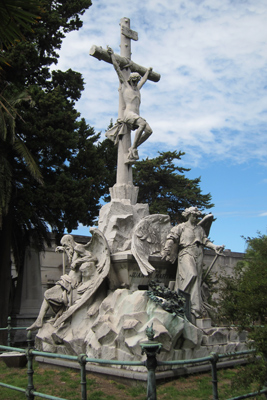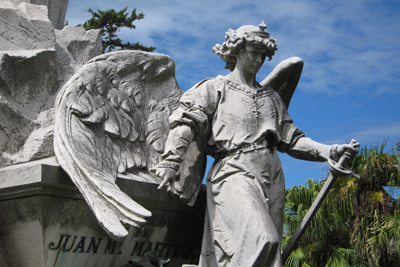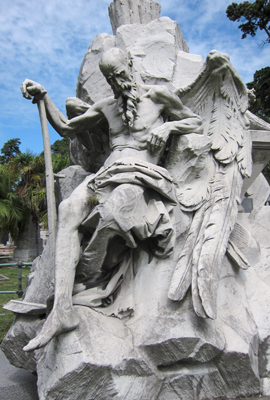 …as did a husband grieving over the death of his wife.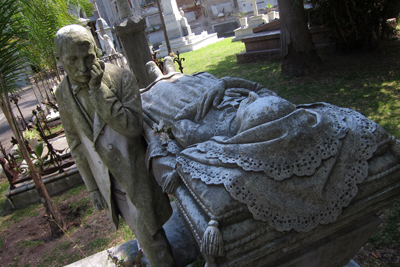 Emotion was everywhere: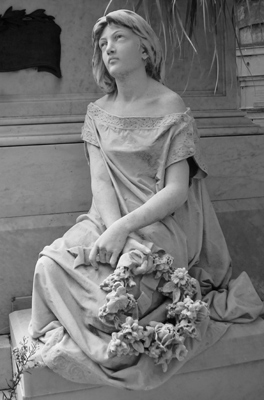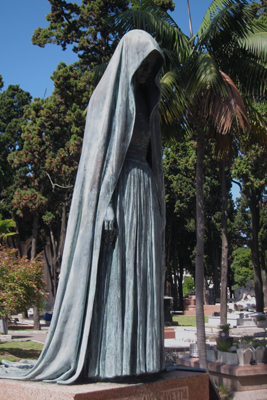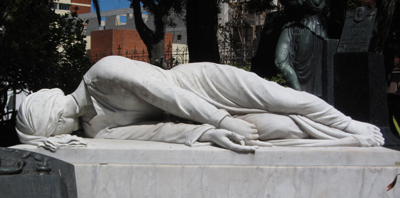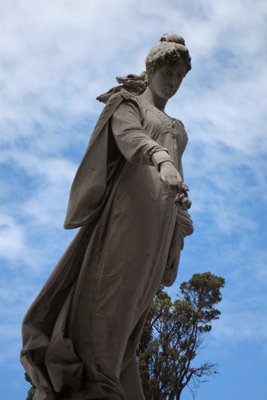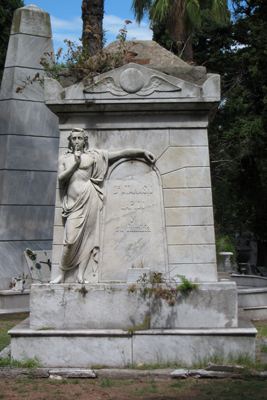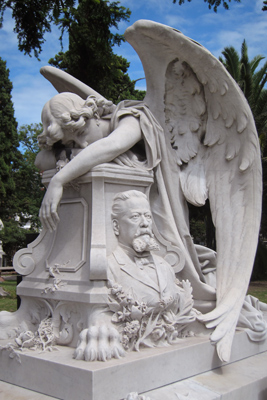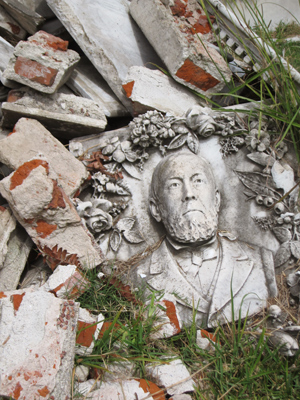 The need for expansion generated one addition in 1864 & another in 1921, each maintaining the central axis of the cemetery… all the way out to river views: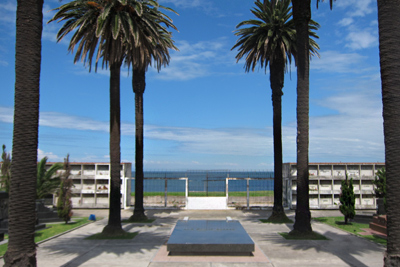 Being a fan of Art Nouveau, the tomb of Domingo Juansolo impressed me with its three angels absolutely swimming in flowers. I love Art Deco as well, & the sculpture by José Luis Zorilla de San Martín knocked my socks off. Not great photos, but you get the idea: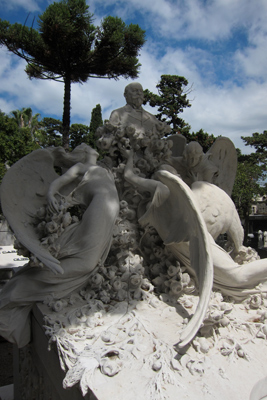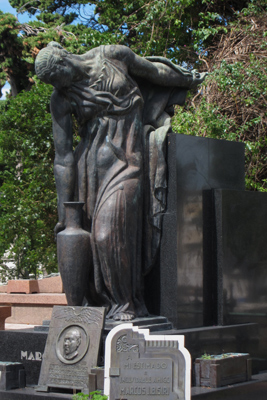 Less than a 10 minute walk from the town hall on Avenida 18 de Julio, the Cementerio Central is a wonderful way to connect with Montevideo's past. Don't miss it!
---
Montevideo series: First impressions • Ciudad Vieja • Avenida 18 de Julio • Pocitos • Cementerio Central • Palacio Legislativo • La Aguada • Parque Rodó • El Prado • Final thoughts