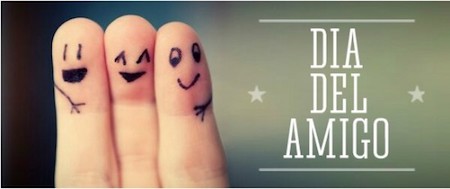 This month marks a huge anniversary for me, & I need to send an equally big message of thanks to a couple of people. Not the typical post for me; however, today it's appropriate. After all, it's the Día del Amigo here in Argentina. But first, a little background…
I could never describe how much fun growing up in Memphis was during the 1970s. But by the time I finished high school in 1988, I wanted out. I'd always had a strong desire to see more of the world, & university seemed to be the perfect opportunity. Accepted to Northwestern, Chicago called my name… the only thing missing was cash. I didn't receive as much financial aid as I'd hoped, & I had almost a free ride to Rhodes College in Memphis. So I stayed put.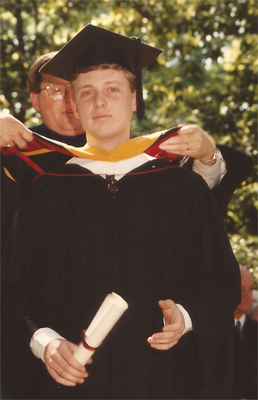 I graduated from Rhodes in 1992 with a degree in biochemistry & another in history (mainly Asian). After deciding not to go to medical school —probably one of the smartest decisions I've ever made— I found work as a toxicologist… in Memphis. My coworkers (photo below) were so much fun. I think we laughed as much as we worked. Oh, I tried to escape to San Diego once. But my family pressured me to stay in town because my mom was alone. I knew the only way they'd ever accept me leaving was if I continued my education elsewhere. Science no longer interested me, but why not do Chinese Studies? I had continued to take Chinese classes even after graduation & thought it would be great to dig deeper.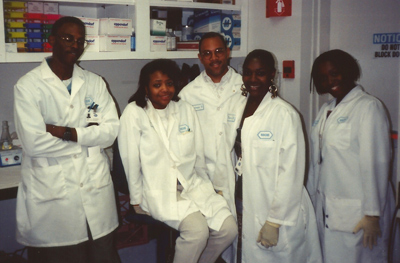 So in 1994 —twenty years ago this month— I moved to Seattle. Boy, did I plan that horribly, & I only remember because I just read my journal from 20 years ago 🙂 Remember this all took place pre-internet… after being accepted to grad school at the University of Washington, I had to find a bookstore in Memphis that sold the Sunday edition of The Seattle Times! I scoured the classifieds looking for an apartment & signed a 6-month lease by fax only seeing a small photo of the place. Heck, I'd never even been to Seattle before, so this was a total leap of faith. I spent the little bit of savings I had on the move, felt mired in a ton of credit card debt & had no job lined up in Seattle. My mindset: equal parts excited and nervous that this whole gamble would never work out.
That's where John stepped in. John graduated a year before me from Rhodes & although we didn't know each other well then, after graduation we were neighbors in the same apartment complex. We hung out so much; we even had keys to each other's apartments… I remember coming home from second shift at the lab around 23:00 to find John in my apartment playing Sega. Awesome. Some of our escapades were classic, but what I loved most about John was how we could just talk & talk & talk. Amazing connection. He always supported me in the move & was actually one of the few people who helped load big items on the truck. Now that's a true friend. He even checked on me at 2 a.m. the night before leaving when I was exhausted & still cleaning the bathroom. Let's just say I didn't plan well. But here's my journal entry on the big day:
"My mom and I finished what needed to be done, managed to hook the car to the tow dolly fairly easily, and I said goodbye to John again. I think we left Memphis around noon… During a good part of the time I was driving that first day, I almost cried. I was happy to be leaving Memphis finally, but I was sad to leave my friends behind, especially John."
We went north to Iowa to visit family, which was a lot of fun. My aunt & uncle drove down from Marion to see us, & we had a lot of laughs. I totally forgot I was rockin' the mustache back then. I was 23, what else can I say?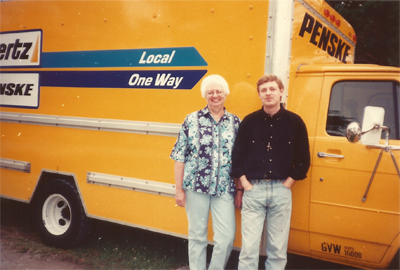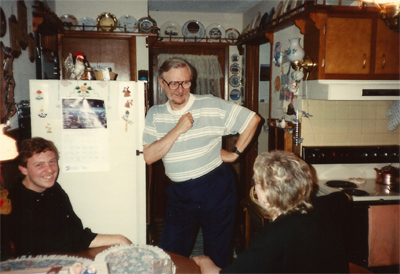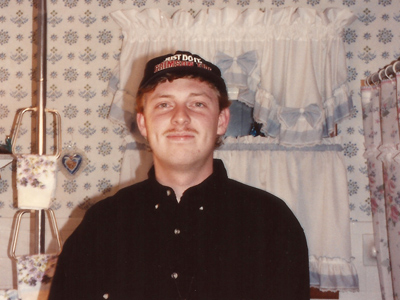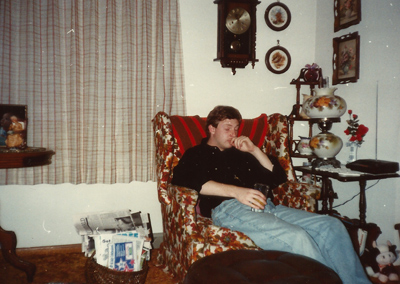 Next morning, we picked up I-90 in South Dakota & headed west. Stopping in Mount Rushmore on July 4th was a highlight, as was driving through Idaho & the crossover into Washington state. OMG. From the dryness of the Columbia Valley to the lush Cascades, I couldn't get over how gorgeous Washington was. I'll never forget driving across Mercer Island to downtown Seattle on a warm, sunny day & thinking how incredibly right this adventure was.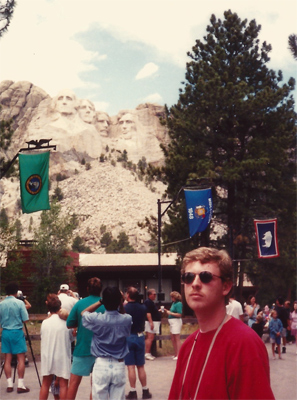 The apartment turned out to be more amazing than I could have imagined, just like the guys my mom hired to unload the truck. Wow 😉 Mom flew back to Memphis the next morning, & I had to find a new life, a new me, new friends, new everything. I got lucky. Within a week, I'd started a temp job working at a lab doing exactly what I'd done in Memphis but with a 30% increase in pay. I started exploring Seattle as much as my limited budget would allow. And at work, I met someone who turned out to be as influential in my life as John.
Oh, Sooz. You have no idea how you rescued me in Seattle. Susan did just about everything in the lab —hey, did you have an official title? "Lab Savior" maybe? Sometime during that first week of work I was running tests for cocaine when a song by Olivia Newton-John came on the radio… we bonded instantly. We hung out all the time after work, I met her girlfriend/friendgirl Amy, they set me up on blind dates… it was crazy.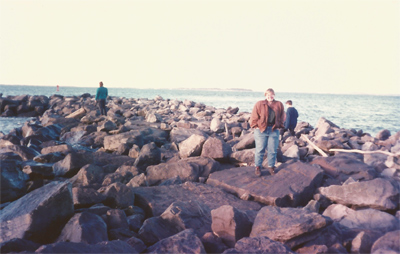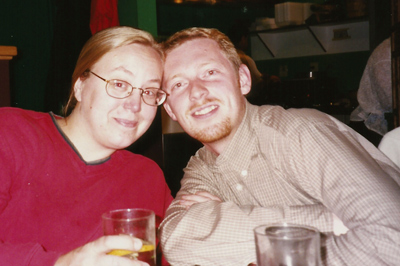 And guess who came to visit after I'd been in Seattle for only a month? John! We went to Vancouver together, I could be a tourist in Seattle with him & he got to meet Susan. The best part is that they got along like crazy… so nice.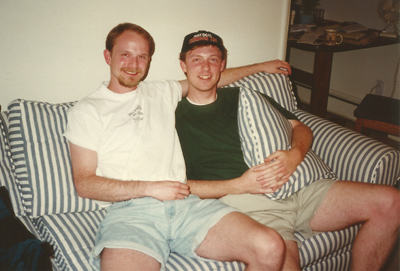 I haven't seen John in ages (thanks to Facebook we're in touch again) & I haven't seen Sooz since leaving Australia in 2009, so sometimes I feel like there's no way I can ever thank them for everything they've done for me. The move to Seattle set in motion a whole series of events, & I'm very grateful that they were part of that. Although it was 20 years ago, it seems like only yesterday when I look at these photos & read through my journal.
If I've never said thanks before, THANK YOU! So much! You have no idea what your friendship means to me. Feliz Día del Amigo!