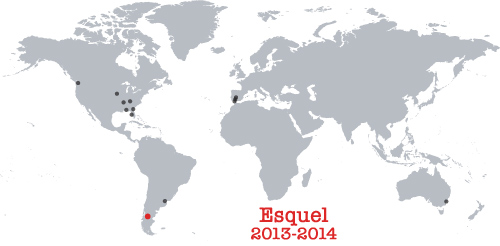 Moving to Patagonia had been in the air for a long time but became reality in 2013. With one of few airports in the south, I could make it to Europe for work without too much fuss. Plus I'd already spent a lot of time in Esquel, so I knew what to expect. Although I had doubts about living in such a small city —population around 46,000 people— I dreamt of summers that weren't insanely hot & humid, seeing the occasional snowfall each winter & having a view of the foothills of the Andes. A lower cost of living proved to be another benefit, as did a break from all the politics of Buenos Aires. Let's head down to -43º latitude!
Esquel, Argentina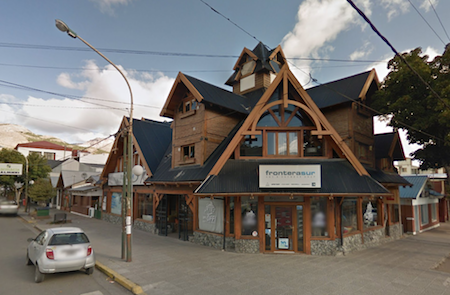 When I met Darío, he lived in a one-bedroom apartment above a ski rental shop. This slanted-roof, wooden-beam architecture is typical along the Andes, & Esquel actually has a ski resort to the north. This is also about as tall as most buildings got in Esquel, with the exception of a government office or the occasional hotel. Very different from the big city. But his place was too small for the both of us + my extra stuff. With a stroke of incredible luck, the couple living in the apartment across the hall were leaving just as we decided to move from Buenos Aires to Esquel. Even though the new place was larger than we needed, I loved the high ceilings & the views. Plus, Darío only had to move his things a few meters.
My full-time return to tours in 2013 meant that when furniture arrived to Sarmiento 798 – 2ºA, I was in Europe. Darío briefly went down to Esquel to let the movers in, then left for Europe as well. After a quick unpack in August, I was off again for work. I spent quite a bit of time away, as did Darío. But between time at the local wine shop & Todo Pollo, the change of pace in Esquel was both refreshing & difficult at the same time. The bread at the panificadora though… so, so addictive. I had a lot of things to shuffle but mainly: how to manage life a small town & how to handle an increasing amount of work. Those sunsets really did take my breath away, & I loved when chimangos got curious & peaked in the windows! I don't have a record of how much rent we paid or a photo of the kitchen, but the living room appeared in a documentary filmed in 2014.

For more photos of the city + other destinations in Patagonia, check out this Flickr album. The region is truly breathtaking… just look at how Esquel sat nestled in this valley: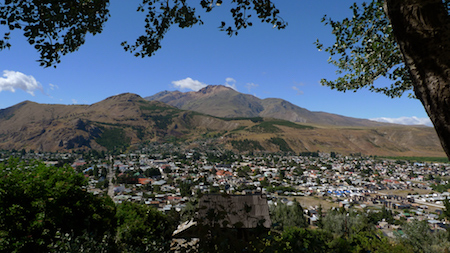 My stay in Esquel turned out to be brief. I didn't feel I could remain there —or in the country— after discovering Darío had been cheating on me for several months. Even worse was how; let's leave it at that. I hadn't accumulated much over the previous 14 years in Argentina, but what I wanted to take with me was heavy: books & printed photos. As I struggled to decide what to cut out of my life, I jammed what I could into five suitcases & headed once again to… yes, Seattle. Where I knew I'd be welcome.
Places lived series: Florida/Iowa/Alabama 1970-75 ● Memphis 1975-88 ● On campus 1988-94 ● Seattle 1994-98 ● Cádiz 1998-99 ● Memphis/Seattle 1999-2000 ● Buenos Aires 2000-08 ● Sydney 2008-09 ● Buenos Aires 2009-13 ● Esquel 2013-14 ● Seattle yet again 2015-16 ● Sevilla 2016-present ● El Pedroso 2021-present