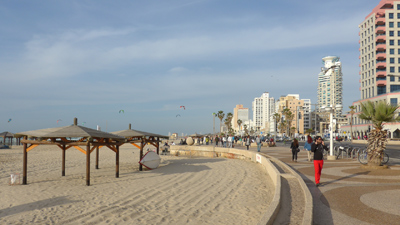 As expected, Jerusalem during Shabbat was pretty much a ghost town. A couple restaurants in the First Railway Station defiantly opened, so we didn't have to trek to the Muslim Quarter for breakfast. That morning we explored the new part of the city (the Jerusalem YMCA!) then found a sherut to Tel Aviv. On the way, Darío & I stopped for an early lunch at a sidewalk café run by American students… best salad of the entire trip.
A 45-minute drive to Tel Aviv plus an overpriced taxi to our rental apartment got us to the beach in no time. Seemed like everyone was out enjoying the beautiful afternoon. If only I knew how to paraglide…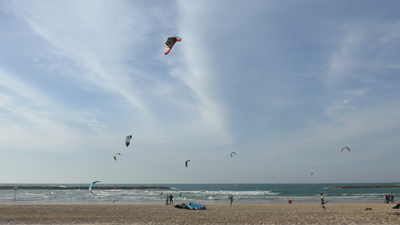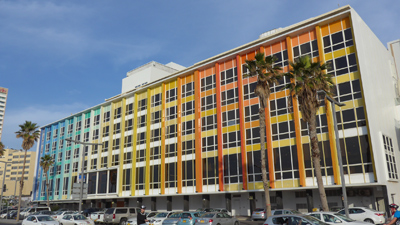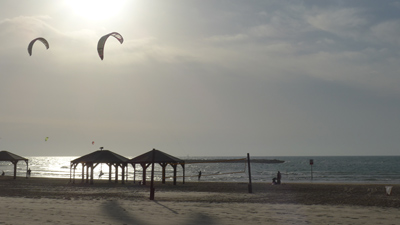 Next day, the weather turned cool & cloudy. After wandering through the Carmela Market (crappy clothes & fantastic produce), we visited Rothschild Blvd where Israel proclaimed independence in 1948 inside a former house/art museum. Pricey but the museum video was our first real history lesson. Refueled by a croque-madame at a nearby café, we walked for a good part of the day but returned to rest & relax in the afternoon. Time to charge our own travel batteries.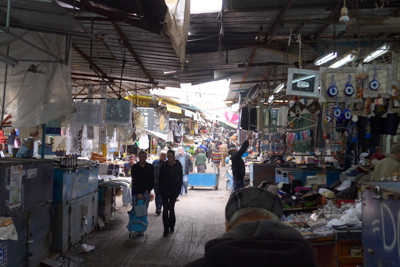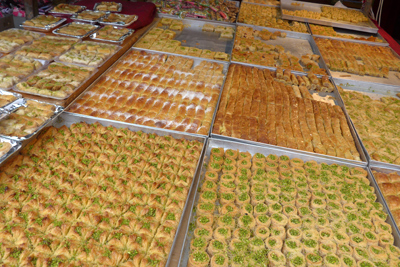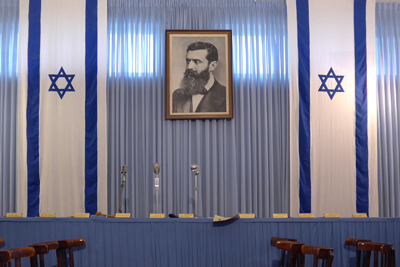 During our walk, it was refreshing to see that stencil graffiti remains alive somewhere in the world: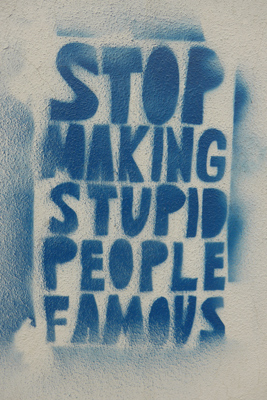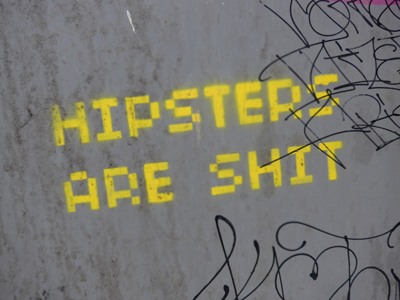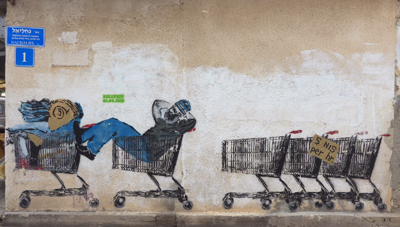 The following morning we bussed to another part of town & spent several hours at the Yitzhak Rabin Center. Now that gave us lots to think about. They'd spent a fortune on the museum which was divided into parallel sections following the life & career of Rabin as well as the history of Israel. Audioguides activated automatically for each panel of photos or videoclip. Along the floor ran a series of world history events, & I had a good laugh. For the mid-1970s, they had photos of Franco's death in Spain, Mao's death in China & the release of Star Wars. They must have had me in mind when designing the museum!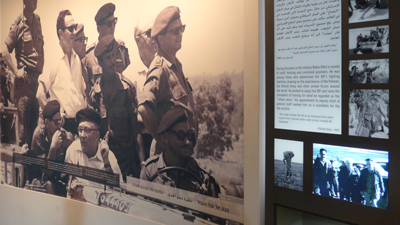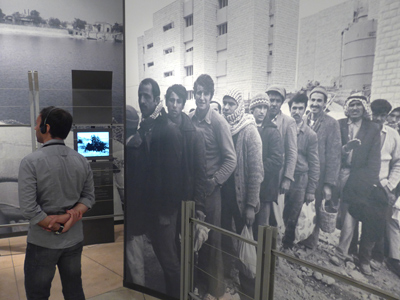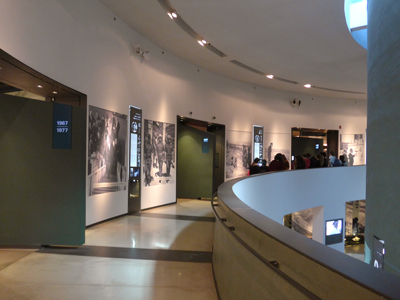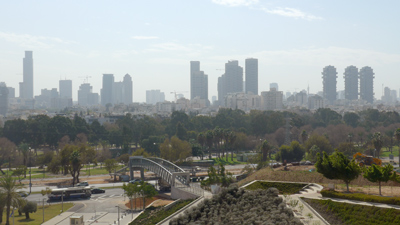 Another great lunch (seafood at Goocha!), & I left Darío to do the Bauhaus Center walk alone. Although I'd missed the English tour (only on Fridays), the Bauhaus Center had an mp3 player & map for self-guiding. The concentration of Bauhaus/Modernist/Racionalista architecture is fascinating, but in my opinion most of Tel Aviv seemed run down. The city is often listed as one of the great architecture destinations, but I have to admit I was somewhat disappointed. Buenos Aires may be neglected in terms of architectural heritage, but there are literally hundreds of Modernist buildings in better shape when compared to Tel Aviv. What gives? Ok, Iraqi missiles didn't bombard BA & suicide bombers never walked the streets, but given the wealth of Israel in general I wonder why more of Tel Aviv isn't better maintained. Darío said the city was forgettable. On the other hand, I thought there was a lot to uncover… but it would take work. I would give Tel Aviv another chance, but it isn't first on the list of places to revisit.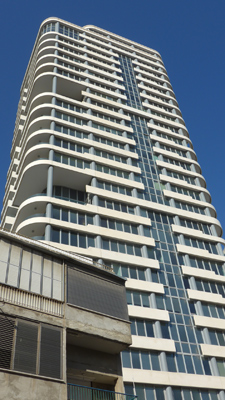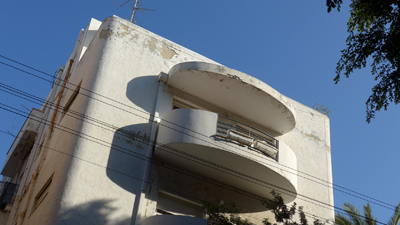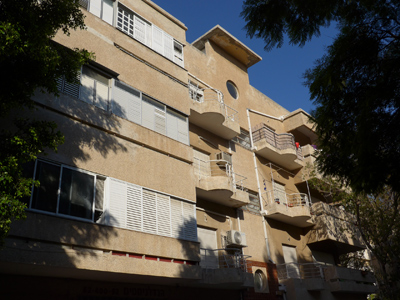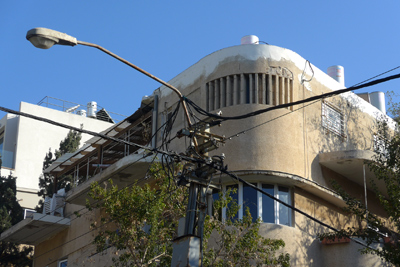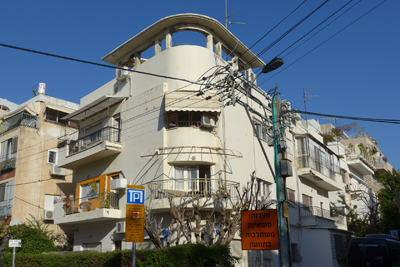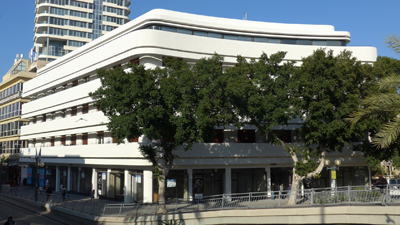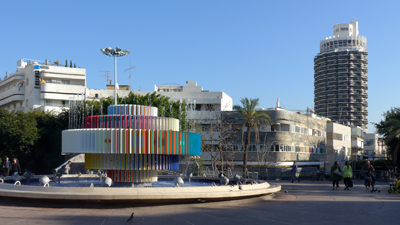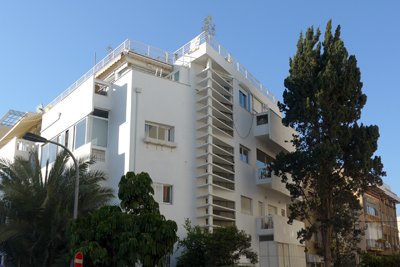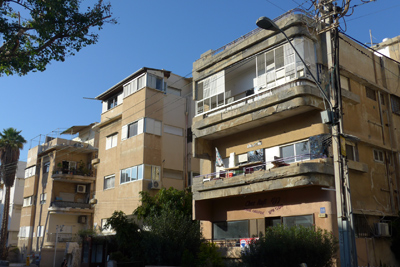 Before our flight, the next morning we walked over to Jaffa. Touristy, Disneyland, you know what I mean… no real sense left of the 3,000-year old port city once so valued by Egypt. On a positive note, we managed to find a section of Tel Aviv that reminded us a lot of Once in Buenos Aires with the following display. Long lost cousins of Wonder Woman perhaps??