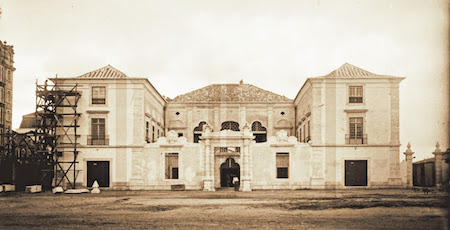 I practically grew up in our local branch of the public library in Memphis. I think my mom figured out it doubled as free child care, & I could spend hours going through the stacks without ever noticing time pass. So when I heard the Lisbon city government spent 2.5 million € to fix up this public library, I couldn't wait to check it out.
The library's name gives away part of its history. Built in the 17th century in what used to be the countryside surrounding the city, this palace was intended to be a getaway home for the Távora family. However, they lost all their property (& their lives) when the Marquês de Pombal accused them of an assassination attempt on King José I in 1758. Acquired by the fifth Count of Galveias about 50 years later, the property went through a variety of owners & uses until purchased by the city government in 1928. A few years went by with the space used as a city museum & warehouse to save bits of Lisbon in danger of disappearing.
After renovations in 1931, the Palácio Galveias became a public library from that moment on. Its recent closure in 2015 gave the city an opportunity to modernize the building & its services… most of the 600 daily users are students who need a quiet place with room to spread out. The library is worth checking out if you're near the bullring/shopping mall in Campo Pequeno. It's just across the street.
---
Climbing the grand staircase at the entrance leads to a remarkable room filled with light, a ceiling fresco with the city coat-of-arms & tiles from 1931. Not only a great place to read, but it might make you feel a little like royalty: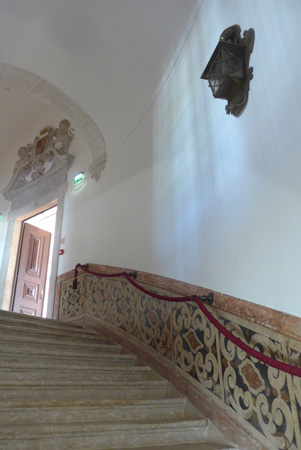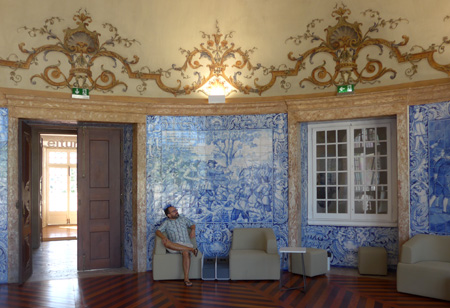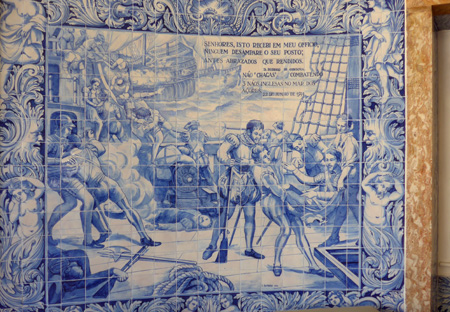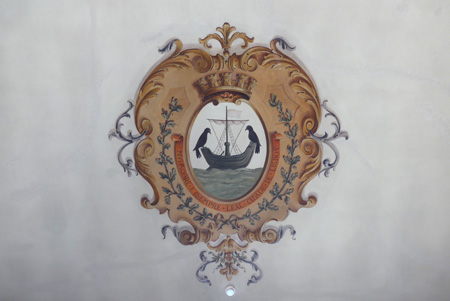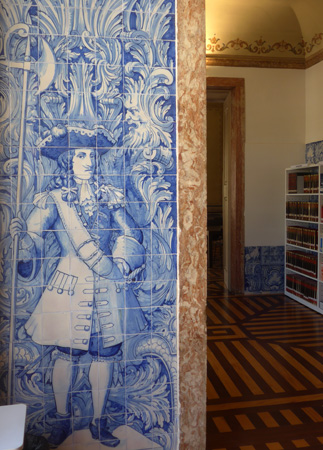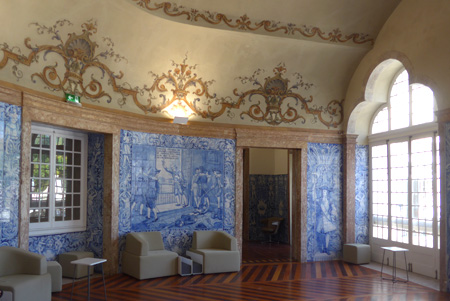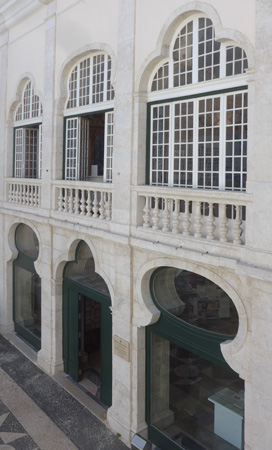 Wander through the various rooms & check out the older bookcases, but remember to be quiet: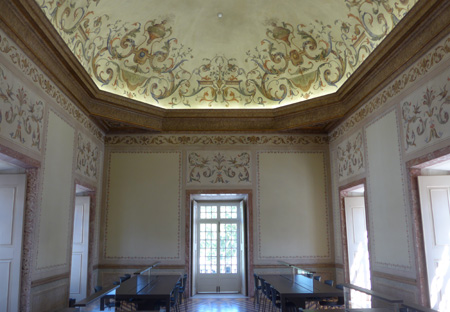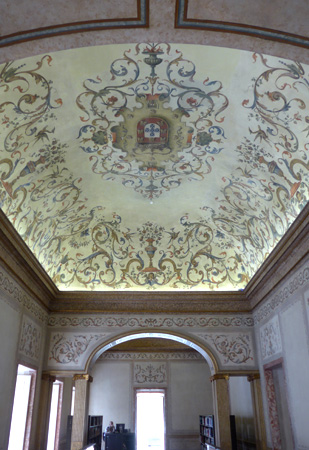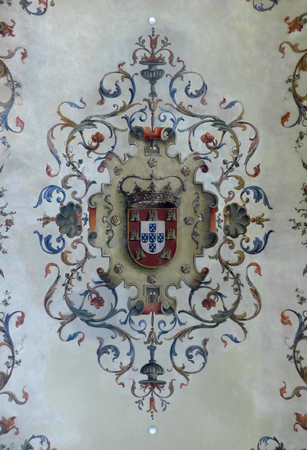 The back garden of the palace used to be fancier & manicured, but the current version is nicely open, very green & the tiles are still on the walls. Super relaxing from the rear terrace: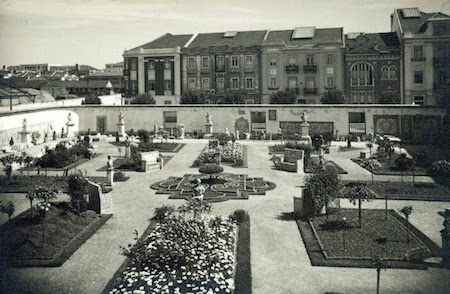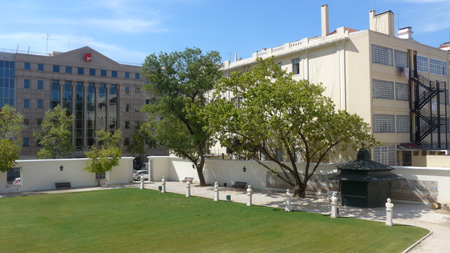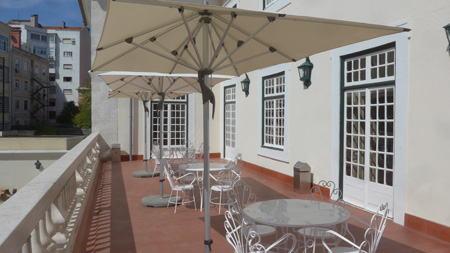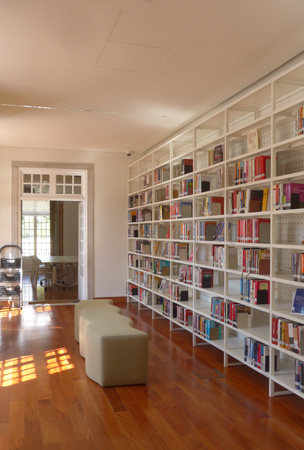 With such friendly staff & a warm, beautiful space, I decided to add the Palácio Galveias to my Lisbon tile guide… it's that special!