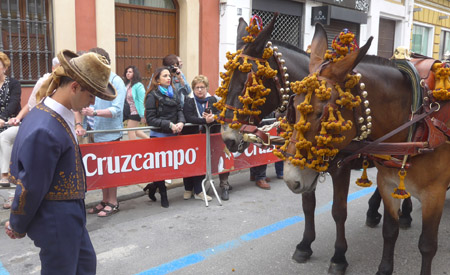 While Feria may not be my thing, an event coinciding with the April fair gets me excited every year: a horse carriage display & competition. The first one took place in 1984 & later, with the King of Spain accepting the title of honorary President, the Club de Enganches de Andalucía added Real ("royal") to their title. Horses & Andalucía have gone together forever, & many families choose to arrive to their caseta during feria either on horseback or by carriage… one more way to promote local culture as well as add a touch of glamour.
The exhibition usually takes place over the weekend prior to the fair, although it can overlap. Timing depends on when Easter falls & Semana Santa processions. On Saturday morning, carriages arrive early to Plaza de España where they stop at three separate judging stations. Every aspect of the carriage & the horses are carefully measured & ascertained. Carriages must be made of wood & are divided into two categories: pre-1945 & modern. The guy who does commentary over the loudspeaker has such a wealth of knowledge & a sense of humor with his delivery that it's easy to tell he loves being there. He even did a brief speech in English so tourists could understand what was going on. Definitely worth getting out of bed early since there are so few people in Plaza de España at 09:30!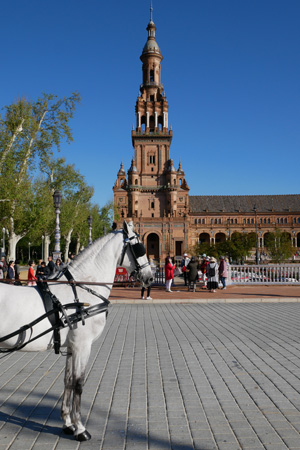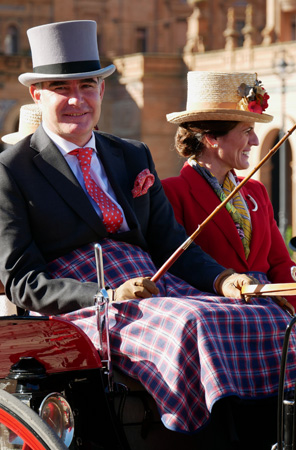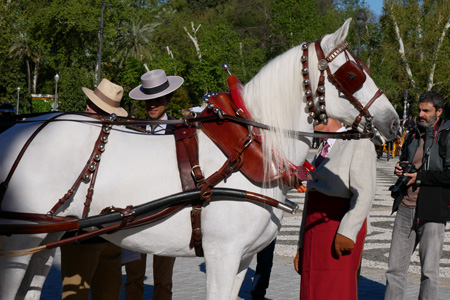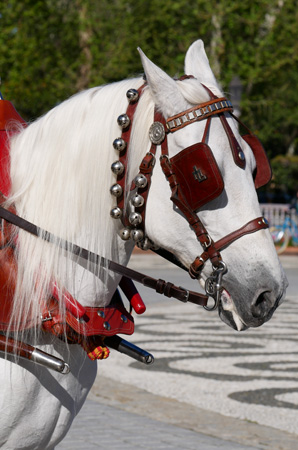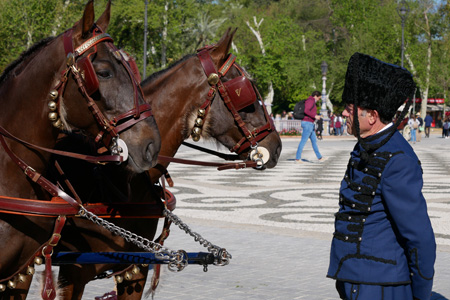 The following day, the same carriages demonstrate a set number of manoeuvres & are judged again. Since the bullring of Sevilla hosts this day's event, even if you don't have a ticket to watch the show it's possible to see all the horses & carriages lined up outside waiting to enter. Everyone is decked out & so are the horses. What a beautiful display of equestrian art, plus an opportunity to see a variety of horse breeds. It's not all PRE, folks: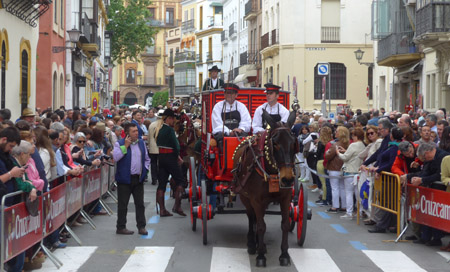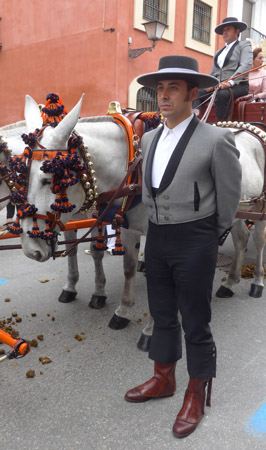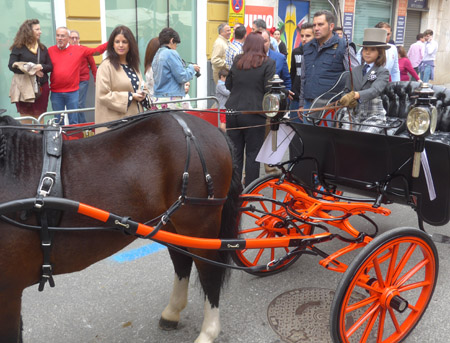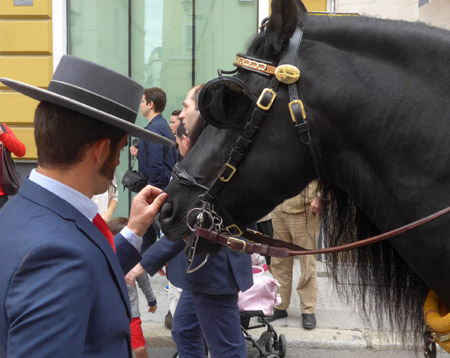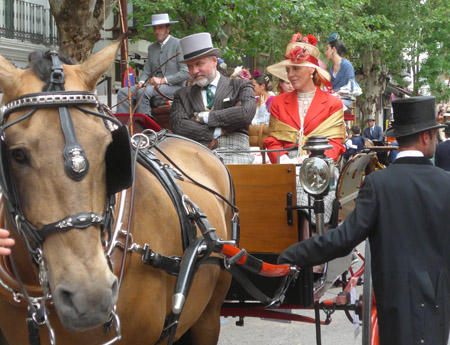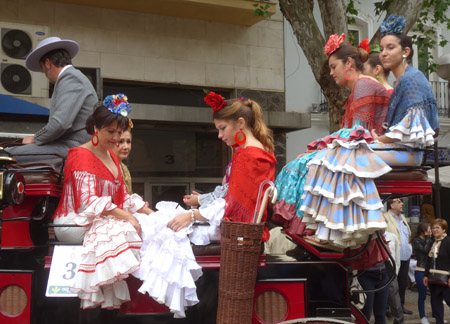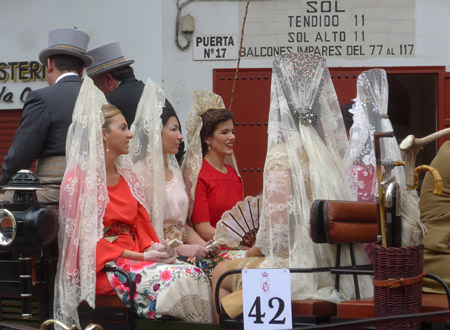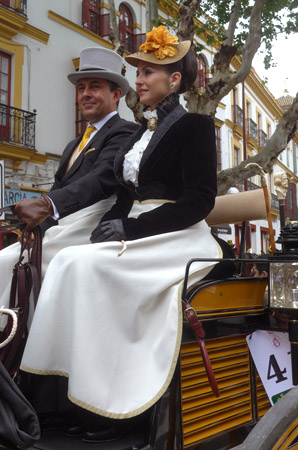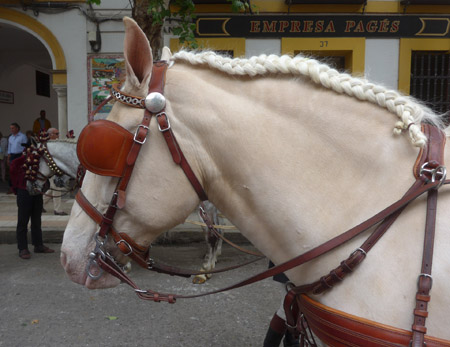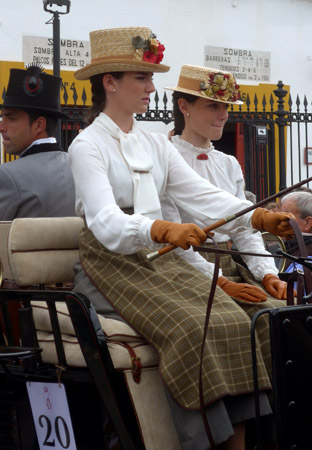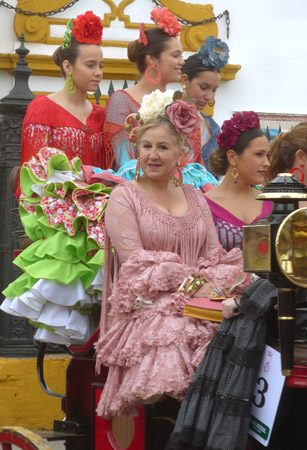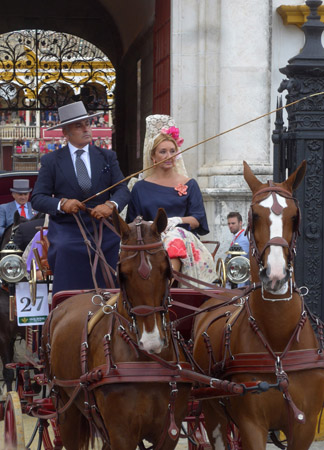 As you can see from the photos, young & old, men & women alike participate. Even the city's clean-up crew & the local police get into the spirit!