Although founded practically two centuries after Buenos Aires, early Montevideo followed the same city plan in 1724 as almost every other Spanish colonial town. Fitting snugly into a small outcrop & taking advantage of a natural port, the Ciudad Vieja consists of only 100 blocks —give or take a few— arranged in an 8 x 13 grid. The establishment of Montevideo attempted to resist encroaching Portuguese settlements, namely Colonia del Sacramento founded in 1680. Montevideo's population grew very slowly, but in 1829 city officials demolished fortress walls & the Old City took on its current character.
Hopping off the boat & walking into the Ciudad Vieja is easy & the Mercado del Puerto, true to its name, is right there waiting. The 1923 customs house (just behind in the photo below) is sure to wow Art Deco fans. Love that glass dome!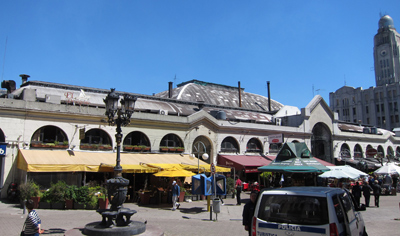 Plaza Zabala sits at a 90-degree angle to the rest of the Ciudad Vieja —the only deviation of the grid. Trees make for welcome shade, but the 1910 Palacio Taranco gives a sense of how majestic Montevideo was. In fact, that's one of the most pleasant aspects of the Ciudad Vieja… simple, older houses mix beautifually with palaces & even newer constructions. Buenos Aires often touts itself as the capital of eclectic architecture, but Montevideo certainly ranks at the top as well: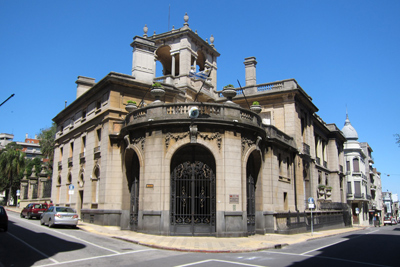 The main square houses the cathedral & the colonial town hall, nicely maintained gardens plus a gorgeous fountain in the center. Picnic perfect. More Art Deco at the tomb of Mariano Soler inside the cathedral: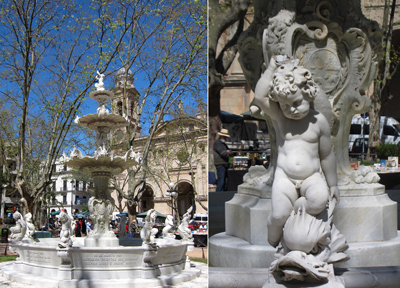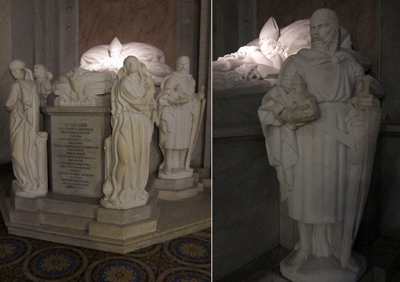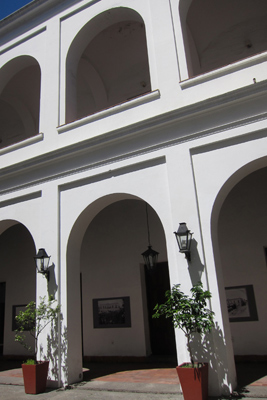 The Central Bank impresses with size, but Darío & I stumbled on something unexpected: the remains of a voodoo ritual on its steps. Not going to post a photo, but we found a dead rooster, straws for drinking its blood, popcorn, candles & apples. Bizarre but apparently not uncommon: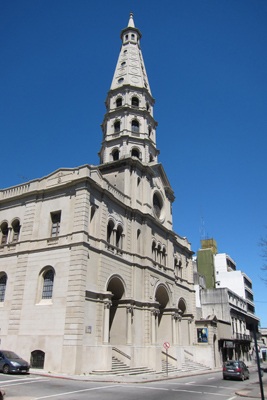 A few other bits & pieces: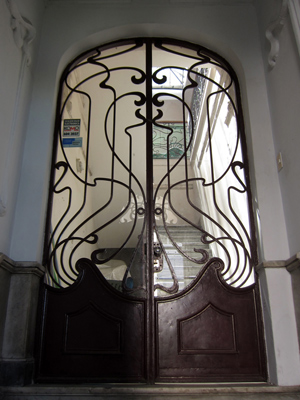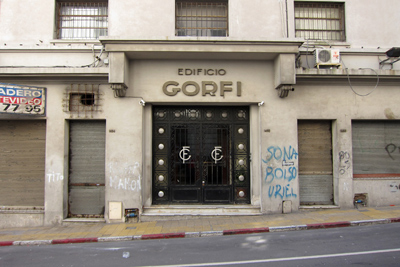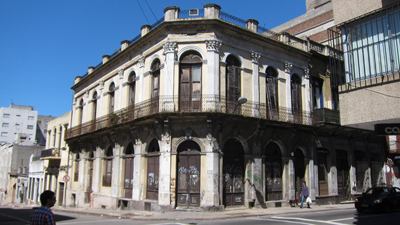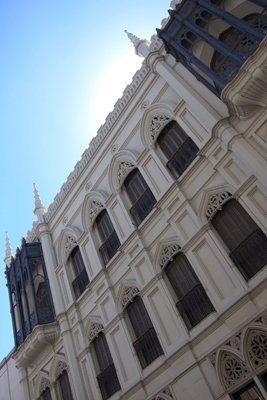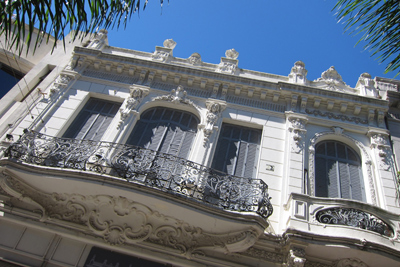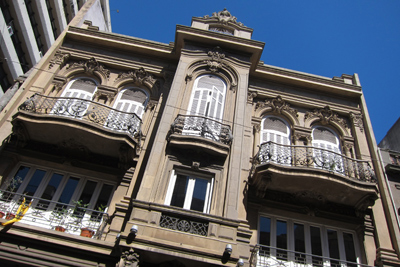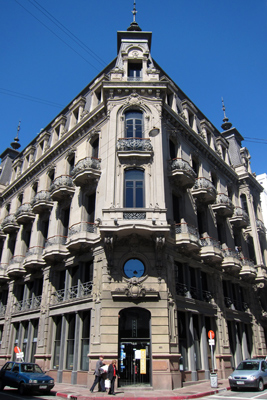 One of the most interesting discoveries was the Edificio Pablo Ferrando, restored in 2006 & converted into a wonderful bookstore. The "zodiac building" also fascinated me… even though my birth sign hadn't survived! And a boutique hotel inside a futuristic 50's building alongside the Mercado del Puerto was an unexpected treat.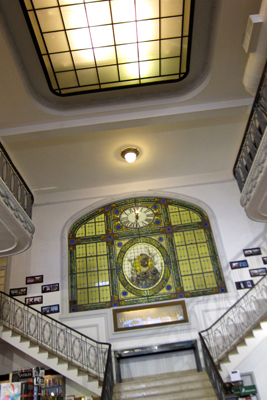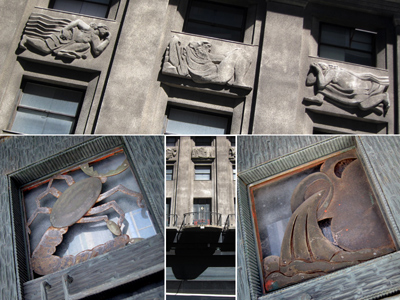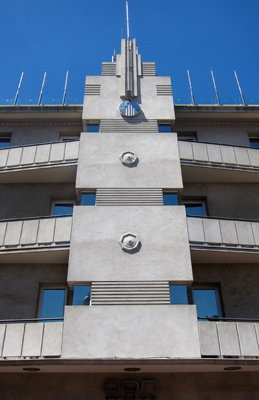 Just remember that even though the Ciudad Vieja remains the most touristy part of town, it is also connected to a very active port & all the activity associated with it. Certain areas are of dubious character, so be alert… by all means venture away from touristy pedestrian streets, explore nooks & crannies, & don't be paranoid. Just keep an eye open!
---
Montevideo series: First impressions • Ciudad Vieja • Avenida 18 de Julio • Pocitos • Cementerio Central • Palacio Legislativo • La Aguada • Parque Rodó • El Prado • Final thoughts
Note: Intro maps used for this series are taken from the Guía Arquitectónica y Urbanística de Montevideo (2010, Junta de Andalucía). Basic info but tons of listings in 13 walks with marvelous design. Definitely worth finding.