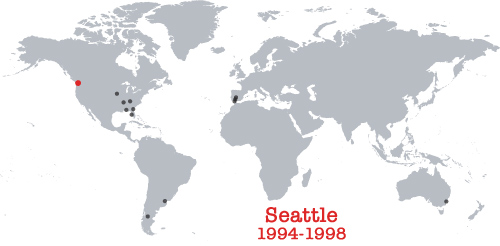 Why not move across country? In Memphis I had a full-time laboratory job, a part-time weekend job at the YMCA, & plenty of time to hang out with friends. But I got restless. No doubt those two visits to San Diego during college inspired me to keep looking west. So in 1993, I took the GRE & applied to four graduate schools in East Asian/Chinese studies. Most of the best programs were on the West Coast, & grad school finally convinced my family to support me leaving Memphis. Things happened quickly though: I was accepted to the University of Washington in March 1994, quit my job in May then moved everything to Seattle in July… without ever having visited the city before!
Seattle, Washington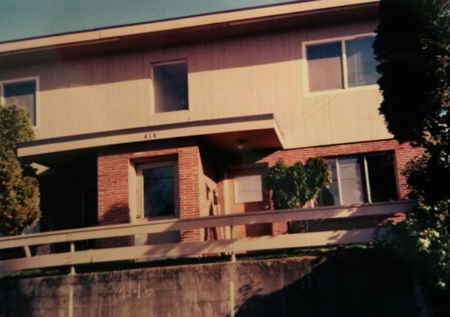 The above image will have to do since this four-plex has since been demolished & replaced during the latest building craze in Capitol Hill. So sad. Although 414-1/2 12th Avenue East may not look like much on the outside, the 1-bedroom apartment on the upper right had just been spruced up in 1994 with new carpet, new windows & a fresh coat of paint. Little did I know the dedicated parking spot would also be a blessing!
However, the most remarkable part of finding this gem of an apartment was that the entire search process took place pre-internet. First, I got travel books about Seattle from the local library to learn about different neighborhoods & decide where to live. Then I waited anxiously for Sunday editions of The Seattle Times to arrive at the lone bookstore in Memphis offering newspapers from far-off places. Next, I bought a map of Seattle to compare apartment listings, & finally I found an agency that let me pre-sign a lease by fax… what an effort! I don't remember how much rent was, but I'd asked for a 6-month lease in case I didn't like the place. You never know, especially sight unseen. Even though I'd be there only a short time, fantastic neighbors across the hall (hey, Kri & T!) + a killer location made this a wonderful place to live. And that rotating, semicircular closet has never been beat:

●
●
●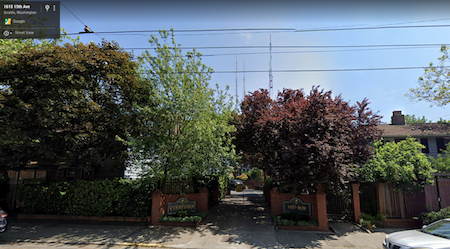 At the end of the year, I had to choose: sign a new lease or find another apartment. I'd postponed grad school after landing a job almost exactly like my previous one in Memphis but with a 30% pay raise. Couldn't pass that up. Besides, I was having too much fun exploring Seattle & at long last being openly gay. I could date! What a novel concept.
I would have stayed put, but the stars aligned & my best friend —who also worked in the same lab— had a lease set to expire in 1995 as well. Why not move in together? Sooz cracked me up / understood me like few people have & we bonded immediately. Susan added her stereo, her cat & her kitchenware to my stuff + set up a craft workshop in our large basement. I even had room for my Star Wars collection! The 2-bedroom townhouse at 1620 15th Avenue had it all: a semi-private back patio, wonderful neighbors, ditzy landlords, a central courtyard that gave us added privacy & yet another dedicated parking space. We entertained, my mom visited from Memphis, Susan made luxurious soap downstairs & the best part… a dry-erase whiteboard upstairs where we left each other drawings, notes & all sorts of craziness. Too bad I don't have more or better photos!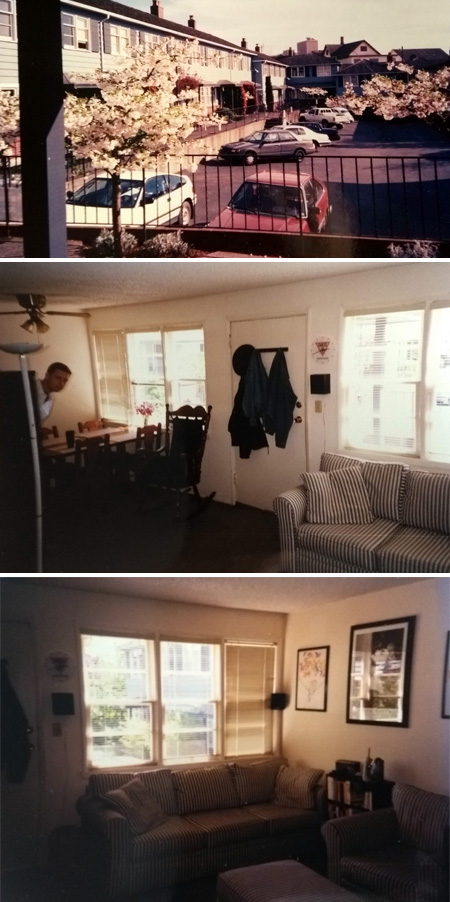 ●
●
●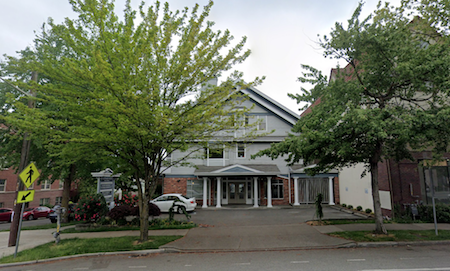 Susan & I ended up studying at the University of Washington as both our lab jobs disappeared. When the lease ended, our financial situation as full-time students couldn't deal with another rent increase. Also, I'd been going out with Jorge for a couple of years & felt like we needed to live together if we were going to stay together. So in March 1997 I returned to my old street a few blocks down the road at 1801 12th Avenue #5.
A beautiful, 2-bedroom townhouse —the end one of five, all above office space— may not have been the cheapest place but wow. Spacious & gorgeous. The 2.5 baths with a shared shower seemed luxurious, as did the fireplace & large bay window… even if it didn't look out on anything but a building across the street.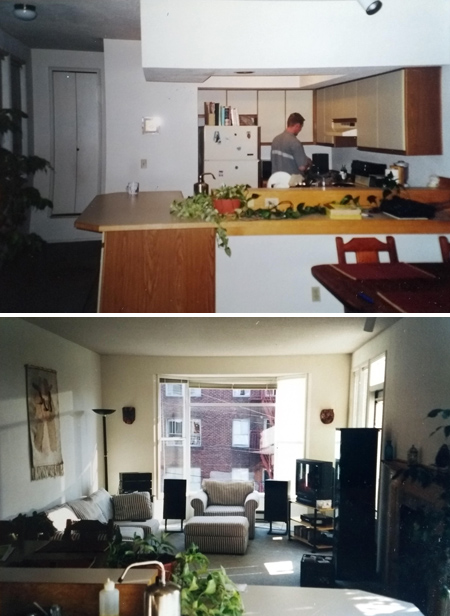 Never used the micro-balcony much but enjoyed many nice sunsets overlooking the reservoir (long since transformed into Cal Anderson Park). I'll occasionally walk by whenever I return to Seattle, just to check if the building is still there. I visited in January 2020 & took the following photo… maybe the views are partially blocked now? Too bad, but we'll see this apartment again soon so don't forget it.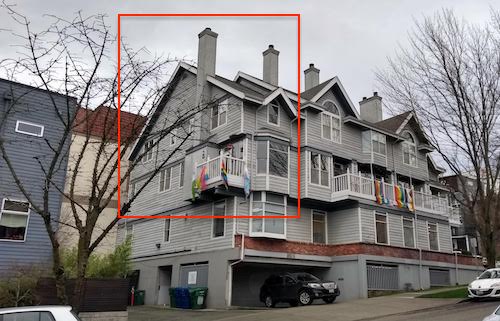 Seattle changed me in ways I never dreamt of when I loaded up the truck & moved west. Apart from allowing me to be me for the first time, I also met an insane variety of wonderful people… many who continue to be important in my life today. In fact, one of those cast of characters turned out to be the city itself. In all my subsequent travels, I've never seen a place quite like it. Each time I return —no matter how many changes in the city or in myself— I always get a big hug from Seattle. I'm always welcome.
Places lived series: Florida/Iowa/Alabama 1970-75 ● Memphis 1975-88 ● On campus 1988-94 ● Seattle 1994-98 ● Cádiz 1998-99 ● Memphis/Seattle 1999-2000 ● Buenos Aires 2000-08 ● Sydney 2008-09 ● Buenos Aires 2009-13 ● Esquel 2013-14 ● Seattle yet again 2015-16 ● Sevilla 2016-present ● El Pedroso 2021-present