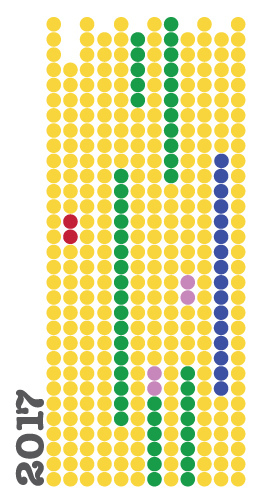 ● Where was I?

Spain

,

Morocco

,

Portugal

,

France

, &

USA

.
It's back! As always, I write this for personal reasons, but you're welcome to revisit the past year with me. This year turned out to be as crazy as last, so I've grouped events into a few broad categories to help make sense of it all.
---
Work: Since the Rick Steves Spain guidebook is one of the first published each year, research comes early. The 2017 assignment took me to Barcelona & Andalucía (half the book, as usual) occupying most of March. Throughout the rest of the year I did 3 Portugal tours, 4 Spain tours + 2 in the Basque Country for Rick… about the same as in 2016, but this time spread out & hardly any of the same tour back to back. I ended 2017 wiped out! Guiding is easier when a rhythm can be established but no such luck this year. Don't worry, I've requested a saner schedule for 2018.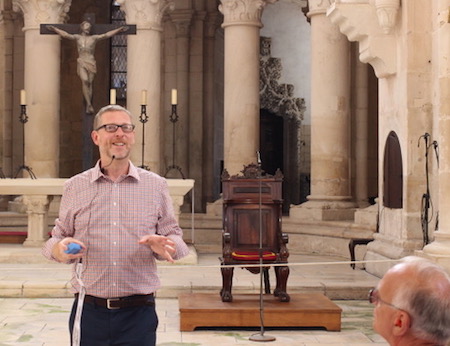 Vacation: With such a crazy work schedule, I had no solid chunk of vacation time. But Rafa & I took many small trips to spend time together: Santiago de Compostela, Bilbao, Cádiz, Lisboa, Barcelona, etc. All on the peninsula. Often he can get a few days away & come with me before or meet me after a tour. I think we'll do less of that in 2018 & focus on one big trip. In November we went for a week to Iowa (family reasons for me), then spent another week in Chicago. In spite of the cold, we had a great time… a Spaniard in rural USA + a chance to see a lot of Frank Lloyd Wright. Long-time friends from Seattle also spent Christmas with us, so that was special & felt almost like vacation!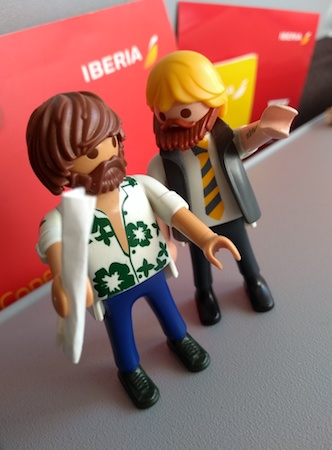 Personal: Work took me away from home a LOT in 2017. In fact, I was only in Sevilla for 211 days or just 58% of the year! Naturally, we still have a lot of projects pending for the apartment, but it's definitely more like home than last year. At least all my books & papers from Seattle arrived in August. My other set of boxes from Iowa is on its way to Spain right now… in 2018 I should have all my belongings in one city for the first time since 1994!!! Rafa & I celebrated our first wedding anniversary in November while in Chicago & it even snowed. Romantic 😉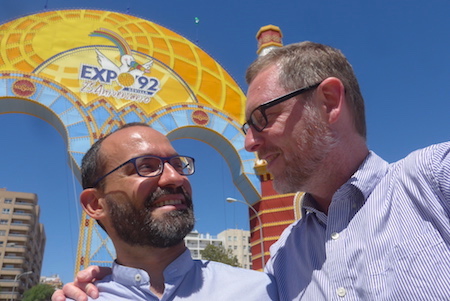 Endless Mile: At the risk of sounding repetitive, so much other work meant I had little time to focus on writing. But I dusted off those Java & XML skills to finish an Android app for Lisbon's Mosteiro dos Jerónimos. Finally! That only took forever. And the Catholic heritage guide for Lisbon is now about two-thirds complete. I'll be putting an initial version for sale online very, very soon. Exciting stuff! In 2017, my blog about Recoleta Cemetery in Buenos Aires —AfterLife— turned 10 years old… an amazing milestone I never thought I'd see.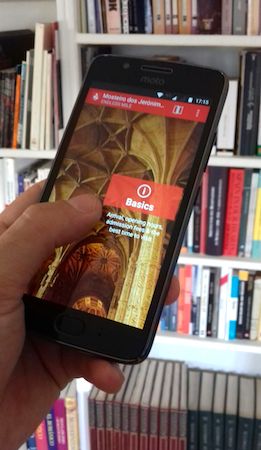 To sum up 2017 in one word: hectic. In spite of the craziness, I met a lot of fantastic people on tour, continued to learn more about Spain & Portugal, & had the opportunity to wrap up some pending personal projects. What a ride!
---
What's coming in 2018?
My priority for 2018 is settle in, settle down. The transition to life in Spain has been wonderful, but our house still needs to become a home. I also need to spend longer periods of time at home rather than run off every few days. And there are many small towns near Sevilla that Rafa & I want to visit together. Keep it local. I just have to remember all this when it's time for 2018 work assignments! I also hope the Catalan issue gets resolved because 2017 has been an emotional year for many of us in Spain.
Endless Mile will continue to grow, even if it never becomes my main source of income. My Buenos Aires & Lisbon guides are a way to practice things I enjoy: graphic design, historical research, photography & programming. Embracing my inner nerd. But if others find them useful & interesting, that's even better. I have several ideas for new content & new guides… even Rafa wants to get involved. I'm optimistic about 2018 & hope everyone else is too. Have a fantastic new year!