One of the first things I tell tour members when guiding a Rick Steves Spain tour is "España es diferente". We live at the edge of Europe, border Africa, eat later than most, have business hours that take some getting used to… the list can go on & on. It's definitely not like any other place in Europe. But I also comment that the Franco-era tourism slogan "Spain is different" still shapes our image of Spain today. Nowhere is this more easy to observe than in period travel posters.
When I wrote about Argentina travel posters a few years ago, it struck me that tango never formed part of those early marketing campaigns. It was all beef & nature. Looking at Spanish posters, there's not been much of a change since the 1950s. Early images by Josep Morell focus on beaches & flamenco, but he designed a poster of a woman from Galicia… something you aren't likely to see these days.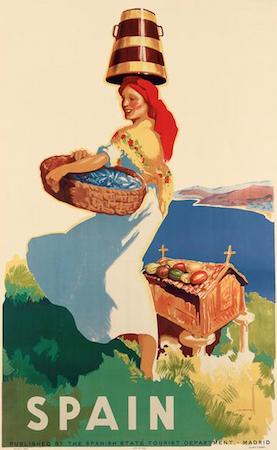 French artist Guy Georget produced fantastic posters for the Dirección General de Turismo during the 1940s & 1950s. Very little info can be found online about his life or how he came to Spain, but Georget went on to design the 1960 French postal system logo & later worked for Air France. His images focused on Andalucía, adding the equestrian tradition, sherry, & religious themes. These are timeless & a delight, especially his nod to Spanish-inspired Cubist still-life paintings: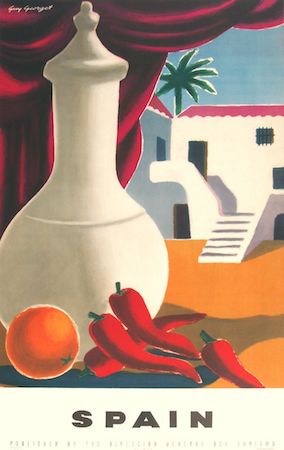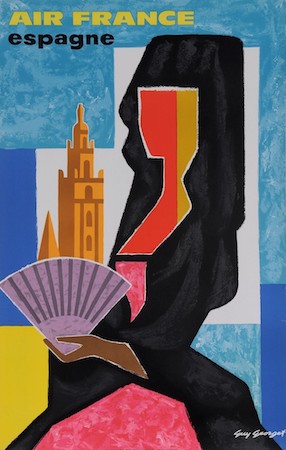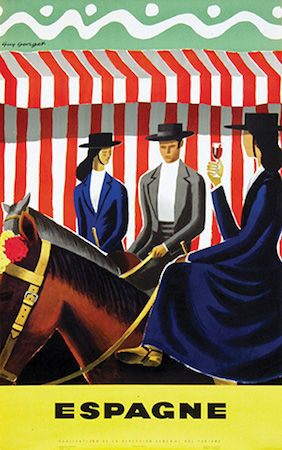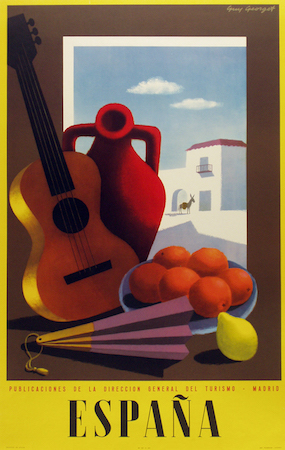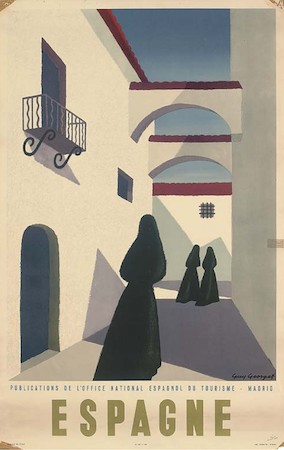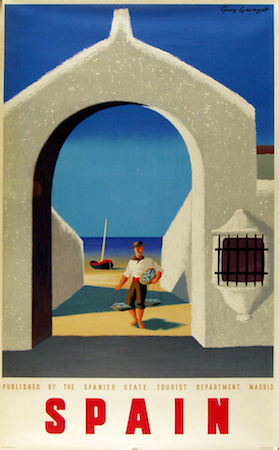 When Manuel Fraga began using that now-famous slogan in the 1960s, posters still focused on flamenco but also incorporated bullfighting. Early tourism dollars proved vital to Spaniards after decades of isolation & lower living standards than other European nations. President Eisenhower's visit in 1959 to establish military bases didn't hurt either 😉 But Fraga's idea to concentrate on Spanish traditions & festivals worked. The national airline, Iberia, followed suit but at the same time promoted historically important cities like Segovia & Toledo… destinations without direct airline connections.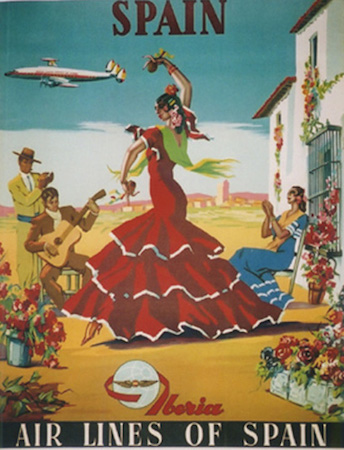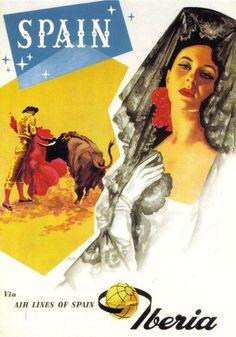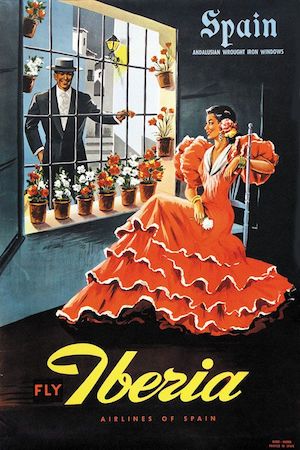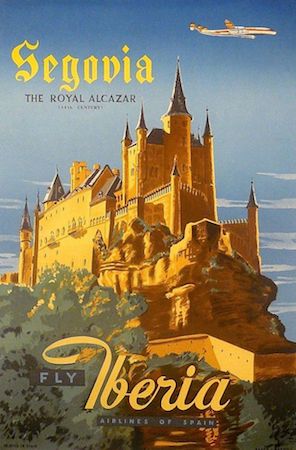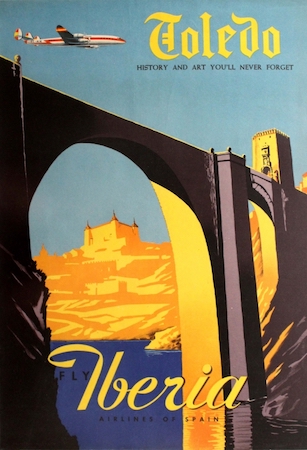 Spain has come a long way since those early days of tourism. Most monuments have been restored, new museums open frequently, the Basque Country established itself as a culinary destination & impressive art collections draw millions of people each year. Tourism contributes slightly over 10% of Spain's GDP, but it seems like more given the hordes of visitors any given day in Barcelona! What's important to realize is that our current idea of Spain before visiting is still based on these images developed 70 years ago… España es diferente indeed.