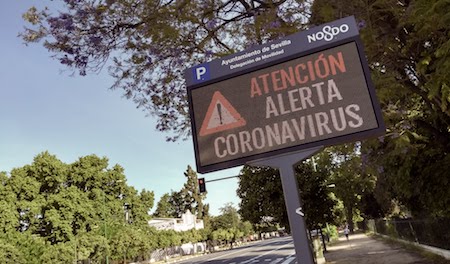 Oh, what could have been. After the Rick Steves reunion in January, the book department & I began working on my research schedule for this year. I'd expressed a desire to do more book work in 2020… although not as well paid as guiding tours, I love the flexibility + the opportunity to add my own text (when approved!). Rick has the final say in all his guidebooks, but the collaborative publishing effort every year is great fun. COVID-19 put an end to those plans. However, I'm not one to break tradition, so I thought I'd share what might have been an incredible research year.
Part 1: Basque Country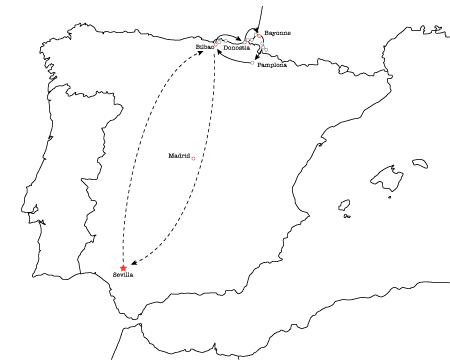 Before tour season began, the first assignment was 8 days in the Basque Country… a place I hold very dear. I was the guide who developed the tour for Rick back in 2008, & I learned so, so much. And over time, I developed special relationships with lots of people there & couldn't wait to see them all again. Maybe that's why the route looks like a small heart 😉
My flight had been scheduled for March 17th, only a few days before the government declared an estado de alarma in all of Spain & one day after official quarantine began. I'd been on pins & needles weeks before: should I go? could I go? would I be able to do my job? The assignment changed on March 12th to remote, so they let me update everything as best as I could from home. Definitely not the same as being there, but I think I was able to get solid info from friends & contacts. You do what you can.
Part 2: Sevilla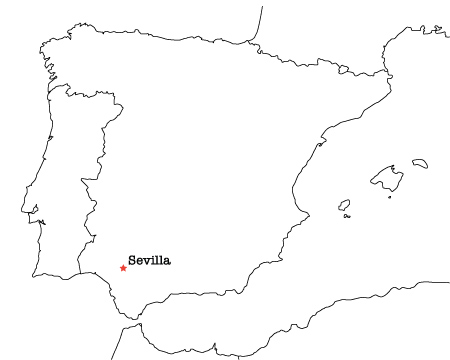 I'd requested to update the Sevilla chapter even if I wasn't scheduled to do any other location in Andalucía. It's my hometown! The original idea was to dedicate 3 days for Sevilla after the Basque Country & before tours were to begin for me in mid-April. If I'd only known that COVID-19 would wreak so much havoc, I could have done this bit in February! Argh. But they allowed me to update remotely, so this became my last pay check for the year. Lovely.
Part 3: Southern Portugal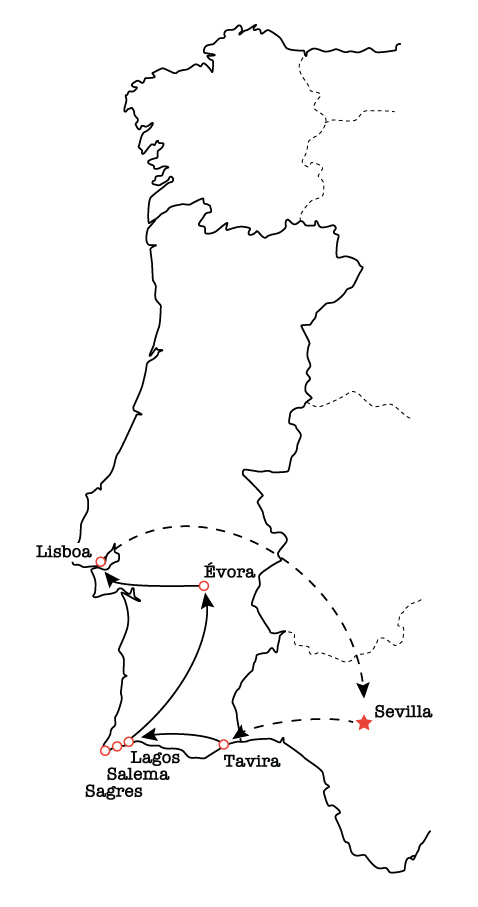 The bulk of my research for the year would have been the entire Portugal book. I loved that they proposed breaking the assignment into two trips. That would allow me to fit more research in between tours & avoid having to go in July like 2018. Never again! Way too hot & way too many tourists. These 6 days were for mid-May, but later they assigned the Algarve to someone else. I know why, but I can't tell you 😉 At least the paradise of Évora still belonged to me. After a road trip with Rafa last July, I had some great ideas for that chapter. Not meant to be though since ALL research trips had been cancelled by this time with most of Europe in lockdown.
Part 4: Northern Portugal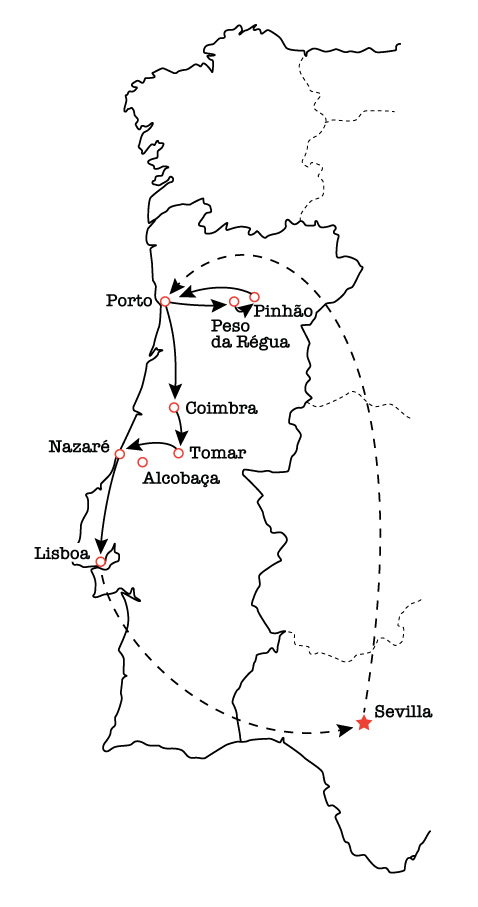 Aw, another heart-shaped route. These 17-ish days should have been in mid-June (along with Évora). In 2018 I started research in Porto for the first time & worked my way down through Portugal… a fantastic experience, even if some of the bus connections weren't ideal. I was really looking forward to this assignment because it coincides with many stops on the Rick Steves Portugal tour. Again, I wanted to say hi to friends & eat some fantastic meals because I did no Portugal tours in 2019. That was my choice so I could be closer to home. Oh well. Maybe all this will be my next assignment in the future. Let's hope this isn't the last post of the guidebook research series!
---
If interested, here are some posts about previous assignments that actually happened: Naples & Venice 2019, Portugal 2018, Barcelona & Andalucía 2017, Andalucía & Tangier 2015, & Portugal 2014 (one of my faves).