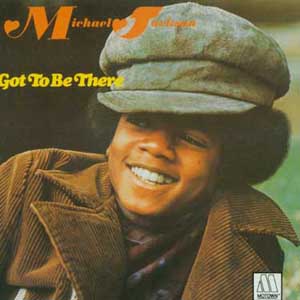 Following the traditions of Recoleta Cemetery, I may not be able to leave a dedication plaque on his grave but I can certainly write a post.
It's difficult for me to believe —one year after his death— that Michael Jackson is no longer with us. No more incredible music, no more inventive dance, no more showstopping, no more scandals to amaze us. I always laughed at people who worshipped Elvis in my hometown of Memphis, but sometimes I understand their devotion.
Very few celebrities affected my life the way Michael Jackson did, & it all comes down to time & place. His rise in popularity coincided with my own growth from child to young adult. So Michael Jackson wrote a lot of the soundtrack of my life. Growing up in a predominantly black neighborhood & going to public school as a minority certainly influenced the kind of music I liked.
I loved it when my aunt & uncle bought me the Thriller album as a birthday gift. And who could forget seeing the mega-production music video of "Thriller" for the first time? Or the debut of the moonwalk on the Motown 25 show in 1983?
With the release of Bad & then Dangerous, Michael's behavior became increasingly bizarre but I still loved his music. He was certainly a victim of the industry… all the signs were visible that he needed psychological help, but plastic surgeries continued & sex scandals began. How is it that Michael had hundreds of influential friends & no one intervened? He might be alive today if someone had forcibly stepped in.
I heard about Michael Jackson's death last year in Arcos de la Frontera, Spain. It was a moment I'll never forget. Tour members told me & I thought they were making a cruel joke. As a tribute the next morning when we got on board the bus, I played "Billie Jean" over the PA system… one of the benefits of being a tour guide!
After the tour season was over I had the opportunity to watch the documentary "This is It" on an overseas flight… I couldn't believe what a dedicated entertainer he was or how frail his health was at the time. Even though I am a confessed Michael Jackson fan, most of my MJ consumption was mainly music & music videos. I've never seen "Moonwalker" & probably never will. But "This is It" affected me so much I kept thinking about it for an entire week. What a fantastic production that would have been. But MJ probably could not have performed the number of shows he promised… it's a safe bet that the London concerts would have killed him anyway.
Brooke Shields made me cry like a baby with her honest, heartfelt eulogy during the Los Angeles funeral. Already an emotional wreck because my mom had been diagnosed with terminal cancer, I was in Iowa visiting her for what would be the last time. Michael continued to coincide with important moments of my life.
When I owned CDs, not a week went by without listening to one from Michael Jackson. Naturally, he is always on my iPod. Always. Although the following list is not all-inclusive nor in any particular order, these are some of my faves:
Workin' Day & Night
P.Y.T.
Rock with You
Human Nature
Wanna Be Startin' Something
Butterflies
Remember the Time
Off the Wall
Baby Be Mine
Jam
Smooth Criminal
State of Shock
Thanks, Michael. You won't be forgotten.