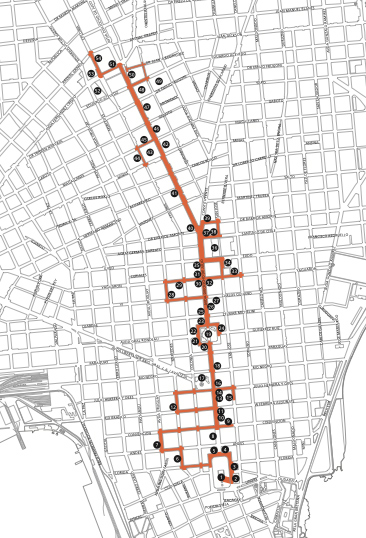 When Buenos Aires declared independence for the entire Viceroyalty, Montevideo remained loyal to the Spanish crown. BA apparently didn't consult their neighbors… some things never change! No matter. Montevideo grew as a result, but 18 years later they also broke away. What initially began as a small port town…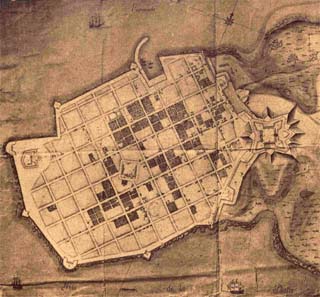 …eventually grew the only direction it could: inland. Fortress walls came down, & the grid expanded to add another 160 blocks to the city: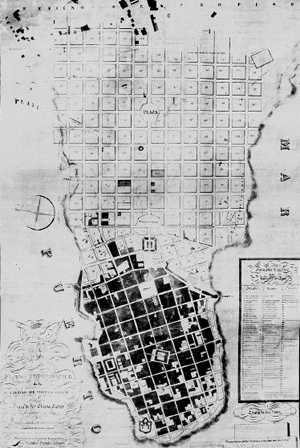 Officials wanted to connect the Ciudad Vieja to a primitive highway leading east to the Atlantic Ocean. Made perfect military sense. As years went by, improvement to the avenue became a priority, & modern times gave Montevideo some of its most iconic structures. Plaza de la Independencia bridges the gap between old & new. The Teatro Solís, presidential offices, a bit of Art Deco, a mausoleum to founding father Artigas & the Palacio Salvo —Mario Palanti's sister of the Palacio Barolo in Buenos Aires— make a grand, if somewhat overprotected, public space.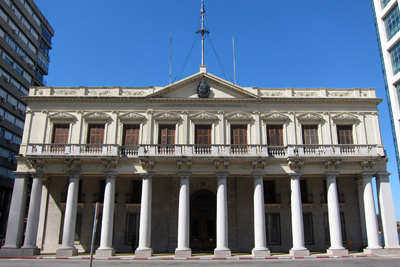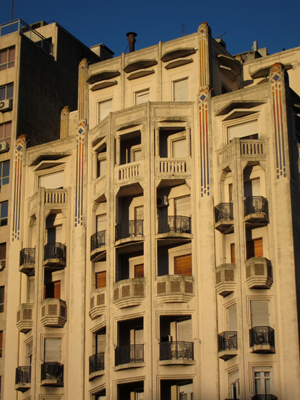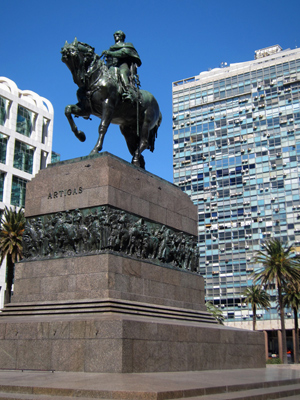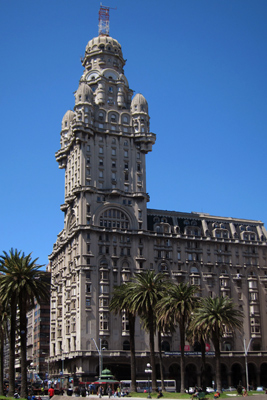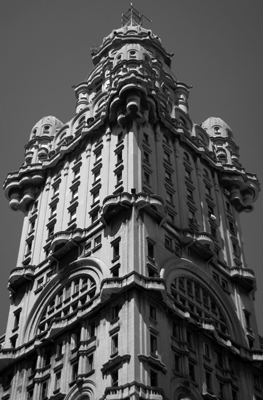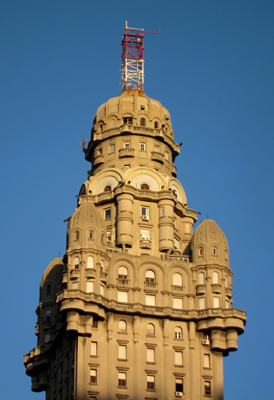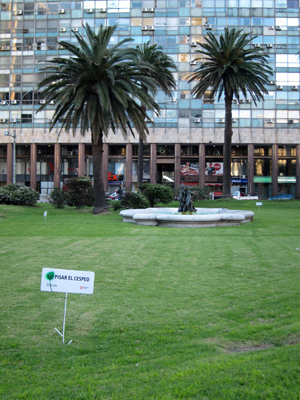 Just one block away the monstrosities begin. How can anyone think a non-descript office building like this is worthy of being next to the Palacio Salvo?!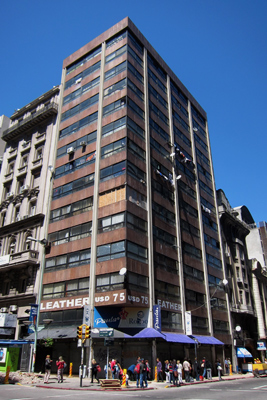 At least many wonderful buildings have been preserved, like the 1933 Edificio Lapido. Awesome Racionalismo. Nearby Plaza Fabini provides an oasis of green with cooling fountains while the Edificio Rex & the Edificio London-Paris stand guard. Popular beer & hot dog joint La Pasiva —tucked into a former mod Banco de Londres building— is great for a quick break.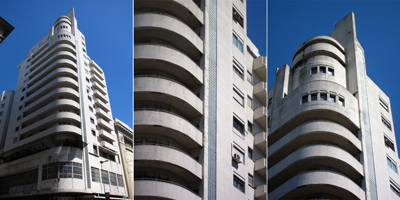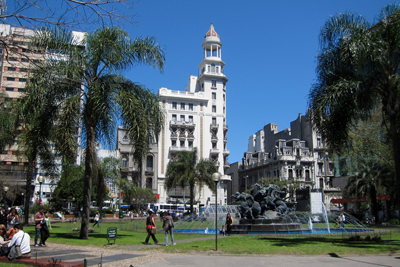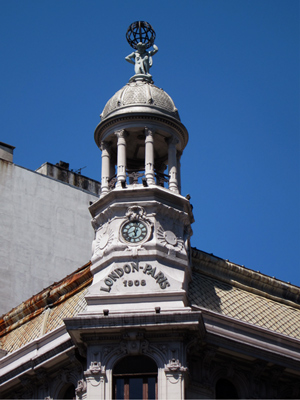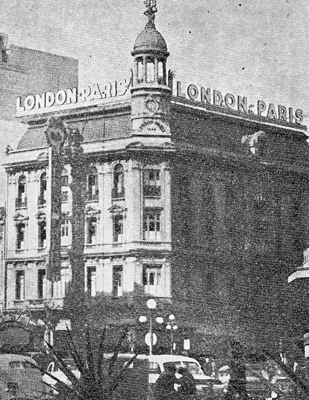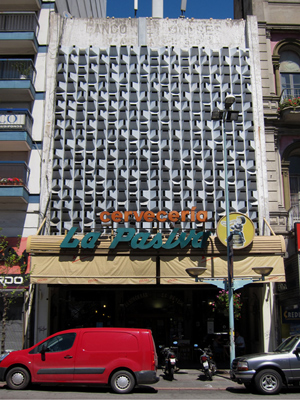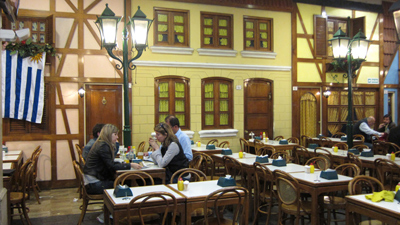 The Museo del Gaucho, in a palatial residence designed by Alfred Massüe, adds a touch of refined, French architecture. Other buildings along the avenue include the Palacio Brasil, Art Nouveau curves & tilework on the Edificio Café Montevideo, a fountain where couples place padlocks in the hope their love will be as bonding, & the Art Deco Palacio Díaz. Such variety is incredible to see.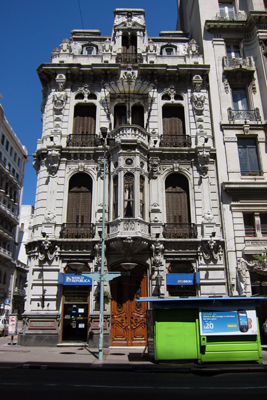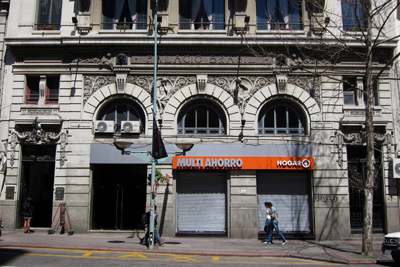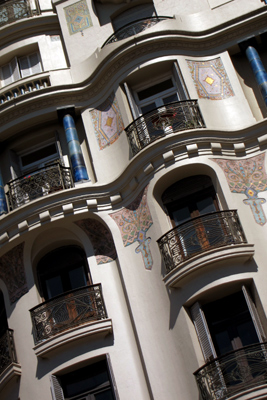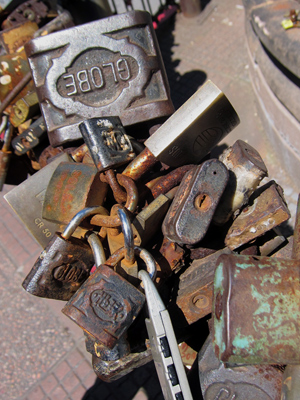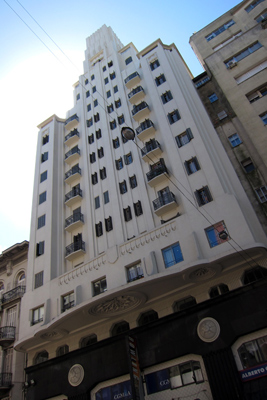 Rising above all other buildings, the Palacio Municipal (town hall) is one of the most open & inviting public buildings I've seen. The exterior may not be anything special, but there's a beautiful copy of the "Winged Victory of Samothrace" inside, rotating art exhibits & a mirador with 360º views of the city. No place better shows the balanced mix of green & grey that characterizes Montevideo.
Tip: get free tickets for the viewpoint in the TI just outside (although no one ever asked us for them!):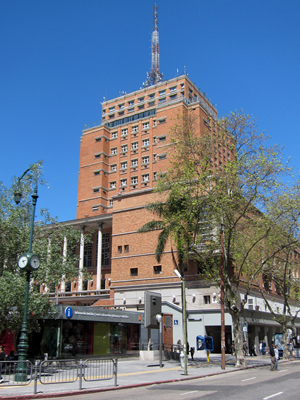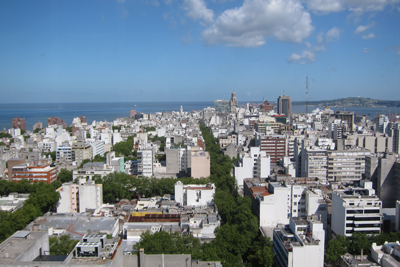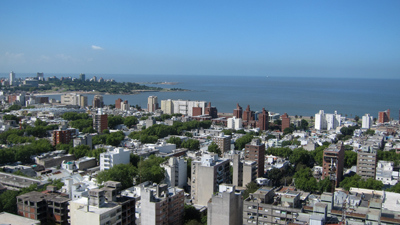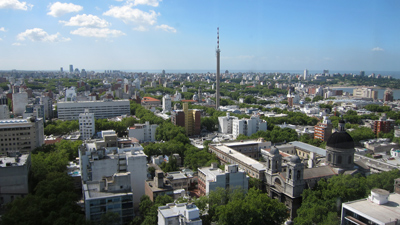 Next to the Palacio Municipal, a fantastic Racionalista apartment building competes for attention. Movistar does its best to distract as well, but the Monumento al Gaucho is the real star.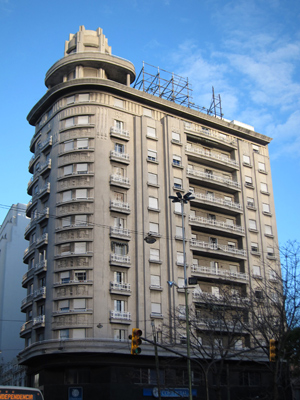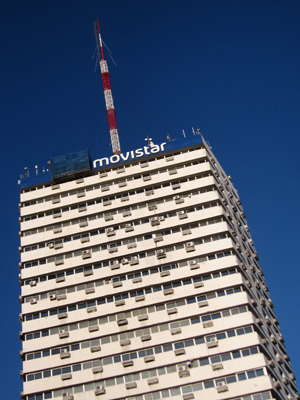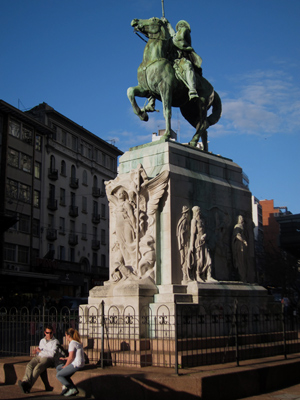 A few random buildings saved from demolition… many more to be discovered: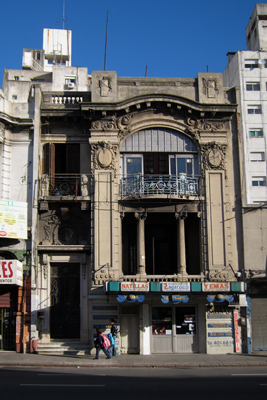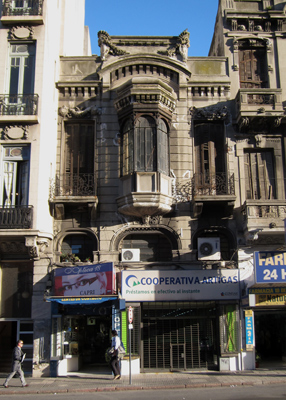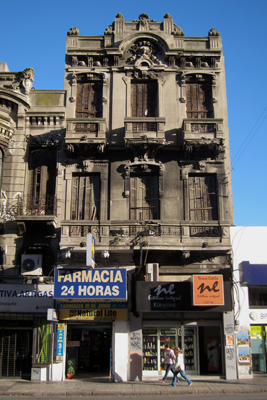 The Plaza de los Bomberos hides a surprise: a 1922 fire station. Other buildings with caryatids & domes can be found nearby.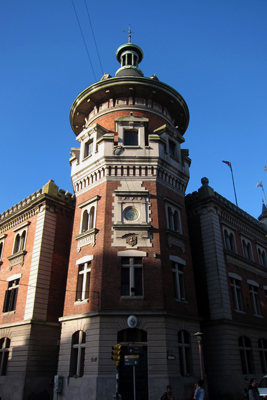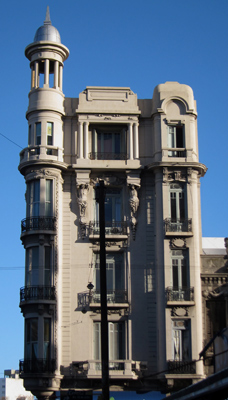 Tired yet? Keep walking! The avenida doesn't disappoint: statues, the national university, the Ministry of Health… it goes on & on.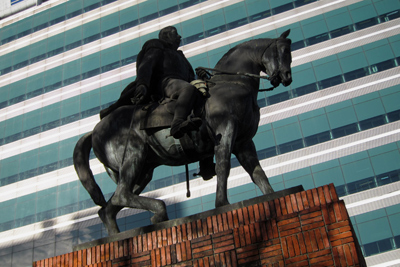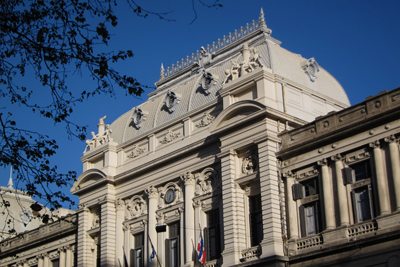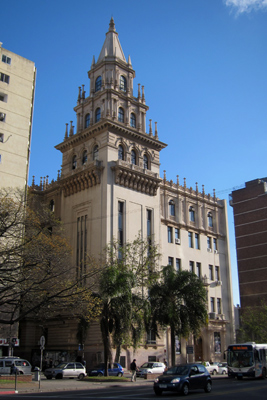 The Avenida 18 de Julio is easily one of my favorite thoroughfares for its eclectic character, grandeur & surprising amount of preserved architectural heritage. So what happened on July 18th that was so important? Uruguay adopted its first constitution in 1830… a remarkable avenue for a remarkable event.
---
Montevideo series: First impressions • Ciudad Vieja • Avenida 18 de Julio • Pocitos • Cementerio Central • Palacio Legislativo • La Aguada • Parque Rodó • El Prado • Final thoughts