One of the things that has always impressed me about Argentina is their commitment to social welfare. Before the onslaught of comments to the contrary, hear me out. Without question, you can find lots of examples of the oligarchy looking out for itself, plenty of internal conflicts that jeopardized social welfare, & certainly a lot of work left to be done at present. But the average citizen's standard of living was often a big concern during 20th-century in Argentina.
A prime example is Article 14 bis of the Argentine Constitution, added in 1957 after the ousting of Perón. It mainly discusses labor & union laws but also mentions:
The State shall grant the benefits of social security, which shall be of an integral nature and may not be waived. In particular, the laws shall establish: compulsory social insurance…; adjustable retirements and pensions; full family protection; protection of homestead; family allowances and access to worthy housing.
That's right… the Argentine government is obliged by law to provide each citizen with housing if they cannot provide it for themselves. No, it hasn't been done. But to place the issue in the constitution demonstrates its importance in national policy.
The government first felt compelled to offer everyone a decent home due to the enormous wave of European immigration from 1880 to 1920. With over 4 million immigrants arriving to a small city possessing few public services, newcomers lived wherever they could. Just prior to their arrival, the 1871 yellow fever epidemic left mansions & houses vacant in the southern section of Buenos Aires. The rich packed up & moved away from the water. Vacant buildings soon overflowed with dozens of families crammed inside a single room. Free was the right price regardless of the lack of sanitation or privacy. Real estate speculators quickly recognized an opportunity for profit & purchased vacant houses to rent rooms to immigrants. Known as "little convents" (conventillos), the name evokes the size of a monk's cell… very tiny.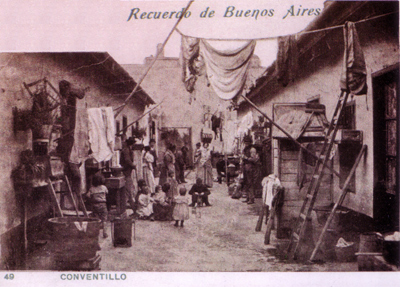 Since the government encouraged immigrants to come but had no idea what to do with them once they arrived, politicians & citizens began to propose solutions. The most popular idea was construction of housing projects. Unfortunately, agreement on what form housing projects would take proved impossible. Everyone thought their idea was best. However, a number of these projects still exist in Buenos Aires & take different shapes & sizes. I find them fascinating not only for the ideals they respresent but also for seeing different solutions to a common problem.
Generally speaking, most developments that were built are not in downtown Buenos Aires. They are hardly on the standard tourist circuit. The idea was to move people from crowded areas in the center to parts of the city that were sparsely populated. In 1887, Buenos Aires expanded its boundaries to what they are today & incorporated the towns of Flores & Belgrano. Most of the land from Callao to General Paz was open & unpopulated. Therefore the idea of housing projects accomplished two goals at the same time: to provide a better standard of living for immigrants & to make use of newly acquired land.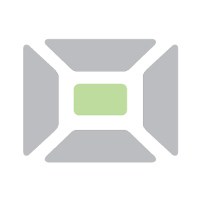 Barrio Butteler, 1910 • Parque Chacabuco
Avenida Cobo & Avenida La Plata
The oldest housing project in Argentina is on a single city block in the neighborhood of Parque Chacabuco. Azucena Butteler donated the land in 1907 under the condition that the development would be named after her. Why not? The project was finished in 1910. Although heavily modified, the vibe is still interesting & merits a quick visit. It certainly needs some TLC.
The layout is unique in that the central, rectangular mini-plaza is connected to the city's grid pattern on 4 diagonal axes. All streets are only wide enough for one car, & every street within the block are named Butteler. Confusing. 64 units were built & sold to working-class families, but very few original houses remain. It's a place that echoes with tango songwriters, musicians, & actors… hopefully it will get a makeover for its centennial. Imagine that —a 100-year old housing project!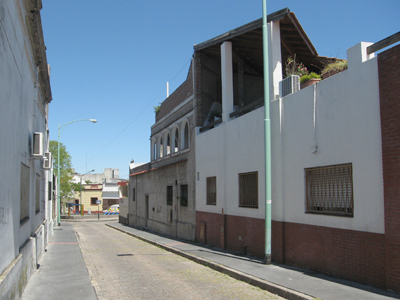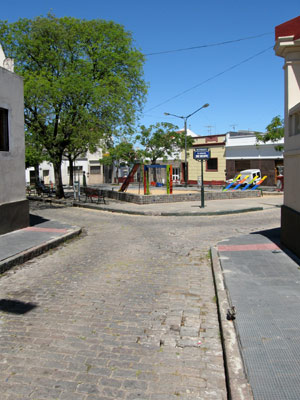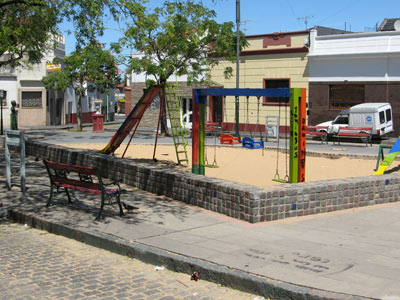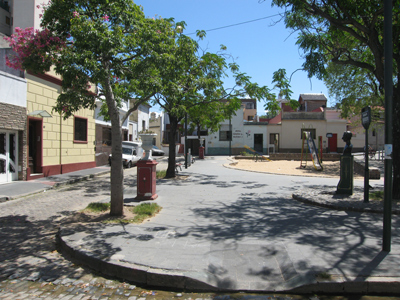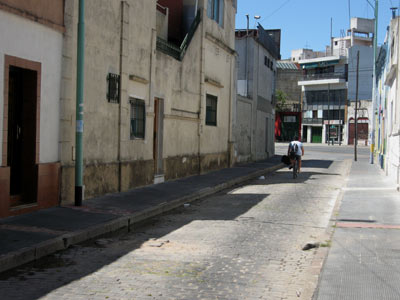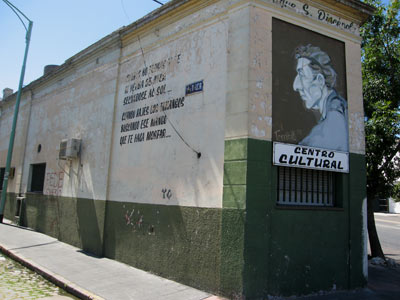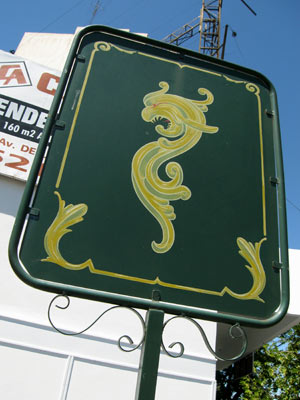 Coming next: the rent/own debate & the foundation of the Comisión Nacional de Casas Baratas.
Update (22 Jan 2011): The neighborhood's plaza got a slight makeover & a fence… hardly necessary since the barrio itself keeps children safe from traffic. In Aug 2009, one of the units was up for sale. The owners wanted U$S 86,000 for a lot size of 116 square meters with 2 bedrooms & 2 bathrooms. Seems a bit pricey for the area, but real estate in Buenos Aires has been crazy expensive for the past few years.
I also found an article in La Nación from Nov 2006 about Barrio Butteler. They mention that several important figures in the city's history were present for laying the first stone on 15 Dec 1907. It would be great to find a newspaper photo from that event!
In Nov 2009, a 14-page addendum of the Boletín Oficial –the city's official legal publication– compiled all zoning information about the Barrio Butteler as the first step toward being placed under heritage protection laws. Under Law 3.534 approved in Sep 2010, the oldest housing project in Buenos Aires now enjoys full protection from demolition or major changes. Although notoriously difficult to enforce, at least the area has received the recognition it deserves.
Direct link → Master list of all Housing for the Masses posts.