As someone who began his travels in Iberia —at one extreme of the Roman Empire— you can imagine how thrilled I was to see the other side. Darío had wanted to see Jordan for a long time, so celebrating the completion of his Ph.D. seemed like a great excuse to go. Although we cut Syria from the original plans (for obvious reasons), I was excited to visit another corner of the planet.
Everyone warned us that the capital of Amman wasn't worth much time, but of course I found it fascinating & would have liked to have stayed longer. Still, a visit to the citadel in the haze before groups swarmed in made a great playground for the imagination. Spectacular views prompted our first political chat with out guide, seeing hundreds of Palestine immigrant housing projects that dominate the landscape (top photo). Inside the citadel, some of the Temple of Hercules remains intact… & by the size of his hand, he would have towered over everything!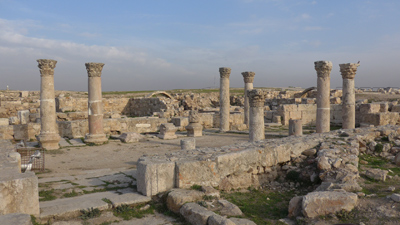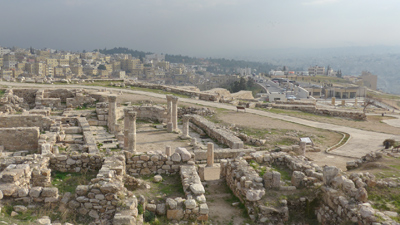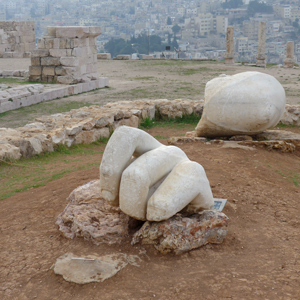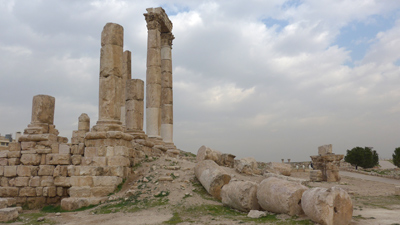 Seen from the citadel, the Roman theater has been absorbed & surrounded by the city. At least it remains in use, & the dimly-lit museum has an interesting collection of regional costumes & Roman mosaics: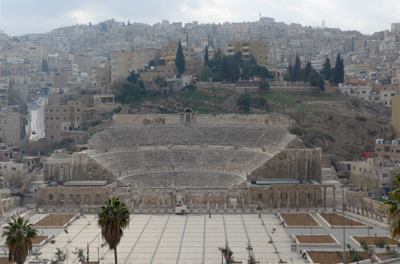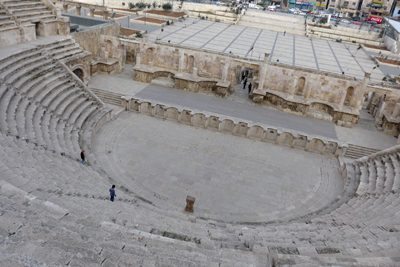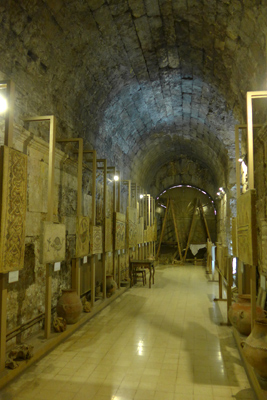 Even though these sites were amazing in their own right, nothing could have prepared me for the wonder of Jerash. One of the cities of the Decapolis, Roman Gerash sat buried for centuries. Locals left ruins untouched because of bad vibes (a ruined city was a city of the damned), so not until European explorers began digging in the 1920s did they realize how much was preserved. Practically the whole complex! Jerash reminded me of a big puzzle waiting for patient archaeologists —and funding— to be rebuilt. Hadrian's Gate commemorates the emperor's visit in 129 AD, the hippodrome could seat about 15,000 people & the oval forum is breathtaking to stand inside & imagine throngs of people passing by 2,000 years ago.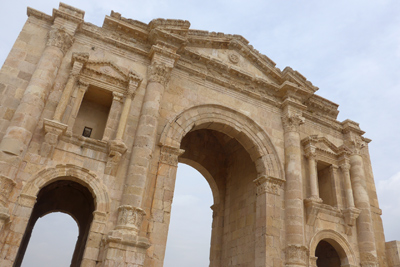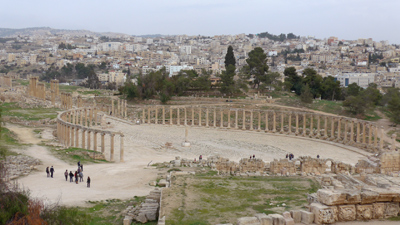 Walking down the colonnaded main street toward the north entrance gate, we detoured for remnants of a market before arriving at the main intersection with its tetrapylon base & prime real estate. Was this real? It seemed like dream.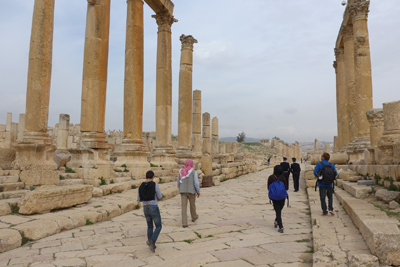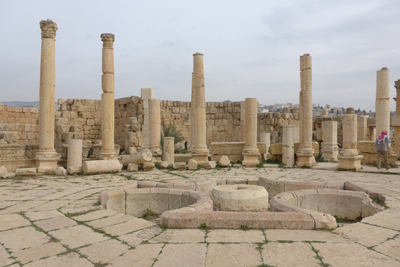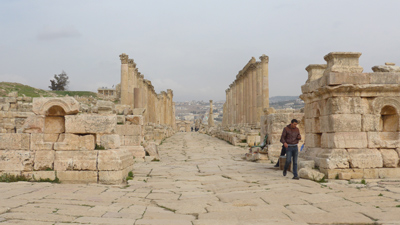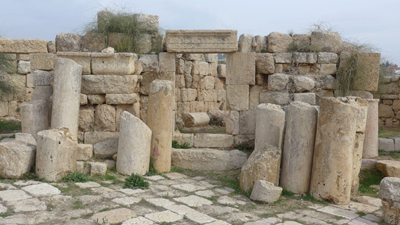 Next we made our way to the Via Sacrum & the most important temple in the city, supposedly dedicated to Artemis… stopping to look at the gigantic fountain on the way. All the pieces to the temple entrance are stacked neatly nearby, waiting for reconstruction.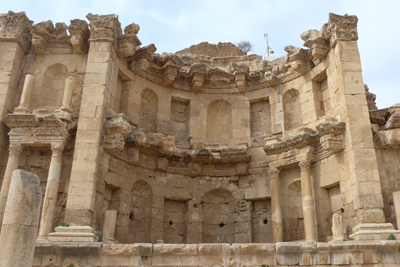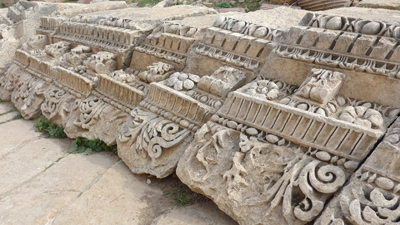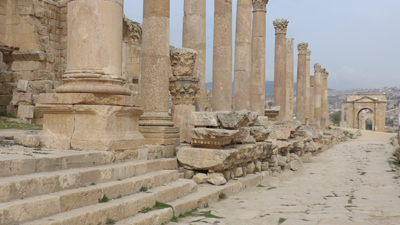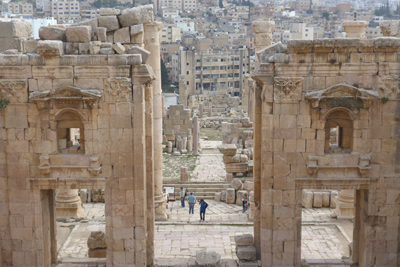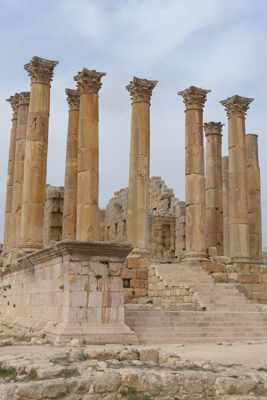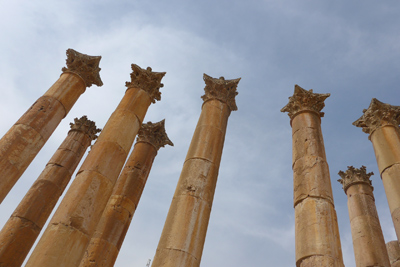 After wandering past a series of churches with nicely preserved mosaics, we left our guide at the theater & wandered a bit through the Temple of Zeus.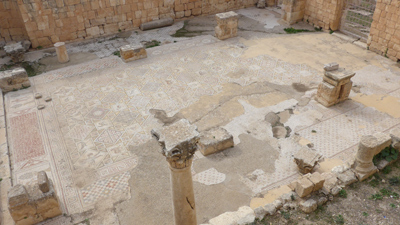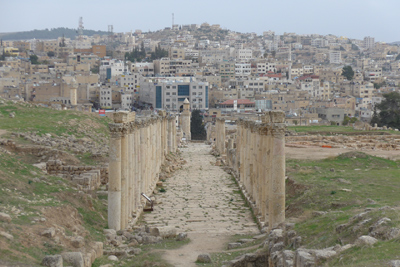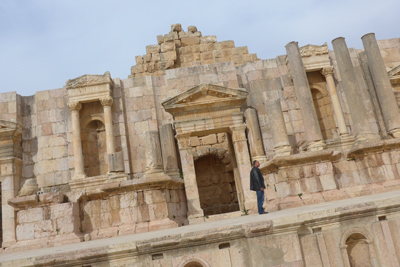 I knew I'd love Jerash & Amman, but I didn't realize how much. The brief visit to Amman made me more aware of current issues while Jerash gave me a sense of the past. When comparing these far-flung remnants of the Roman Empire to the ones I know in Spain & Portugal, I realize that one of my travel dreams is now complete.