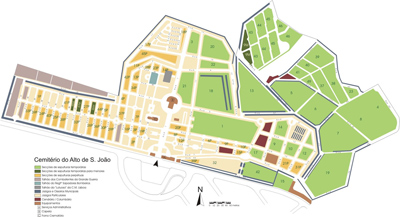 With a research trip to Lisboa quickly approaching, I've been trying to organize my work flow & came across these photos from 2009. This blog was on hiatus then, so I never had the chance to write about one of the most interesting cemeteries I've seen.
Like so many burial grounds around the world, the Cemitério do Alto de São João owes its existence to an epidemic. In 1833, cholera devastated Lisbon so Queen Maria II ordered this high ground with surprisingly good views to become the city's main cemetery. Everyday people mix with the famous, & several important monuments are inside. Let's take a look…
It resembles Recoleta Cemetery near the main entrance with rows of family mausoleums lining paved walkways. Some fantastic constructions like the Viscounts of Valmor mausoleum wow visitors right away. The Valmors loved architecture so much that Lisbon's best building each year receives a prize named for them, the Prémio Valmor.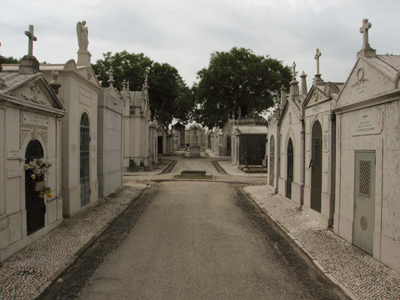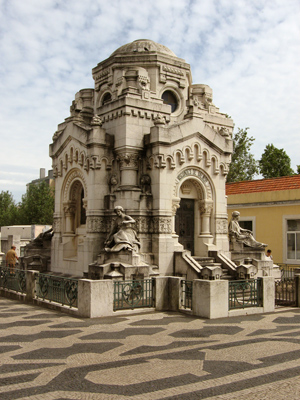 All manner of funerary symbols can be found near the entrance gate: skulls, bones, inverted torches as columns… even a sculpted doggie: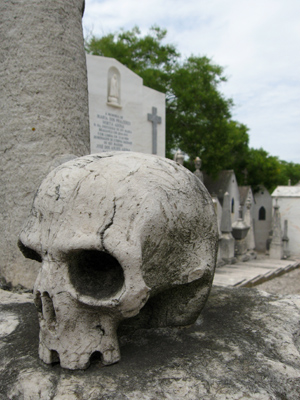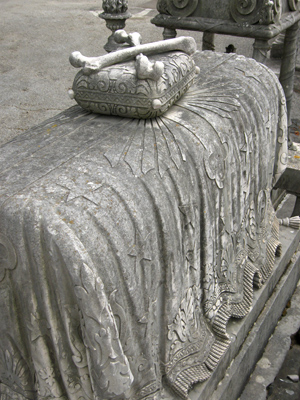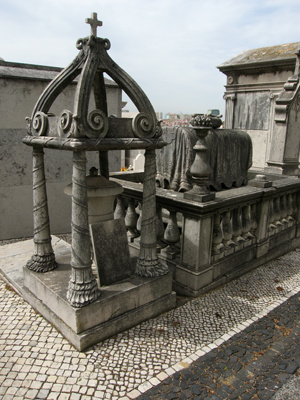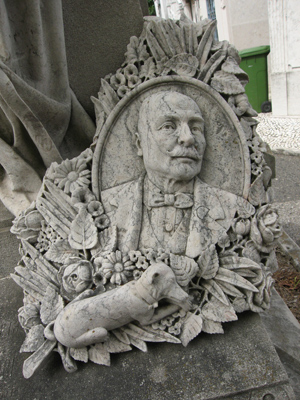 Reminders of historical events are also scattered throughout the cemetery. Below is an appropriate looking World War I mausoleum & a cenotaph to the victims of the revolution on 05 Oct 1910 which deposed the monarchy & created the First Republic: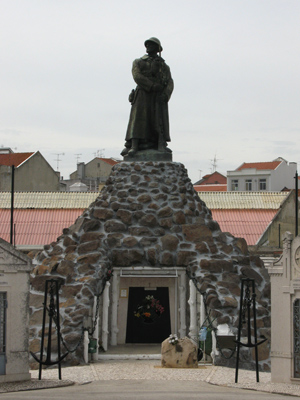 There are wonderful examples of all types of modern architecture… Art Nouveau, Art Deco & even Neomanueline: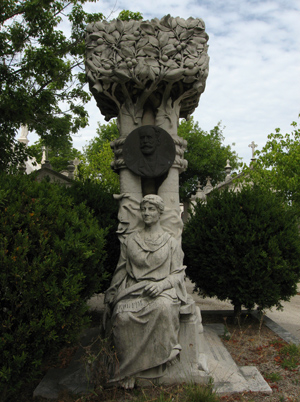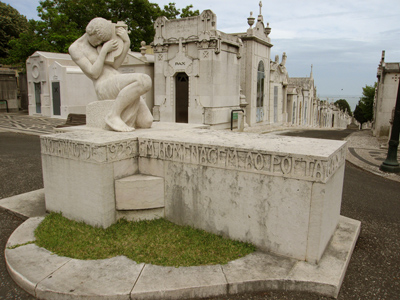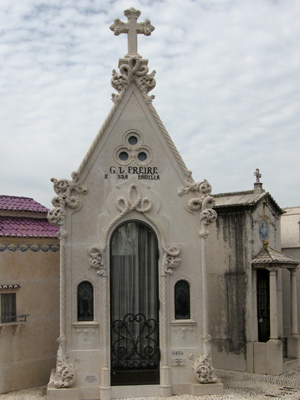 One of my favorite finds were tombs designed on the ideal of the casa portuguesa. Based on rural models in northern Portugal, it became a stereotype for housing by the early 20th century. Salazar even adopted this style into Estado Novo policies… a fado song has even been written about the ideal! No wonder this unique style shows up so often in the cemetery: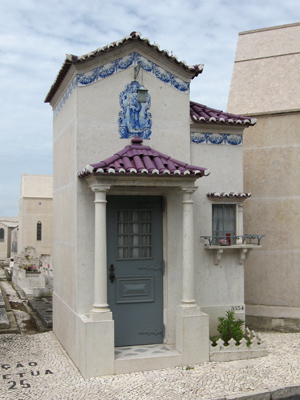 The chapel for final services is filled with Baroque goodness: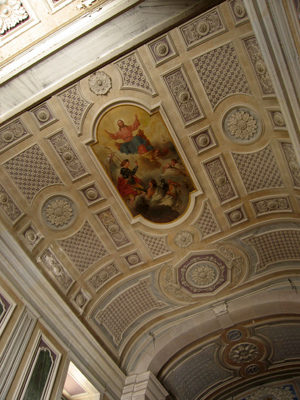 But after seeing so many unique mausoleums & beautiful sculptures, the crematorium took me by surprise. Built in 1925 (supposedly Portugal's first) with a bit of Art Deco detailing, a decade later it was closed… & remained so until 1985. The city government website claims the closure was due to political reasons but gives no further explanation. My best guess is that the Salazar regime prided itself on being very Catholic, & cremation was forbidden by the church at the time. A revised Canonical Law in 1983 gave more consensus to the practice.
Perhaps its closure is why the crematorium is in such fantastic condition. The decoration is so over the top that I couldn't stop taking photos. Bones, skulls, flames & tragic tilework make for a vivid way to say goodbye: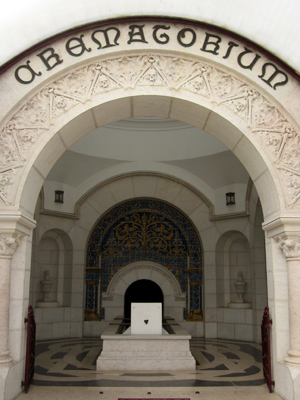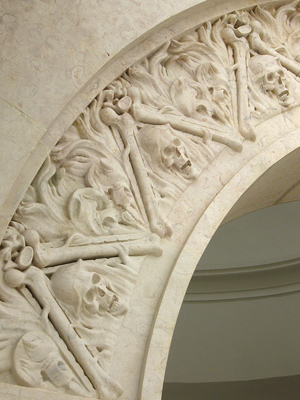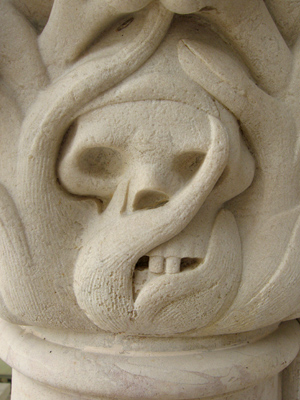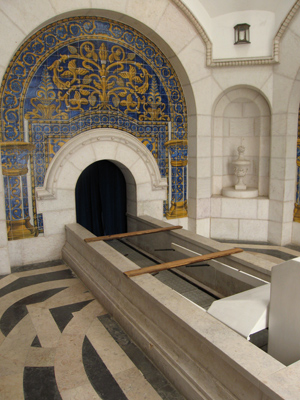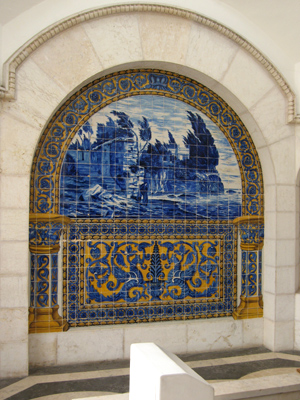 If you like art & architecture, check out this cemetery next time you're in Lisbon. You'll likely be the only tourist there!