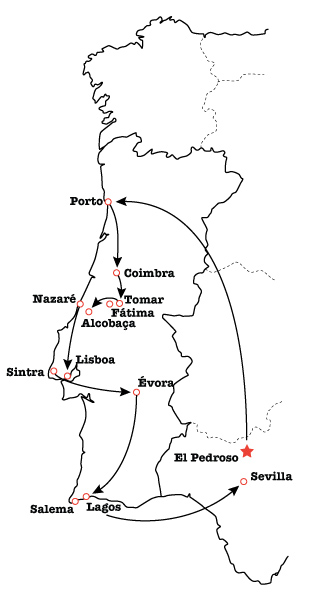 Almost an exact repeat of guidebook research in 2018, I knew updating the next edition of Rick Steves' Portugal would be a big job. I'd already shown my friend John around a few places in May & seen big changes. No choice but to dive in!
---
17 Jun · Arriving to Porto in the late afternoon, I immediately began confirming info at the airport. But after checking in to the hotel —laughing with the receptionist who saw my first visit was in 2004!— I took advantage of sunny weather for a long stroll without the book. It's helpful for me to start a long assignment by connecting to the destination, reminding myself why I fell in love with it & keeping an eye out for changes. This method always puts me in a good mood, especially seeing the two hot cops who walked by while I filmed a tuna group performing on Rua das Flores. Hey, Portugal isn't all fútbol, fado e Fátima 😉
18 Jun · With a one-hour time difference from Spain, I woke up at 06:00. No better time to start working on text changes in Word. Without a desk in my room, the comfy bed made for a good office, & I went down to breakfast feeling ahead of the game… something rare in this job. Walked a ton, then met André to check out Taste Porto's craft beer & food tour. What a great scene! And muito obrigado for all the great food recommendations in Porto. Somehow I stumbled back to the hotel before the rain let loose…

19 Jun · Little did I know I'd started a trend. My body woke up early every morning, so I typed in changes from the previous day before breakfast. My usual workflow for research has always been to stay up late for input, but I discovered that I get more done in the morning. I'm not exhausted from an entire day of being out & about. I spent the day checking out port wine cellars in Gaia, then wrapped up some missing bits in the afternoon. Time to move on!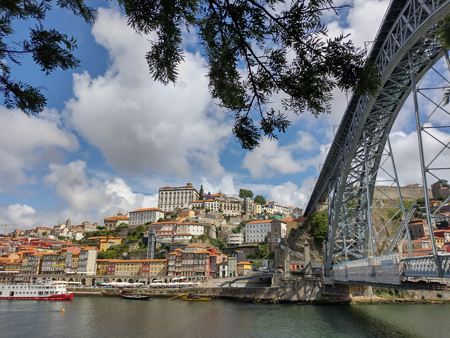 20 Jun · The train to Coimbra couldn't be easier. Hadn't been back since 2018, so I was anxious to see this old friend again. In the evening, I tagged on to a Portugal tour group that was about to see a fado performance & got to hang out with Maria José afterwards. Her group was almost mine… a guide got sick with COVID-19, they needed a replacement & I was almost pulled from book research to be their lead guide. That's our work reality in 2022.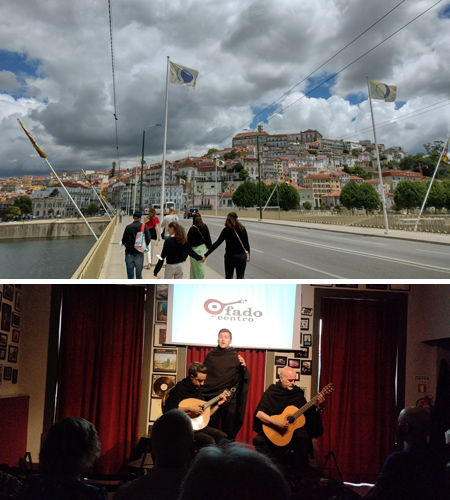 21 Jun · Heavy footwork done this morning because rain was coming in the afternoon. I deviated a bit from the city walk in the book to check out an alternate route uphill to the university. Beautiful views but wanted to confirm that the walk we have is indeed the best. It is! I crashed another Portugal tour group for dinner as part of the restaurant sweep. Did I have too much wine while catching up with Cristina? Perhaps. But that always seems to happen in Coimbra.

22 Jun · My first day off! In reality, today was only about a quarter-day off… quite a few new things to write about. But at least I got to enjoy those gorgeous skies.
23 Jun · Like any travel, book research is subject to last-minute change. Train workers went on strike today, so my preferred mode of transportation was no longer an option. Neither was a direct bus to my next destination, so heading to Fátima made the most sense. May as well update it in person, although not in the original plan. After a quick walk-around & lunch, I couldn't justify waiting for the bus… so I hired a taxi to Tomar. Do what you gotta do.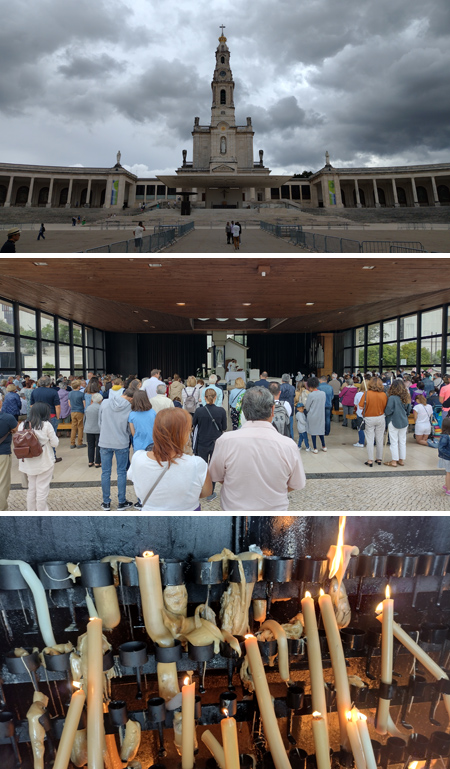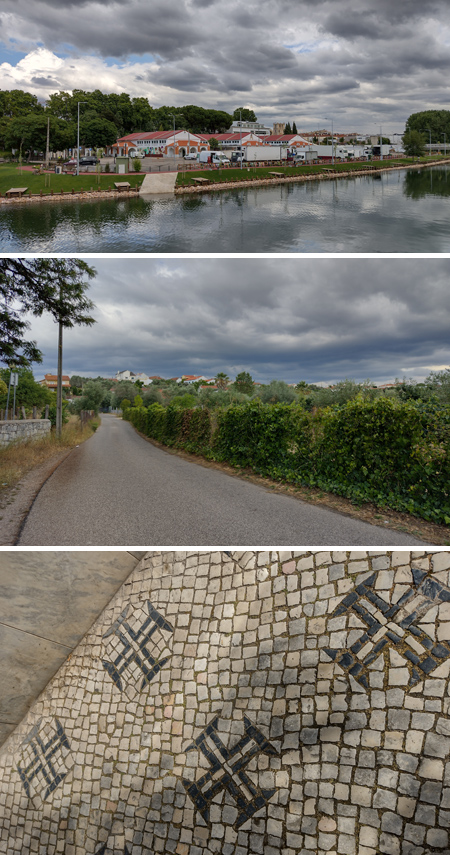 24 Jun · I'm surprised that more people don't visit the Convento do Cristo… but also kinda glad since mass tourism has taken over so much of Portugal. Picture-perfect Tomar can be our little secret 😉 No time for lunch today since I had to catch three buses to get to Alcobaça. These were backroad buses, so no option to work on the laptop… too many twists & turns. I was thrilled to say hi once again to Pedro & Inês in such gorgeous afternoon light.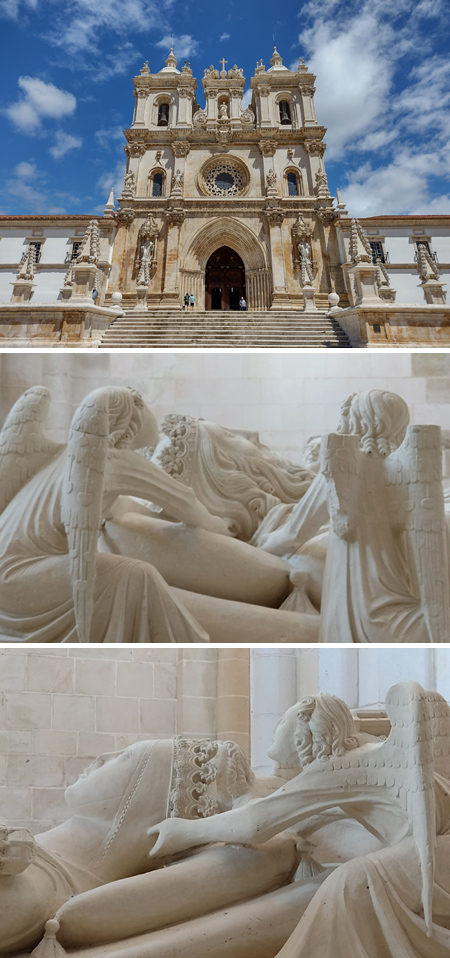 25 Jun · Weekend bus schedules did not work in my favor today. But a Spanish tour group came to the rescue & offered to take me to Nazaré! ¡Gracias! So busy & stressed, no time for photos… but somehow I got most everything checked, returned to Alcobaça, picked up my luggage & hightailed it to Lisboa. After lunch, I literally collapsed in this fantastic hotel: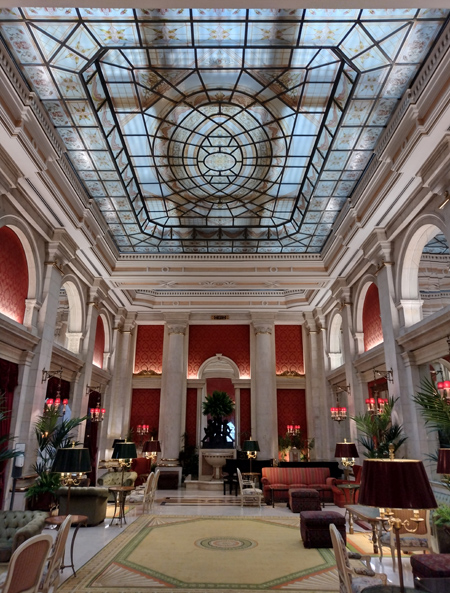 26-30 Jun · Those remaining five nights in Lisbon went by in a blur, mainly because about one-third of the book is dedicated to this city. Even though I was behind with text input, I needed to spend an entire day without looking at the book. Most of the morning I wandered around Parque das Nações for fun… but truth be told, I did a teeny-tiny bit of double duty & checked on a few things. Couldn't help myself.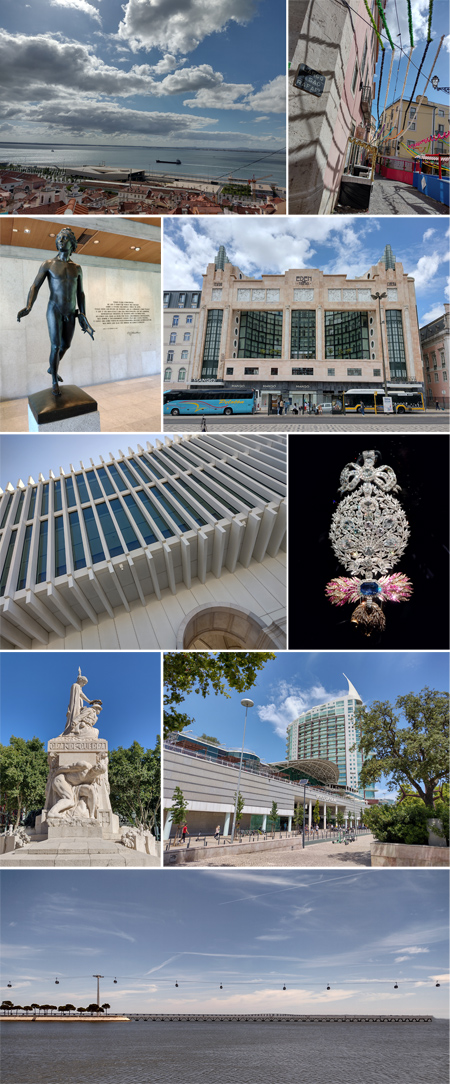 01 Jul · Off to enchanting Sintra… if only the rest of the world didn't know about it 😉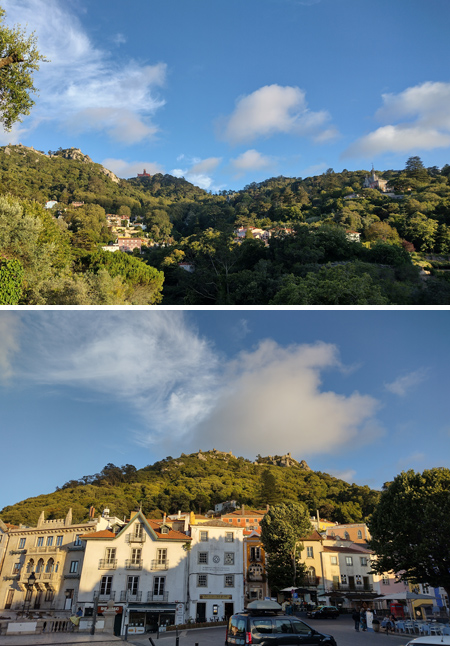 02 Jul · Surprisingly easy connections to get from Sintra to Évora. In order to forget the horrible family of six who made so much noise on a two-hour bus ride, I went for lunch as fast as I could. Did I blow most of my daily food allowance on lunch? Yes. Did that roasted lamb & red wine make me feel like a new person? Yes. The first bit of hot weather made the afternoon impossible to go out, but hey, it's July in the Alentejo. I'd save most of the footwork for early tomorrow morning.
03 Jul · After wrapping up Évora & having a fantastic lunch, I had about two hours to wait for my bus. Perfect to sit in the hotel with a huge table to work from. Correcting maps until the last minute, I barely made it to the station in time for that l–o–n–g bus ride to Lagos. Really love the staff at the Marina Río hotel… the receptionist even gave me a bunch of restaurant suggestions to check out. It's always nice to have a friendly welcome but even better when people give genuine help & show that they care about what we do.

04 Jul · No doubt about it, Lagos gets flooded with tourists during summer. But there are still locals running the shops as well as sections of the city that many visitors don't seem to discover. There was a certain vibe that made me switch my original plan to eat lunch in Salema… I zoomed over & back to Lagos as soon as work was done. Oh yeah, & shopped for edible goodies at the supermarket to bring home!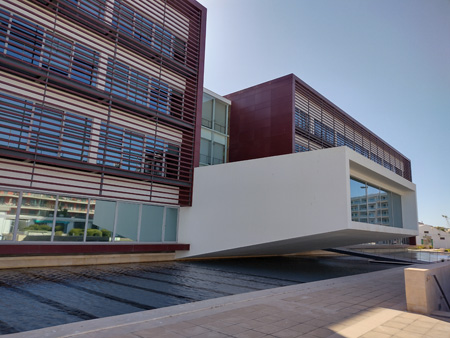 05 Jul · Knew this would be a long day. At least it was a straight shot, beginning to end, of a bus route that connects Lagos to the train station in Sevilla. A large group of Spanish teenagers got on the bus in Albufeira, immediately unmasking once seated… which is against the law at the moment. My hero was a guy who said after about 20 minutes: "If you all don't put your masks on, I'll inform the driver. It's mandatory. Don't you see there are 50 people crammed together in here?" Not a word from any of them & immediate compliance. Unbelievable. Rafa met me at the train station, & we rode home to El Pedroso together. Awww.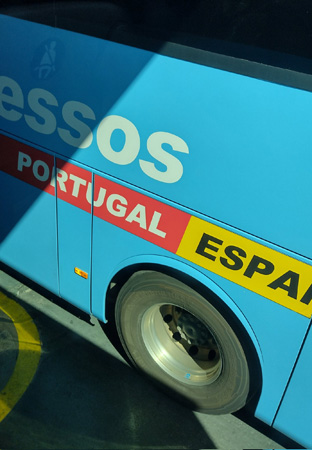 ●
●
●
Updating a guidebook is like a regular trip but on stimulants; gotta see it all & in a hurry! Even so, returning to Portugal is always a joy… even with strikes & odd bus schedules. Correcting 500 pages though —including all 51 maps— is a ton of work, & I arrived home exhausted as always.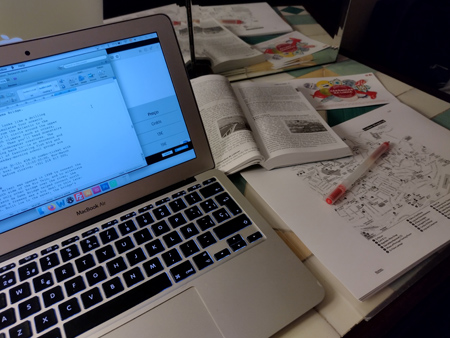 ●
●
●
However, my 22nd book update for Rick Steves allowed me to enjoy one of my favorite things about Portugal: the food. And, hey, I have to keep my strength up! Prices have increased across the board, but many high quality places survived the pandemic. Of all the meals I had in three weeks of travel, only a couple were sketchy; thanks to a bit of luck & a bit of intuition. Below are some of the highlights in chronological order: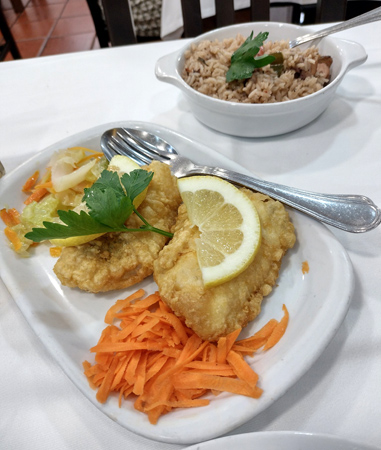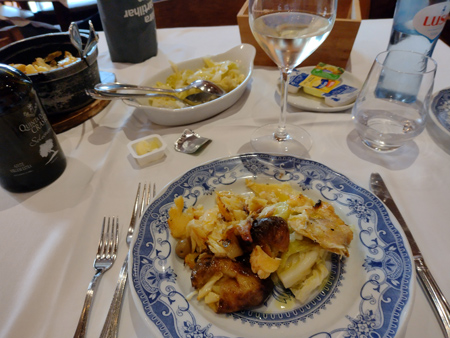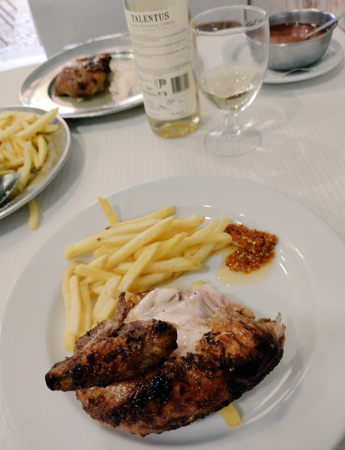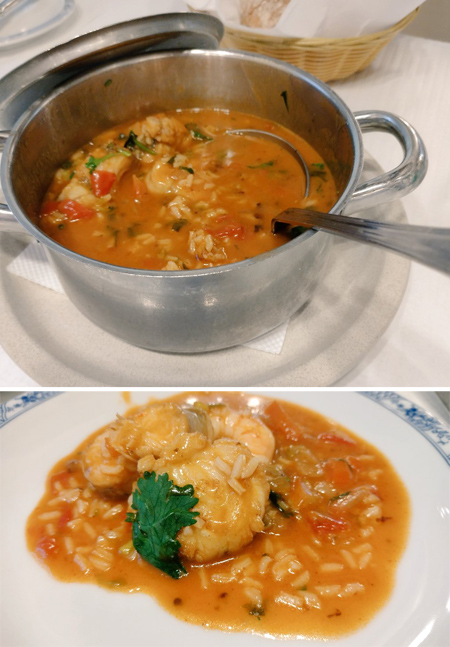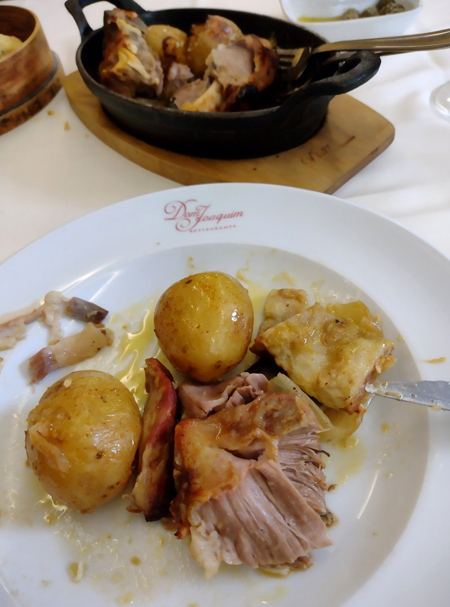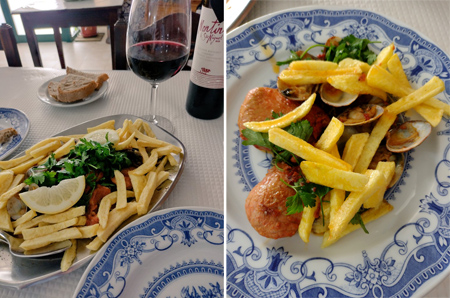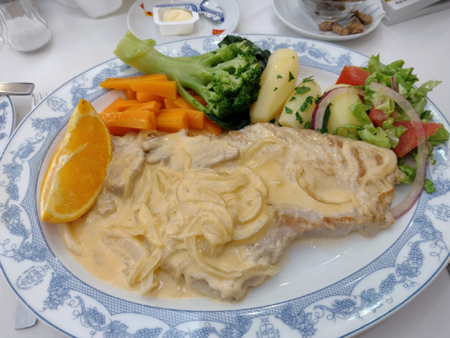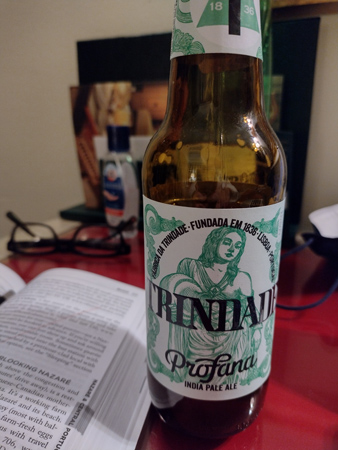 ●
●
●
Whew! That was longer than intended, but I was on that rollercoaster for three weeks. Hope you get a chance to visit Portugal using the Rick Steves guidebook… & eat well!