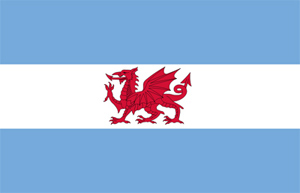 If it hadn't been for launching a new start-up & releasing our first iPhone app, I would have written about our long weekend in Puerto Madryn sooner. But things were a bit crazy. Darío & I had a great time in Madryn & recommend at least an overnight stay there. Even longer if you like to eat well…
But first a tiny bit of history: founded in 1865 during the presidency of Bartolomé Mitre, 150 Welsh immigrants were dropped off by the vessel Mimosa in Golfo Nuevo. That's right: dropped off with no way to return. Keep in mind the time frame —even though Patagonia was jointly claimed by Argentina & Chile, the only residents were a small indigenous population. At the same time, the Welsh were looking for an overseas settlement to escape the oppression of Britain. It was win-win: Argentina could stake their claim to more territory & the Welsh could do their own thing.
But it wasn't easy. At Punta Cuevas, recent archeological digs have uncovered caves carved into the rock where the original settlers lived. My guess is that they chose that spot because the rocky outcrop forms a natural windbreak against cold, southern winds. The center of town today isn't anywhere near these caves: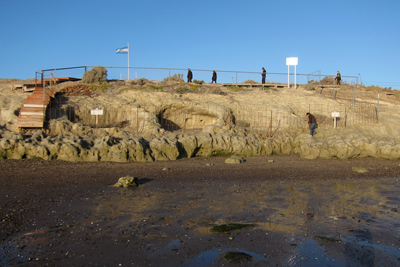 In the same area, there's a rather pathetic monument to the Tehuelche people. What I found more interesting was the visit at low tide… lots of fun looking for seashells, watching crabs temporarily trapped in tidal pools, just enjoying the sunset: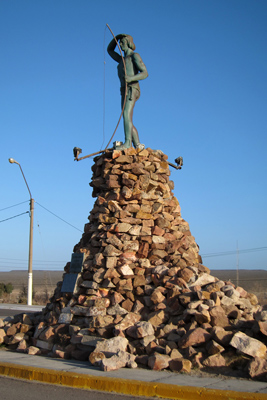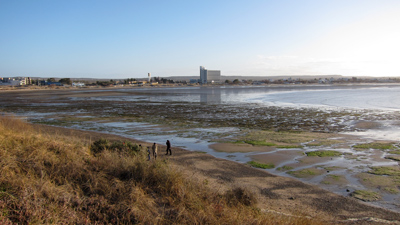 With about 70,000 inhabitants today —thanks to the aluminum works & fisheries— Madryn is booming compared to other cities in Chubut. Cruise ships dock & unload thousands of tourists every year, so that helps the economy as well. Most houses are low structures, but the coast is quickly growing vertically… I can imagine it being like Mar del Plata one day. Definitely visit soon before the vibe changes: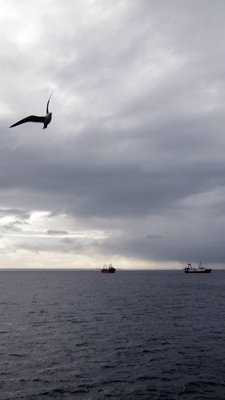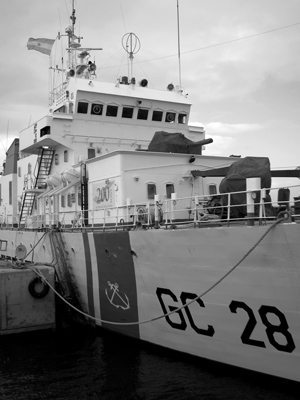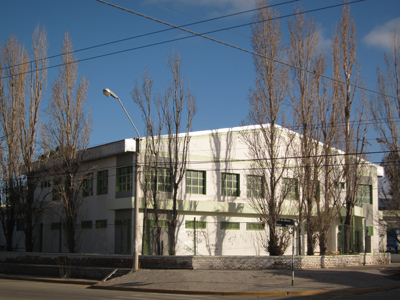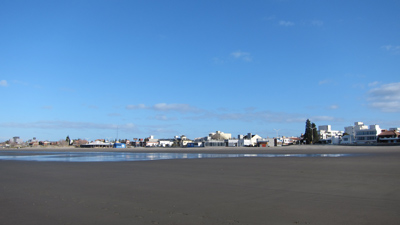 Ok, on to the food. I have to admit that I haven't eaten this well in Argentina in a long time. Better seafood than Mar del Plata plus traditional, heartier fare from Patagonia. Yum. The Margarita bar (first photo below) has a nice atmosphere for a pre-dinner drink, then stumble next door to Ambigú (second pic below) to eat. We just ordered pizza but had to be one of the best I've had in Argentina. Even better was the customer service. The owner took our order, returning only a minute later to say that something couldn't be done. I was prepared for the typical "sorry we can't do that" BUT he added, "Don't worry about it. I know how to fix it, & I promise you'll like it." Brilliant. Loved the take-charge attitude. And he was right —we loved it.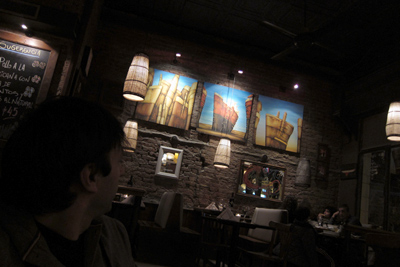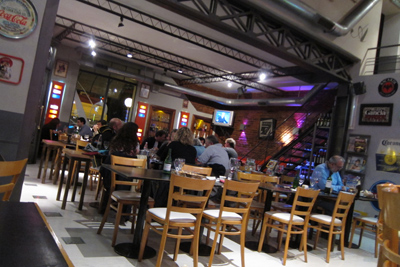 As we walked back to the hotel, we noticed a restaurant decked out with fileteado & packed with people. The food looked good too, so that was our choice for lunch the next day: Bodegón Bienvenidos. They bake their own bread, waitstaff are knowledgeable & attentive, with many affordable wines & portions are enormous… Darío & I both opted for the olla patagónica (basically lamb stew) & we could hardly walk out the door after eating. Yes, that's a hurge slice of panceta on top. Other tables had a gigantic tortilla española as a side dish alone, tasty steak & a seafood tabla with every creature from the sea imaginable. Next time we'll have to try the sorrentinos de cangrejo.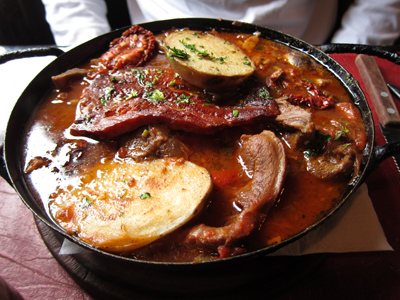 Continue to Part 2, Península Valdés: whales & beautiful scenery…