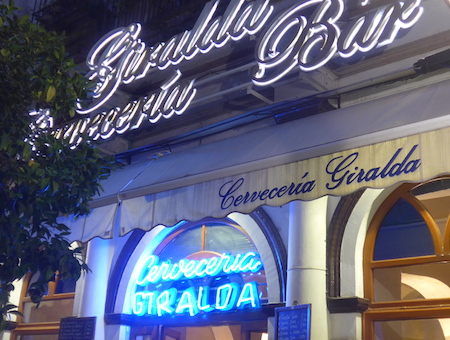 I'll wager that almost everyone who visits Sevilla has walked past the Cervecería Bar Giralda on Mateos Gago. Beginning as a kiosk in 1923 on nearby Plaza Virgen de los Reyes, owners moved to this more permanent spot when architect Vicente Traver renovated a pre-existing structure. Regionalist style was all the rage in 1920s Sevilla, so Traver incorporated what he found into his design then left no written record of his work. Archaeologists would uncover this gem one hundred years later…
Taking advantage of pandemic closures as well as the year-long conversion of Mateos Gago into a pedestrian street, Bar Giralda also began its own restoration. City historians knew a hammam had been located in the space occupied by the bar, but this fact had long since disappeared from public memory. Archaeologists weren't sure how much they would find intact; however, their discovery made news around the world. Before re-opening to the public, Bar Giralda allowed the curious to visit during the first weekend in March 2021. 1,500 people went on Saturday, so I got up early Sunday morning to be one of the first in line: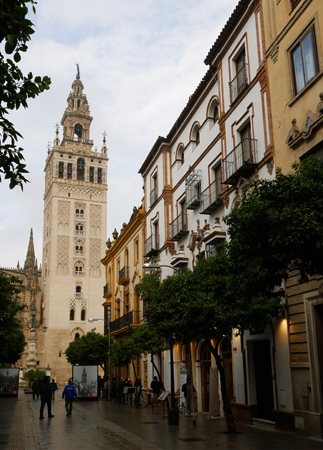 Only the former cold & warm rooms were open to the public. From what archaeologists know about these structures, the bath's entrance —unfortunately non-existent today— probably faced the main mosque. The following sketch is based on an infograph posted at the bar's entrance: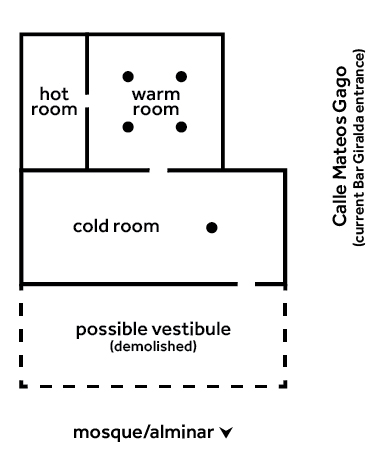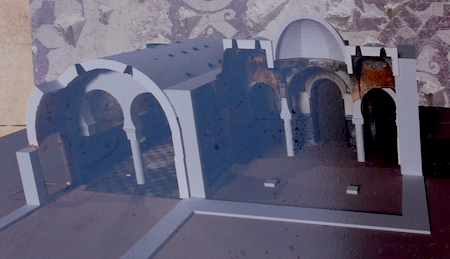 While the complex may not be as large as those in Ronda or Granada, stepping into the cold room to see geometric patterns in the ceiling is just as breathtaking. Visitors & locals will no doubt flock to the bar for a chance to eat inside… much like another former bath just up the street on Mesón del Moro. Installed lighting is rather bright & too yellow for my taste, so I've color-adjusted some of the photos below to help see details: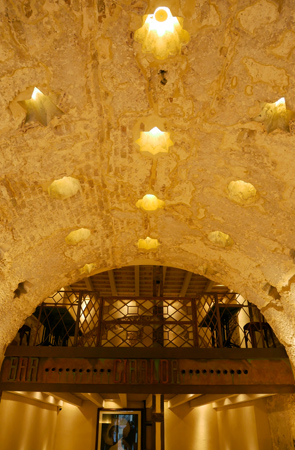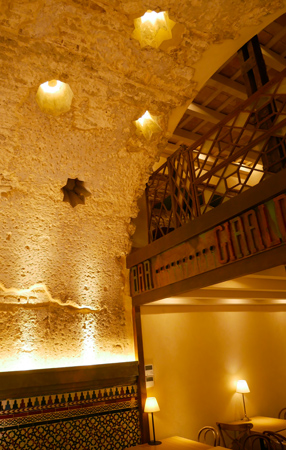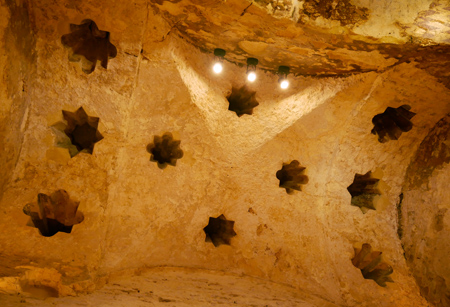 Sevilla had an extended period of Muslim rule —from 713 to 1248— but this bath complex likely dates from the Almohad dynasty which began in 1147. With Sevilla as an administrative capital, that final century before Christian conquest gave the city some of its most recognizable features: the central mosque with a grand minaret (later transformed into the cathedral & its famous bell tower), city limits defined by defensive walls, the Torre del Oro to control river traffic, a pontoon bridge (replaced by the Puente de Isabel II)… the list goes on & on. Stepping into the warm room, a stunning brick dome typical of Almohad construction seems to confirm the bath's origin: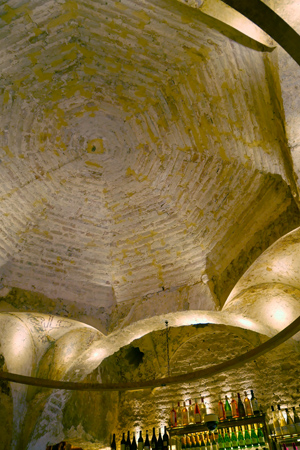 More evidence which points to the Almohad era is also the bath's most amazing feature: intact, original paintings! So few of these designs have survived to the present, we owe Vicente Traver a debt of gratitude for preserving what he saw in the 1920s. Leopoldo Torres Balbás, responsible for Alhambra restoration & cataloging Muslim architecture in both Spain & Morocco, recorded Almohad designs that are similar to ones found in the Bar Giralda baths (his sketches from 1955 below). Absolutely incredible to witness 700-year old decoration on site: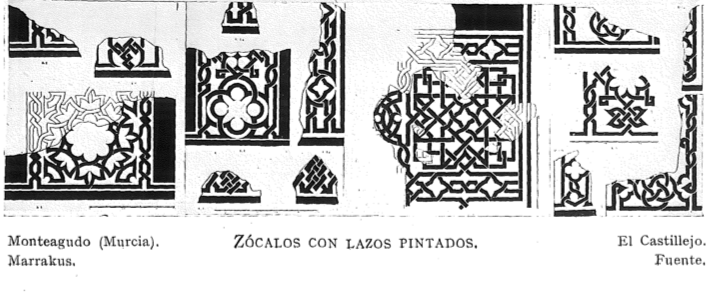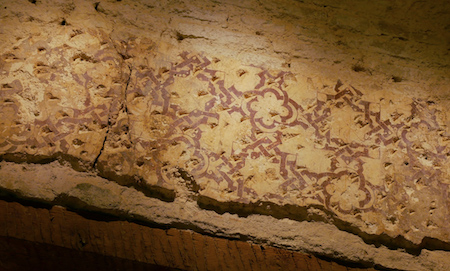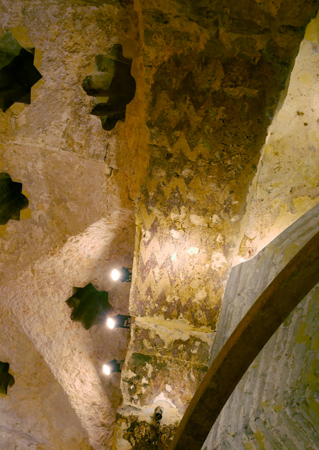 As wonderful as this restoration turned out, news sources tended to exaggerate or misinterpret the history of the hammam. Medieval historian & Almohad expert Magdalena Valor Piechotta links Christian texts from 1281 to these baths, but documentation from later periods is scarce. Time passed & their existence faded away from memory. I'm amazed Traver left no commentary behind during his intervention… neither did Torres Balbás, who certainly knew of their existence. Fortunately the public has rediscovered this remarkable site, & these baths can be added to four others that remain in Sevilla from the same period.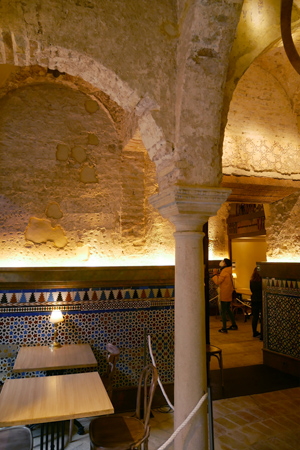 Additional info & photos from our local newspaper (in Spanish) can be found here. Don't forget to stop by & dine under the domes when in Sevilla!