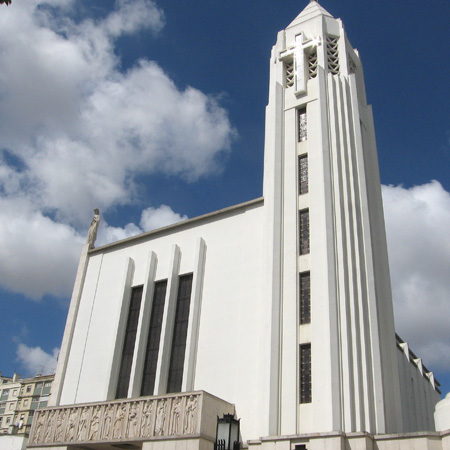 Why would someone from the southern USA who grew up in a non-religious family decide to write a guide about Catholicism in Lisbon? A good question that begs to be answered…
I remember sitting in a Lisbon rental apartment in 2010, taking a month to prep for the brand-new Rick Steves' Portugal tour. These were also the early days of Endless Mile & my own guidebook series. Looking to expand beyond Buenos Aires, Lisbon seemed like the perfect place to investigate… & my 20-year love affair with Lisbon helped push me in that direction.
Rain poured outside as I considered possible topics: azulejos, the Baixa, the Mosteiro dos Jerónimos, Salazar-era architecture and… churches. So many dot the city landscape, & the few tourists Lisbon had at that time ignored most of them. Catholicism & Portuguese history go hand-in-hand, so why not dig a little deeper & uncover some of those secrets? I listed about 10 centrally-located churches as a start, then put those files on the back burner. Finishing Buenos Aires guides took priority, as did the tiles & Jerónimos guides.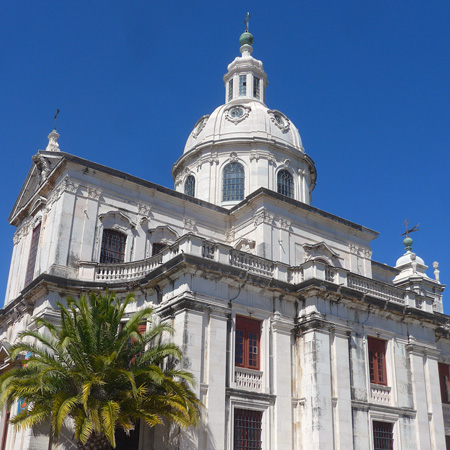 Four years later (!) the time was right for a new Lisbon guide, & I picked up where I'd left off. The more I investigated, the more fascinated I became. I added more churches, a few chapels, more history… I decided to make this the kind of guide I wish I'd had in 1998 when I first visited Lisbon: a secular look at the city's religious history. Then life got in the way. After a bad break-up & the decision to leave Argentina, writing guidebooks was the last thing on my mind. A couple years later my personal life had settled to a point where I could focus on Endless Mile again… making this the longest I've ever taken to write a guide!!
But the journey has been worth it, & I've learned so much. As the biggest release for Endless Mile to date at a whopping 145 pages, this guide discusses secular topics & their overlap with the Catholic church: lots of Baroque-era history in the 1700s, artists & architects involved in the design of these amazing buildings, influences from Salazar & the growth of Lisbon to become the modern city we enjoy today… even controversial topics like abortion & homosexuality are discussed. While most people won't want to visit all 22 places described, a good idea would be to keep this guide handy while exploring Lisbon & incorporate a few churches while visiting other nearby sights.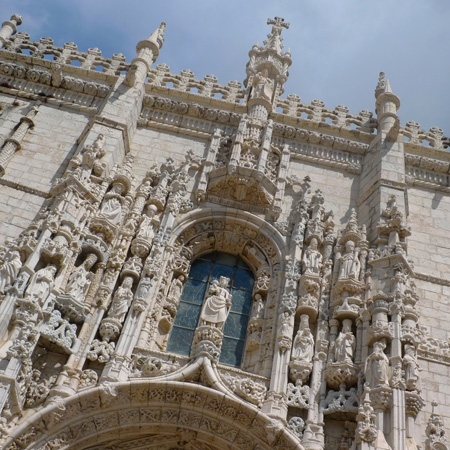 Along with map pages to help you get around Lisbon, each listing comes with basic information like hours of operation, times for Mass & a few photos to pique your interest. Detailed diagrams accompany each church or chapel with a complete listing of saints depicted both inside & out. By discussing the evolution of Portugal's relationship with the Catholic church, I hope to dispel that often-heard notion that all churches are the same. Far from it! History helps put many places into their proper context… & that's what Endless Mile guides are all about.
For more information about this guide, visit its dedicated webpage. With almost 70% of all national heritage sites belonging to the Catholic church, no visit to Lisbon would be complete without understanding how religion has shaped & continues to influence Portuguese identity. Thanks for your continued support of Endless Mile!