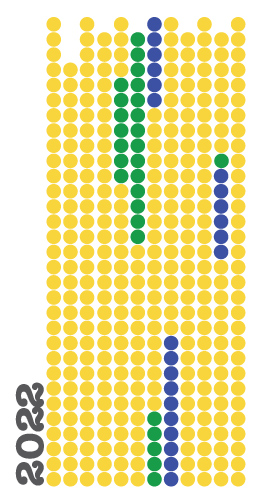 ● Where was I? All over

Spain

&

Portugal

+ twice in the

USA
It's that time of year again! As always, I write this for personal reasons but feel free to revisit the past year with me. The pandemic wound down, I returned to work & naturally bit off more than I could chew. Nothing new. But at least some sense of normalcy has returned to many of our lives, which for me means travel & more travel…
---
Work: After two years without work, I said "Yes, please!" to any assignment the office wanted to give me… not just for income, but also because we didn't know in April if we'd be able to continue working throughout the year. What if some new COVID variant brought travel to a halt once again?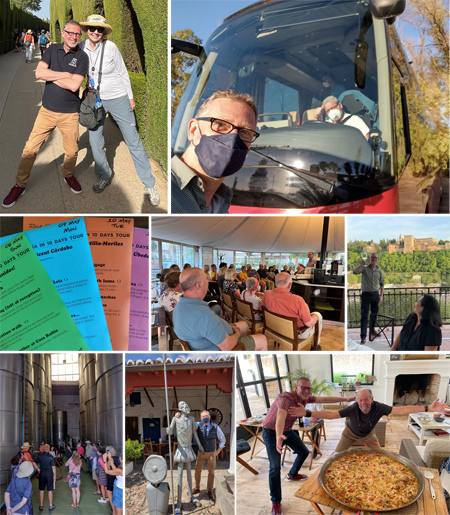 Fortunately the worst-case scenario did not happen, so first I updated the Andalucía section of the Rick Steves' Spain guide… roughly half the book. Seeing familiar faces & places after a two-year hiatus made me feel exhilarated & very thankful. Then midyear, I tackled the entire Rick Steves' Portugal guidebook. Another whirlwind trip but always a pleasure to return to one of my favorite places.
Mixed in between book updates: tours. We masked, we were cautious, & of my seven groups with a total of 158 people, only 10 got COVID. That's about 6%. Not bad at all. I had a case of heat stroke in Sevilla —of all people, I should know better— but that doesn't count. I trained three assistants as well & helped get the Andalucía tour up & running after a test drive in late 2019. What an insane year.
Vacation: Like many people, I felt the urge to recover lost vacation time. The first fun trip was showing my bestie from Memphis around Portugal. We'd seen each other just before the pandemic hit for the first time in over 20 years, & I'd offered to show him around Iberia whenever he wanted. Since it was my first visit back to Portugal since the pandemic, you can imagine how thrilled I was! And we took a lot of selfies.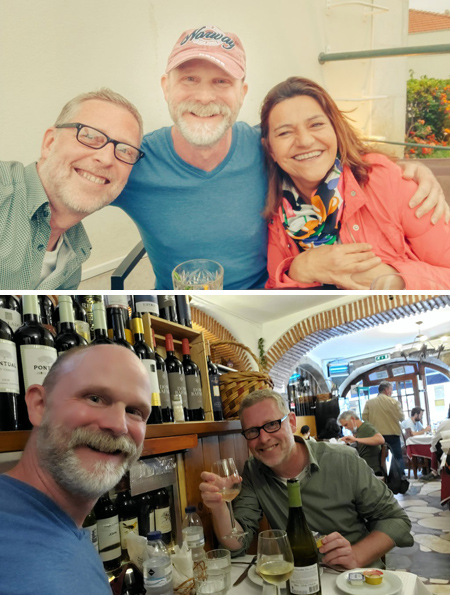 The main trip this year was a visit to Boston with Rafa, over two weeks long & during a heat wave. We had an amazing time, but between the oppressive humidity & our busy schedule there wasn't much resting done. I told Rafa I had never sweat so much, even when I taught step aerobics at the YMCA!!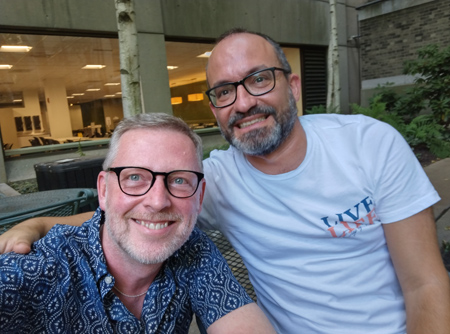 Our last excursion was to see my aunt in Iowa. Just a brief trip, but we got to see quite a bit of snow & feel those cold, winter temps. Iowa is always fun for us, & I had a great time… even though my aunt's dementia is obviously progressing. We even spent our anniversary seeing a bit of Iowa City & the Herbert Hoover presidential library & grounds. Our TAP flight left Chicago late so we missed our connection home, but we got a night in Lisbon together as a bonus. No complaints.
Personal: Can't say I had much time for personal development this year —don't think I even read 10 books total— but learning/education certainly continued. To obtain a guiding license in Andalucía, I requested my college transcript & diploma, had them officially translated & submitted both to the Ministry of Universities to see how they fit in the Spanish system. Still haven't heard from them after 4 months, but that's normal. In the meantime, I took & passed a required Spanish language test.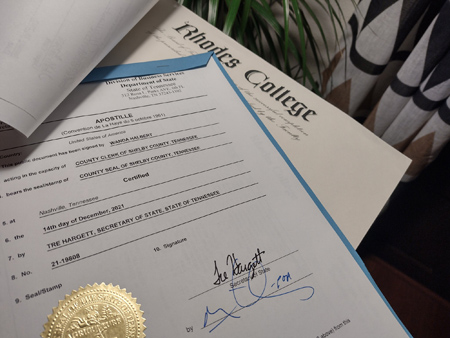 Only one online course completed this year: Turismo y Marketing Digital. Not really my thing, but hey, the class was free. My permanent residency card was finally renewed after an 8-month appeal process… a long story not worth telling, but at least I won't have to do it again for another ten years!
Endless Mile: My guides have started to sell again! In fact, November & December have been the best months for sales since January 2019. Recoleta Cemetery in Buenos Aires turned 200 years old this year, & with that, I decided to put the AfterLife blog on hold indefinitely. Fifteen years is a long run for a blog! A new Regionalist architecture guide to Sevilla expanded my guidebook collection, adding another city to the mix.
To sum up 2022: demanding but reconnected. From March through October, I barely rested. At the same time it was exciting to be on the road again, catching up with old friends & making a few new ones. I never thought this year would be so hectic, but evidently that's what happens after a pandemic.
---
What's coming in 2023?
First up, a quick trip to Asturias to use a flight voucher before it expires. We're returning to the East Coast for our yearly US trip by flying into DC, then staying with my bestie & her family in Maryland. I'd love to take Rafa to Argentina at the end of October, but that will depend on my work schedule. Zero guidebook updates for Rick Steves next year, & I've requested less work overall. No can do another 2022!
I'd still love to write a tile guide to Sevilla as well as for Porto, but we have house projects to complete (finish the patio, finish decorating, build a workspace in the back) + there's still more work to get my Andalucía guide license. Starting those Portuguese classes again soon! If I'm accepted, I also hope to do the first of two wine classes in Montilla-Moriles. I'll still be busy but with a little more down time. Fingers crossed. I wish everyone a fun, exciting & travel-filled new year!